Tribeca Apartment Remodeling by Andrew Franz – Manhattan, New York
Manhattan, New York. A high density area with buildings that can't help but to just grow vertical. With so many skyscrapers, it's only natural that people are looking for the best view, which mean the rooftop.
There are many remodeling work around Manhattan. As apartment owners come and go, each bringing their own personality to the space. Not excluding this great job on a top floor apartment in Tribeca.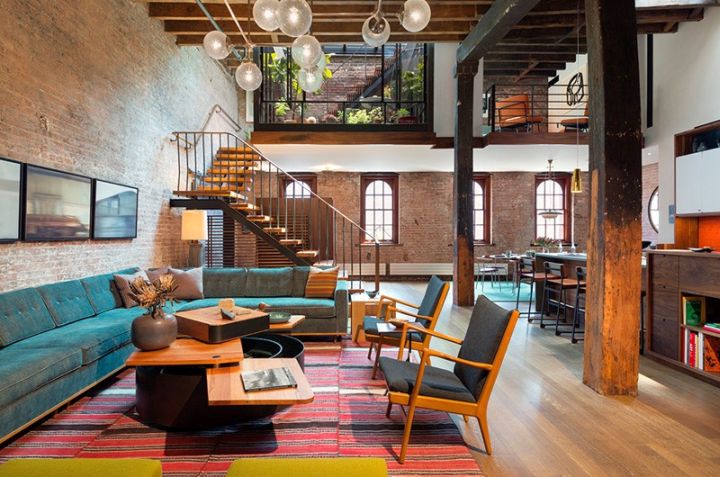 Andrew Franz brings out the New York into the apartment with its quirky coffee table and hanging lamp. The colorful rug and sofa represents Tribeca as an artsy Lower Manhattan area. This loft apartment is separated into two floors, with the upper one for bedrooms and private sitting room as well as an indoor garden.
The combination between brick wall and wood furniture gives the apartment a warm feeling. And the splash of turquoise and other bold colors only emphasizes the earthy tone. But still, nothing can beat the interior garden you can reach just by climbing the stairs. The garden itself is inserted into the loft, while the rooftop has another sitting area to enjoy Manhattan skyline.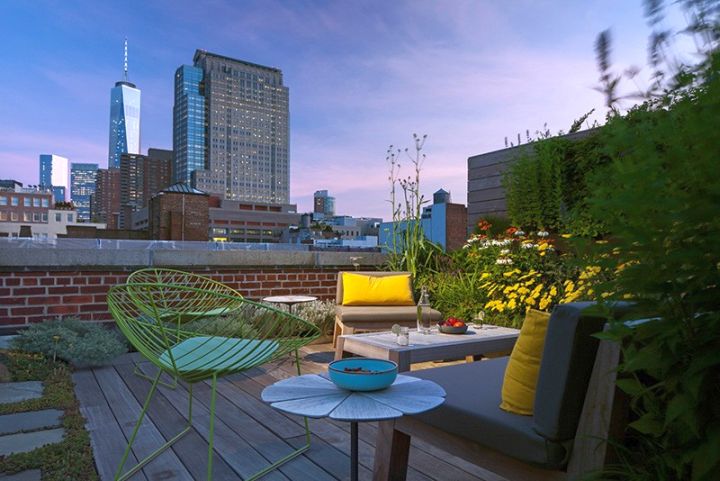 The rooftop garden has eclectic sitting area where you can enjoy some late night talk with your friends while watching the city that never sleeps.