17 Sweet Chocolate Brown Bathroom Decorating Ideas
Having a brown color scheme for bathroom is getting popular again. Being the color of earth and neutral color at that. Brown comes in various shades. From the palest beige up to darkest chocolate. Sure you have zero limitation on pairing brown tiles with wood or other maybe even steel to have a steampunk or industrial theme going.
As a neutral color, you practically can pair brown up with other shades in the rainbow. It will work perfectly just fine. Also, having a brown bathroom doesn't mean that you have to tiled up your wall or cover everything in earth tones.
Rustic Brown Bathroom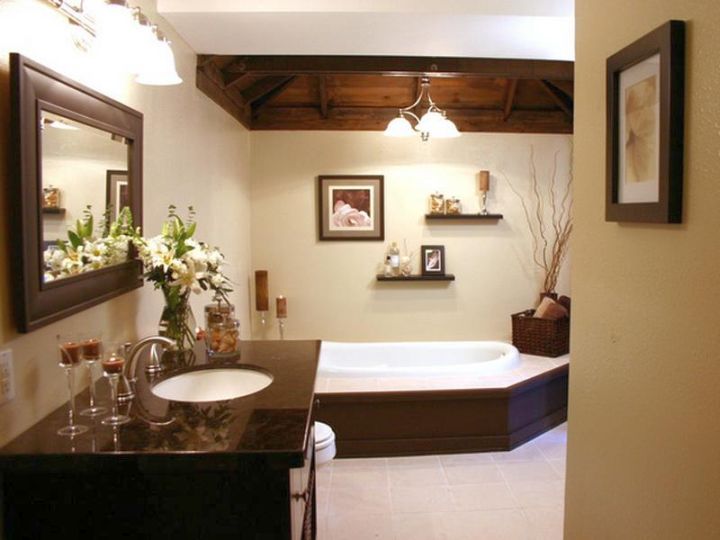 This idea is for you who have unique or maybe limited space. As you can see, the bathroom has the vanity table in the small hallway that lead you to the beautiful tub. The point of interest isn't only the tub's lining, but also the classy hanging lamp underneath that gorgeous wooden ceiling.
Minimalist Contemporary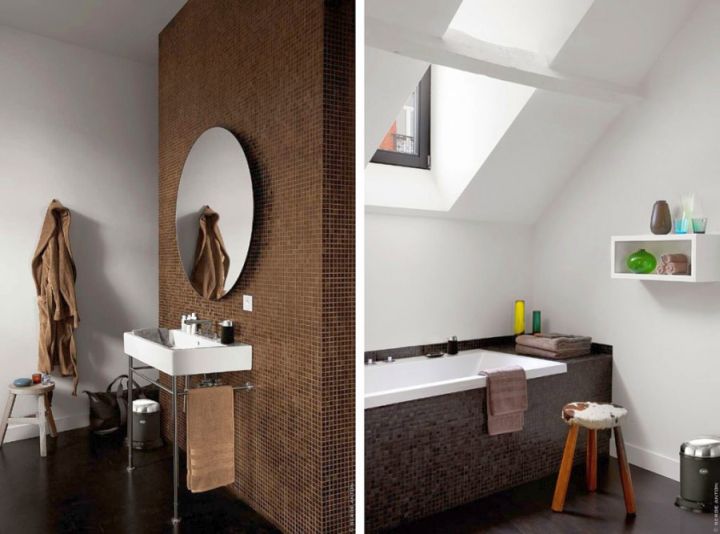 Maybe the tiles can look quite retro to some. But overall, this is a great idea if you have small bathroom. Tiled up the wall as an accent that will set the whole mood for the room.
Asian Inspired
See how you don't have to insist on having wood or varnished wood color to have a brown bathroom. Beige is the palest brown, and it works well with almost every color, just like dark chocolate brown.
Also Read: Brown Bathroom Ideas
Gallery for Chocolate Brown Bathroom Decorating Ideas














You Might Also Like