Out of the Box Interior Shop, Bazar Noir Berlin, Germany
Designing an interior design shop is a real challenge. In a way, the items on the store must be shown off. But at the same time, it has to be really interesting, or else, the people will question it.
Hidden Fortress went out of the box when building a new concept shop for Bazar Noir. The client's request was clear enough. They wanted Hidden Fortress to create a concept where have a loft and raw building feeling, while at the same time the space must be flexible and adaptable.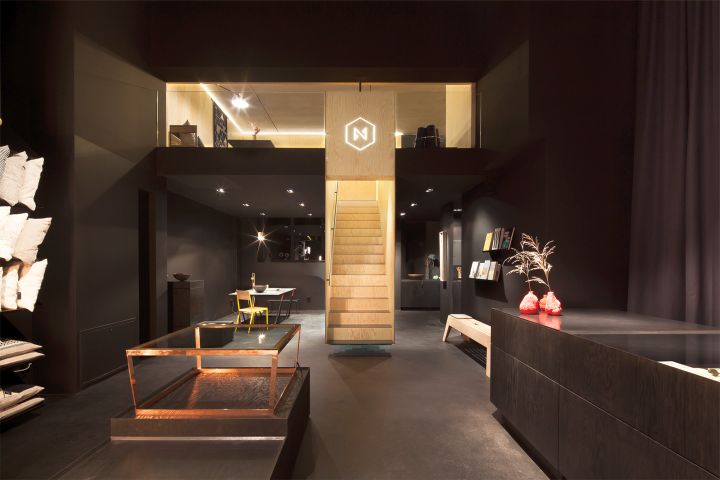 Given such task, they choose to have black as the main color tone to display the items. There's a stark difference between the ground floor and the first floor. Mainly in color tone.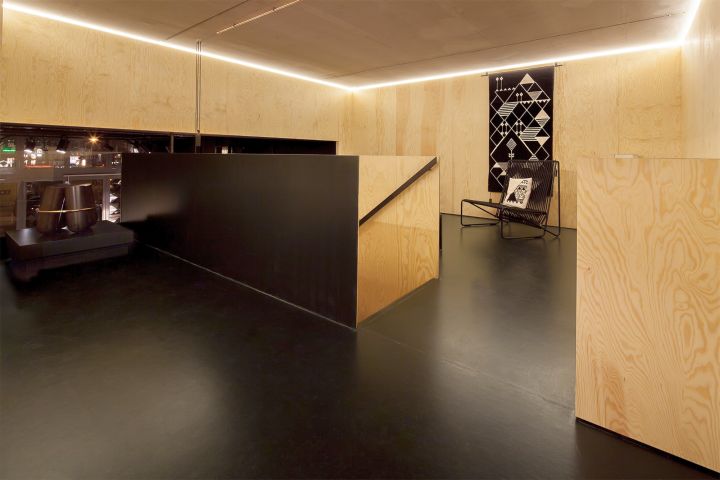 The first floor is using pine in its natural color, creating a stark contrast, along with the minimalist design on both floors. Everyone could see the difference in ambiance, but also will feel something inexplicable that connect those two together.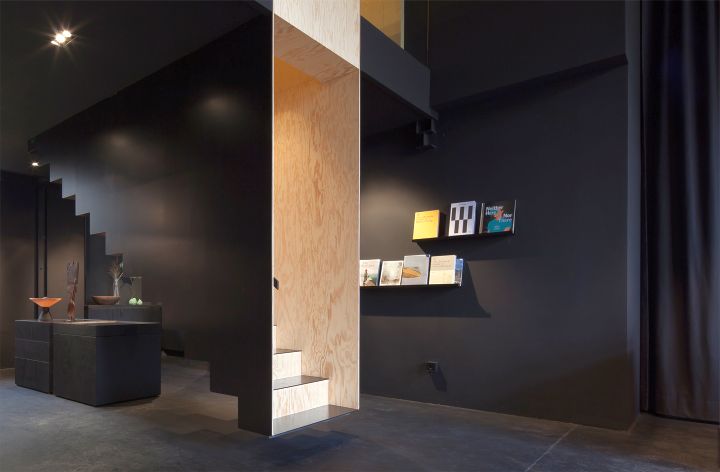 Another pivot point is the floating stairs that placed right in the middle of the room. Painted the stairs black on the outside while keeping the natural pine color inside, it connects both idea and translate the transition perfectly.