Brilliant Ideas for Japanese Bathroom Designs
Japanese bathroom designs are basically about the solitude, peace, and ultimate relaxation. Many people now become obsessed to Japanese styled bathroom because the design is just beautiful and functional. Japanese styled bathroom can create pleasant, relaxing, and comfortable bathroom that just like a spa rooms. Below is some Japanese bathroom designs tips.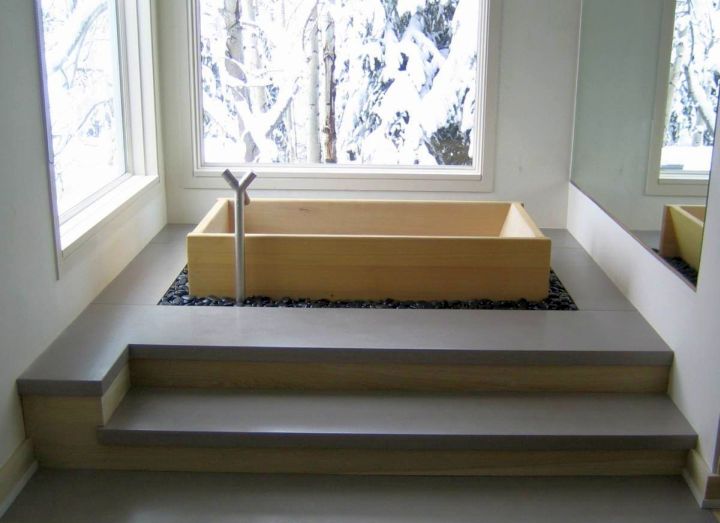 In Japan, if you go to the bathroom you will notice one thing that is always the same in all bathrooms there: a separated bathroom tub. In Japan, a bathroom tub has to be separated from the bathroom sink and the toilet area. Thus, if you want to make a Japanese styled bathroom, separate the bathroom tub. You can be creative and pick a unique looking bathroom tub such as Ofuro which is a Japanese soaking tub.
Also Read: Serene Wooden Bathroom Designs
To make the bathroom even more Japanese, use wood as the main material for building the wall, ceiling, and the floor of the bathroom. Use strong wood such as teak and do not forget to coat the wooden material with coating material (waterproof).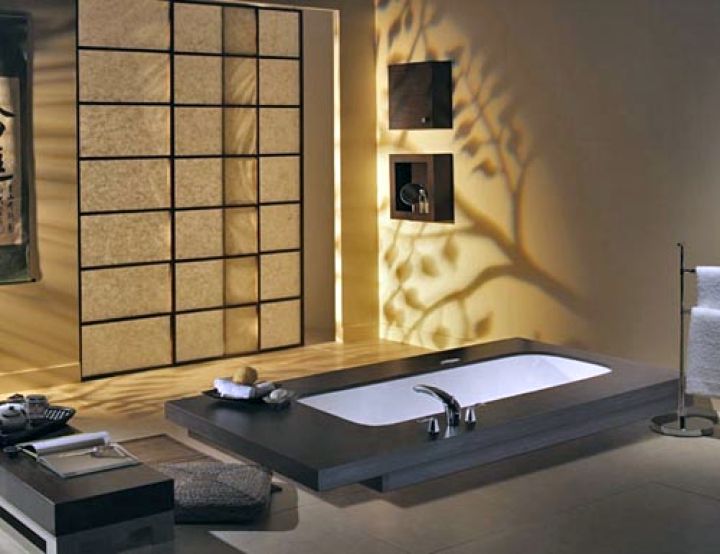 Japanese bathroom is also associated with sliding door, thus make a sliding door as the entrance for the bathroom. You can go traditional by using vinyl to make the sliding door screening. Of course for the frame of the door in the Japanese bathroom designs you have to make it out of strong wood as well.
Also Read: Bamboo Themed Bathrooms
Gallery for Japanese Bathroom Designs





















You Might Also Like