17 Sleek Office Desk Designs for Modern Interior
Sometimes, the office desk reflects the person behind it. Most companies prefer the old fashioned heavy oak desk, just like the one in the white house. But with so many glass skyscrapers. The taste shifted to a sleek and more modern design.
Not only they look better in today's offices, sleek and modern desks are also space savvy and some of them are attached to a small cabinet or have other function. Plus, they come cheaper.
Rustic and Black Desk and Cabinet Set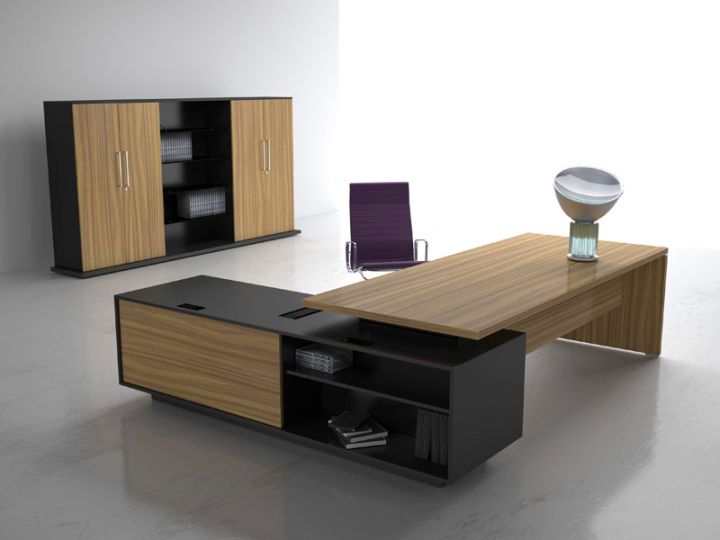 The L-shaped design means this desk fits either for a single office, or the common room where more employees are working together. Yes, it works as a replacement for the old-fashioned cubicles.
Blue Modern Desk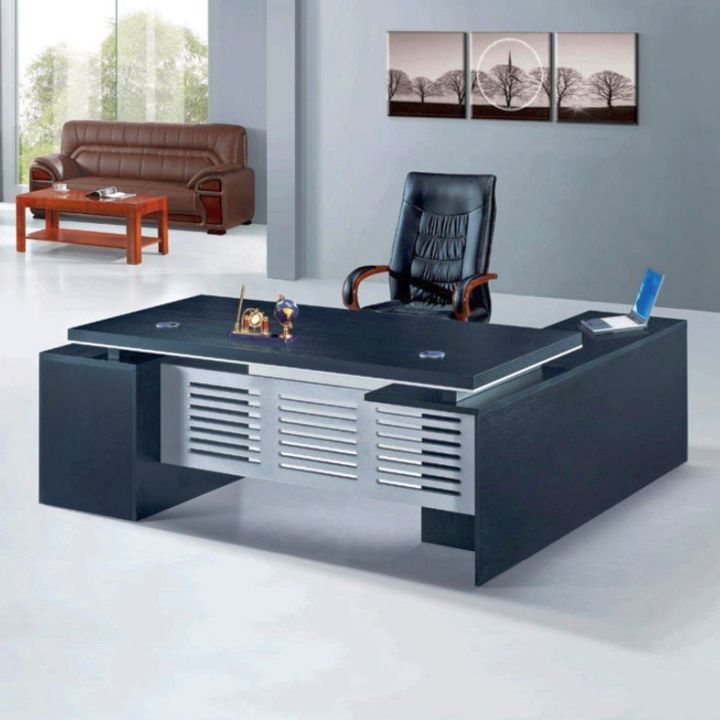 Blue desk is unusual. Especially for an office. Not only looking edgy and modern, but this desk also have some industrial touch with the grille in the middle. If you're thinking of having a blue desk, make sure it's in dark blue, either midnight or navy. Unless you work in a kindergarten where they encourage neutral or pastel colors.
Industrial Brown and White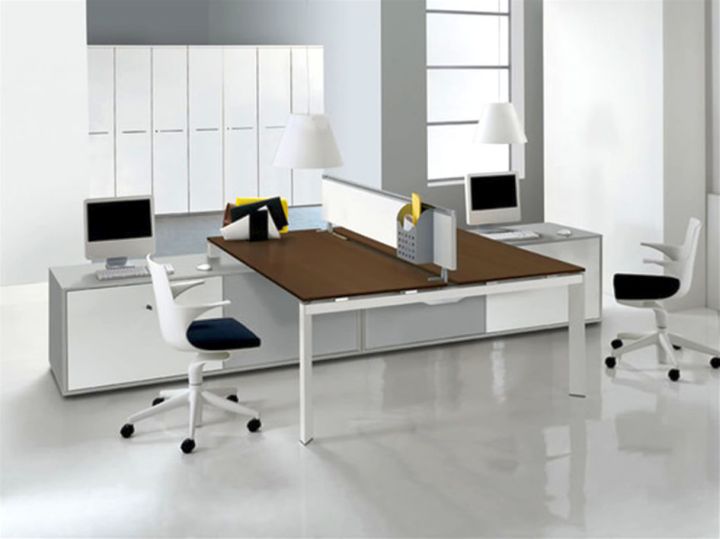 Another cubicle replacement. Slimmer and even attached to cabinet, and it has divider on. This desk also good for small or home office where there have less employees and still want to maintain some familiarity level.
Also Read: Sleek Acrylic Computer Desks for Home Office
Gallery for Sleek Office Desk Designs