19 Gorgeous Turquoise Living Room Decorations and Designs
Turquoise often called as the color of the sea. Often associated with beach related room theme. But it's time to break some of the old habit, isn't it? Having a little bit of turquoise here and there will just brighten up your living room.
For the living room, you can paint your wall turquoise, or get a turquoise sofa. But if you want to be more subtle, get small decoration items. Something like a small vase, or maybe a coffee table.
Turquoise Ottoman and Cushions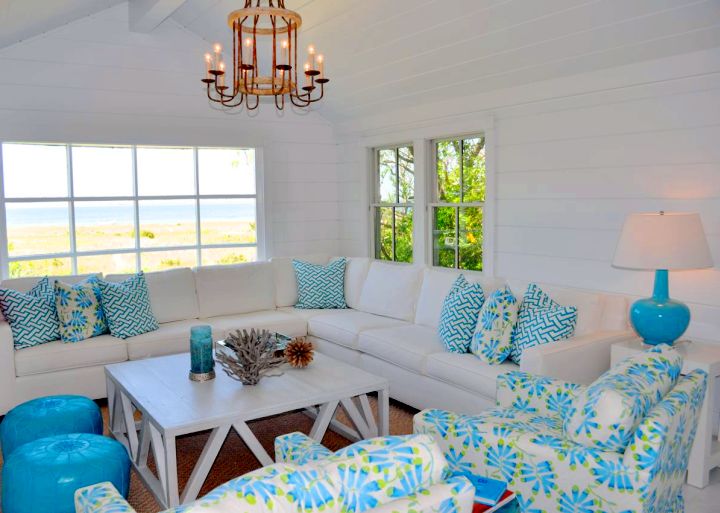 White is compatible with all colors. Including turquoise. This is an example of playing it safe. Combining the colors that everybody knows will work. White, turquoise, and yellow.
Also Read: Blue and Brown Living Room Designs
Above the Fireplace
If you have no space or not sure where to add the turquoise items in your living room. Remember that you always have the space above the fireplace. Or in the foyer. Whichever works. Really. And as you see, it matched the orange-terracotta wall so perfectly.
Simple Cushion and Stand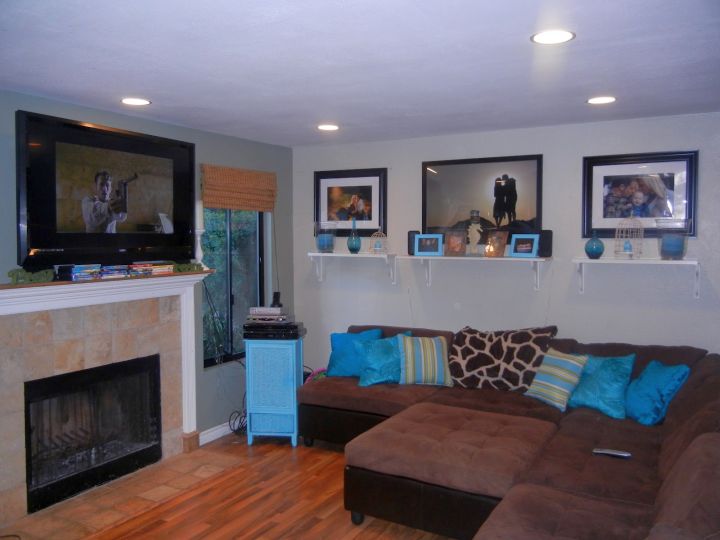 Turquoise will always stand out, no matter the color partner. That's why, modesty is important here. With small table and some cushions in whole turquoise. The home owner managed to compliment the simplicity of his living room.
Also Read: Amazing Turquoise Living Room Designs
Gallery for Turquoise Living Room Decorations and Designs