18 Contemporary Swimming Pool Wooden Deck Designs
Compared to stone or paved pool deck, wood deck is obviously more popular. Not only it's cheaper, but it also more versatile as you can install it for your above ground pool. Something you can't do with stone pool deck.
Another thing is that it's easier to clean, so maintaining would be an easy matter. Plus, everybody sure loves the cool feeling when they touched the wood deck. It's because compared to stone and paved, wood absorb less heat from the sun.
Luxury Near the Sea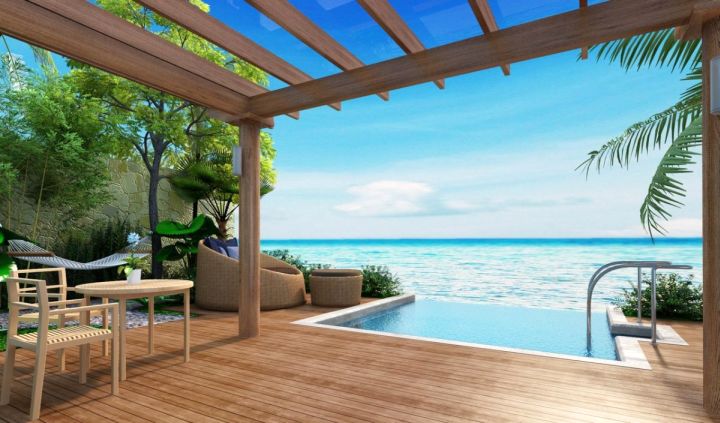 Even though the pool is small, but the direct view to the sea is hard to beat. Anyhow, the wood deck is simple small paneled. With the rattan couch and natural wood chair set, it fits perfectly and can be a great place to spend your day.
Simple Wood Deck with Pergola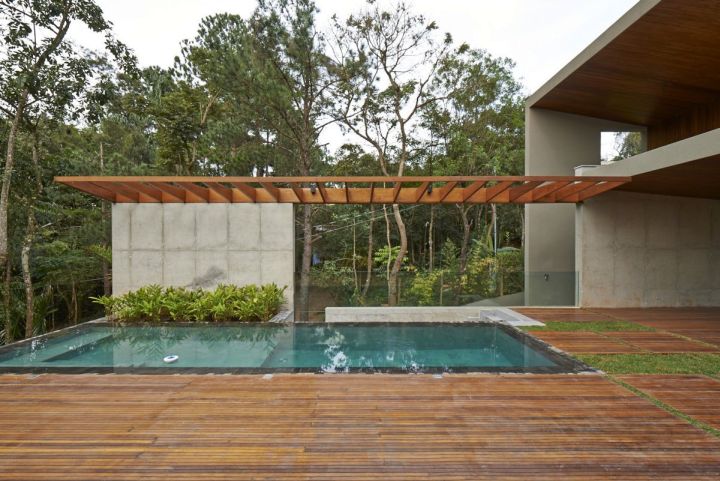 While the pergola is only above the pool, but it gives a good continuation on the theme. The deck itself is only varnished, so you can see that some panels are already blackened. But that only make the pool area seamlessly incorporated with the background.
Above for In Ground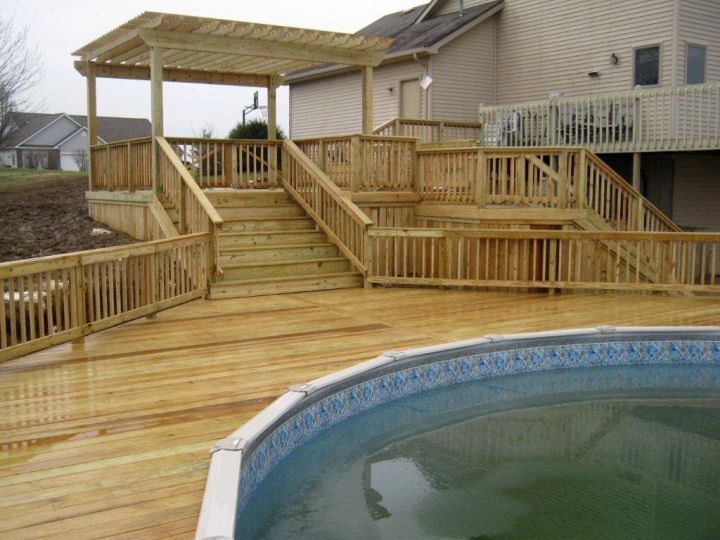 Another perk of having wood panel is that you can install it for above ground pool. But in this one, the pool is actually in ground, but the position from the house and uneven land plot makes it looks like it's above ground.
Also Read: Modern Deck Design Ideas
Gallery for Wood Pool Deck Designs