Ultra Modern Lake House by All Elements – British Columbia, Canada
Whenever someone mentioned lake house, we automatically think about a cabin with small deck where you can either hang out, jump into the lake for a swim, or maybe even hold your boat. But this lake house in British Columbia, Canada choose to give a different statement.
Designed by All Elements, the lake house is huge and luxurious. Somehow, while still keeping its essence as a cabin. Sounds impossible? Well, take a look by yourself and be amazed as well.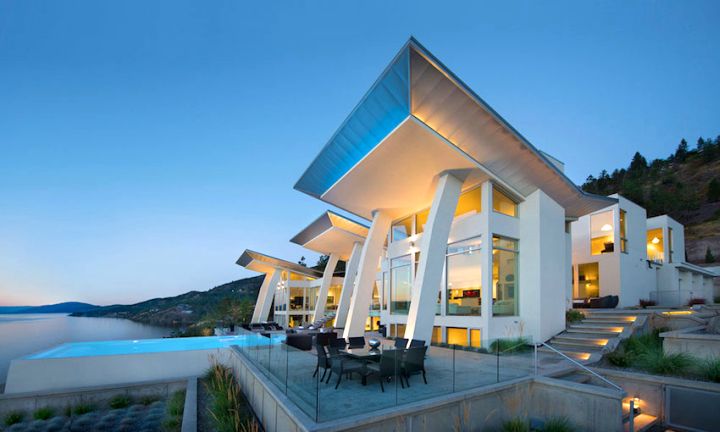 The front facade is directly facing the lake, and also the private lap pool. There's enough space out there for a small dining area right next to pool. But the key interest is in the pillars that lean to the house.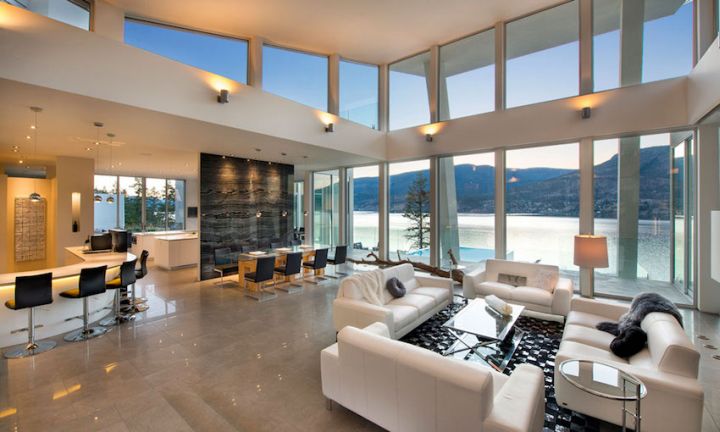 Despite the minimalist style, the interior is luxurious, but also homey at the same time. There's no partition between living room and the bar and kitchen area. The ceiling itself is high, allowing more sun to go through.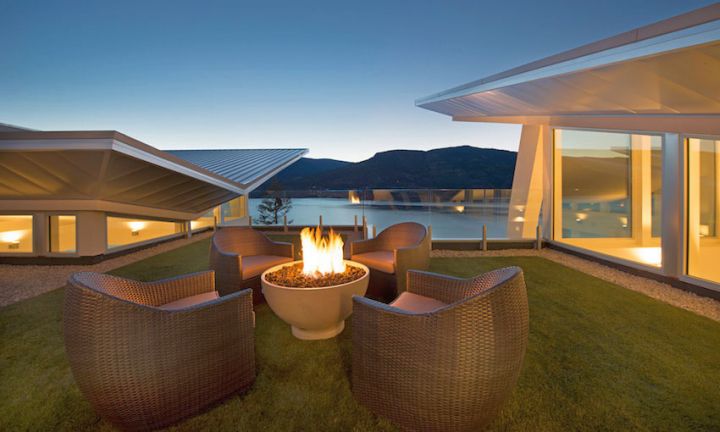 Rooftop entertainment that everybody love. A small outdoor fireplace and rattan chairs. Picture enjoying s'more up here while watching the lake at night.
Here's another luxury that make this lake house far on top. A private home spa. A specific room designed for simple at home spa treatment.