17 Contemporary and Minimalist Clear Office Desk Designs
Clear office desk has slowly replace the heavy old wood desk. Both on the receptionist area and inside the board room. One of its famous perks is that it will fit to any style and theme. So the office doesn't have to be futuristic or modern, just to have a cool clear office desk.
While acrylic is mostly chosen to be the material. But sometimes they also combine wood and glass for their office desk. Still classy, but also edgy.
Teardrop Shape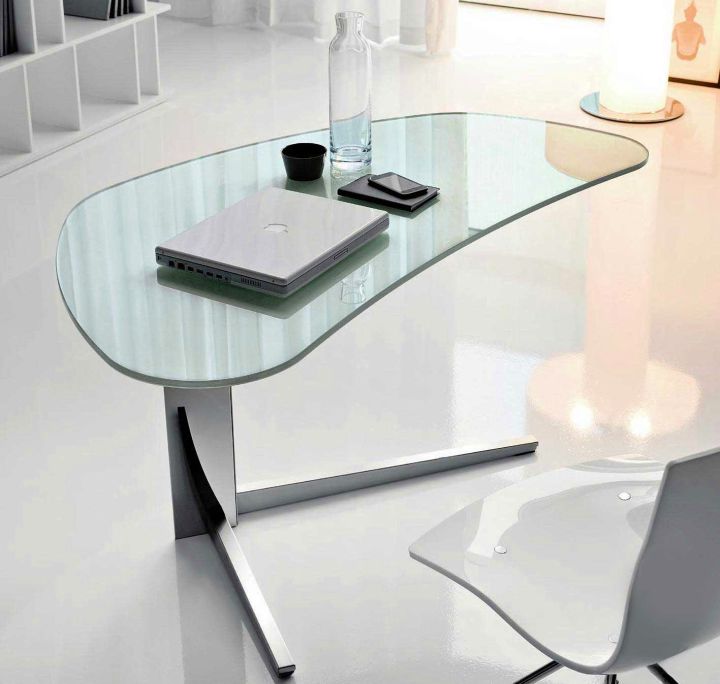 In simple teardrop shape, this clear office desk can easily grace as secretary desk or regular employee. Maybe with more elaborate design it'll even get inside the CEO's room.
Also Read: Acrylic Computer Desk Designs for Small Offices
Classy and Edgy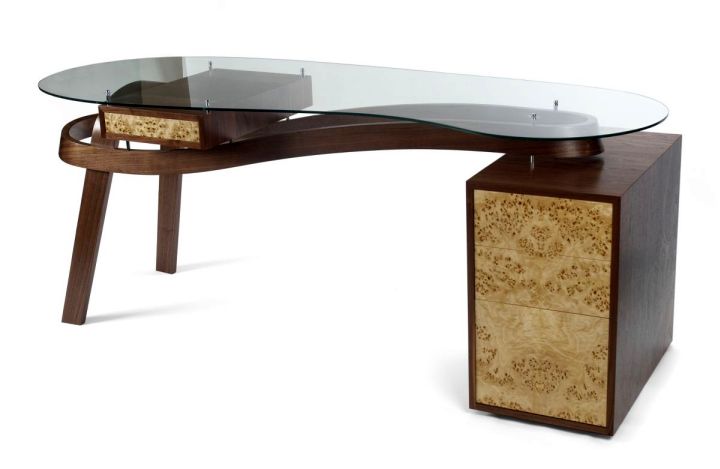 The wood element, the pattern in the cabinet, all these are classics. But the table shape and unique little drawer gives it a bit of an edge. By the way, the wood element don't have to be actual wood, as opaque acrylic can be toned and shaped like wood.
Column Shelf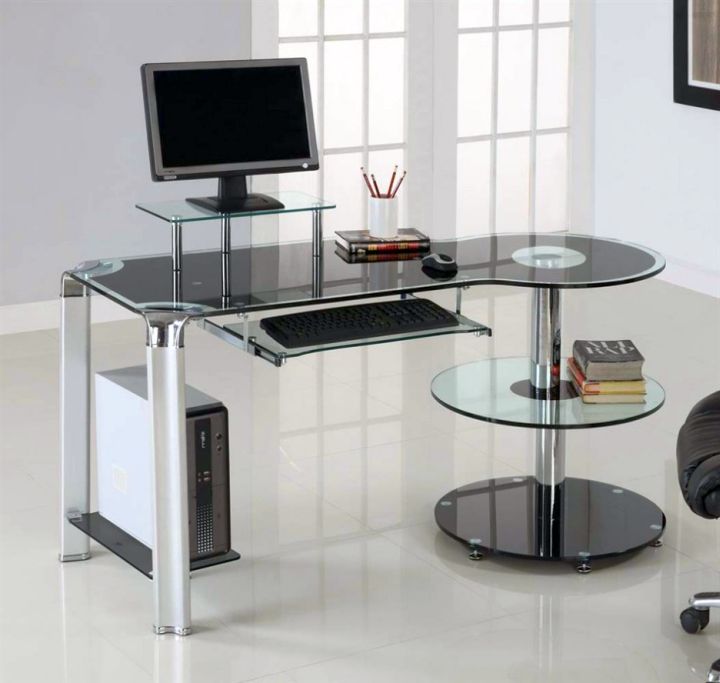 It's a simple office desk with small hideaway for the keyboard. But the column on the right that also works as a shelf makes it unique. Since it's circular and open, of course you need to be careful on what you'll put there.
Also Read: Sleek Office Desk Designs
Gallery for Clear Office Desk Designs