17 Modern Home Bar Counter Designs
We sure love having our friends around. Just to talk about life and work and everything else. Either just to watch the same sports match, or have a small intimate party. We can't get away from serving liquor to help them loosen up.
Either you have a home bar stretched in your basement, or a simple mini bar with selected booze. The main point is having a good time with your friends.
Small Modern Bar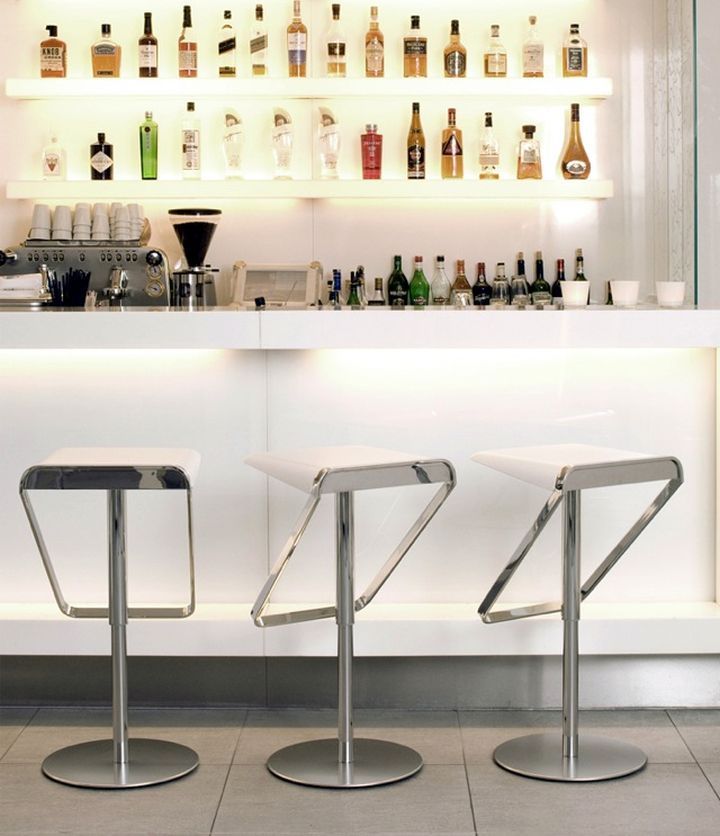 It's not just the white and chrome color combination. But sleek chair design fits well with wall shelf. You probably didn't notice how small this home bar actually is. Everything was fitted to the wall. Including the coffee machine.
Also Read: Dining Room Design Ideas and Inspiration
Personal Home Bar
Prefer something private. Then this small bar should fit you. It's probably enough for a bottle of wine and maybe some heavier ones. But all in all, it's great for small room or when you want a private conversation.
With Jukebox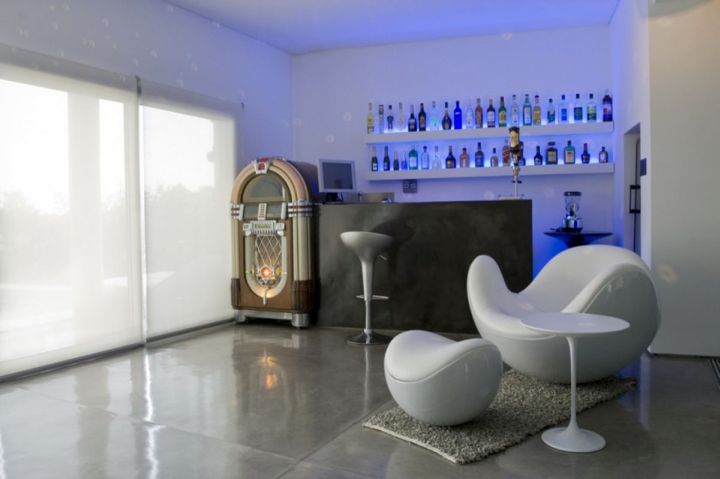 To make your home bar looks more like a real bar out there. Adding a jukebox is a swell idea. This bar corner is great when you have some friends over, but still awesome as a place where you can just relax on your own, with a glass of wine.
Also Read: Modern Kitchen Decoration Ideas
Gallery for Modern Home Bar Designs