Detached Modern Bungalow by HYLA Design – Singapore
From the look of it, this house in Singapore looks like any other suburban house. But inside, it's a smart, modern detached bungalow. Tailored for the owner's small family. HYLA Design designed the previously semi-detached house into something modern and stands out among other.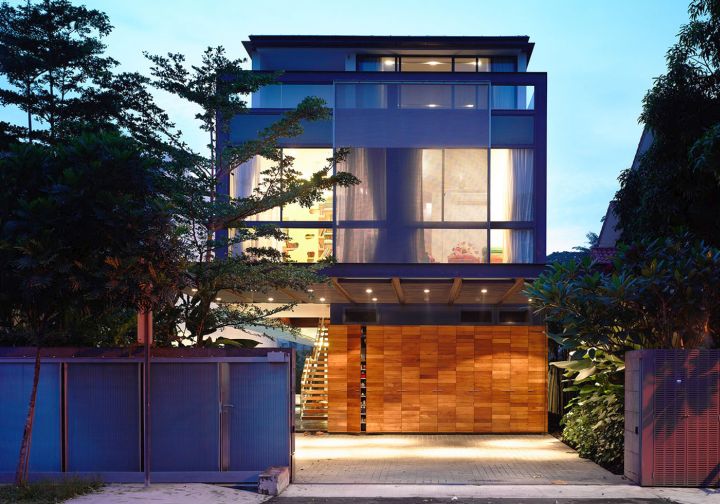 The front facade is pretty simple and straightforward. Modern in shape and texture. Rail gate, modern pergola, and the wood panel. And then the large glass window where you can see directly into the house interior.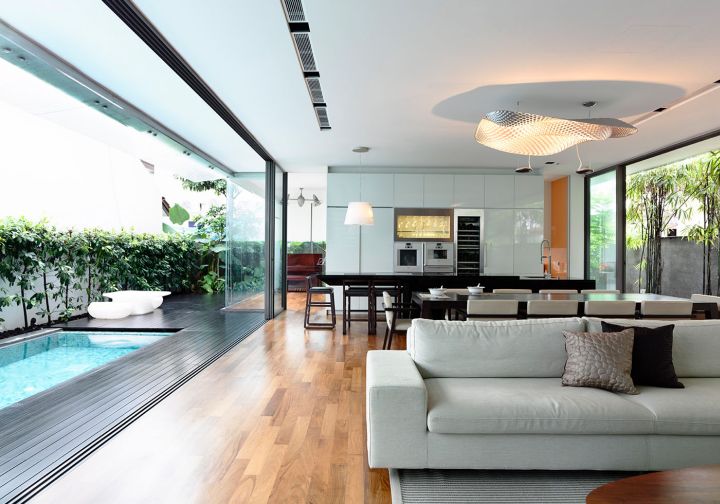 The first floor has all the communal area. Living room, dining room, and the kitchen with breakfast bar. All in a single space and make the whole house looks bigger. As an addition, the architect added a small lap pool right next to wall the owner shared with his neighbor. Thanks to the wall, the house still has its privacy.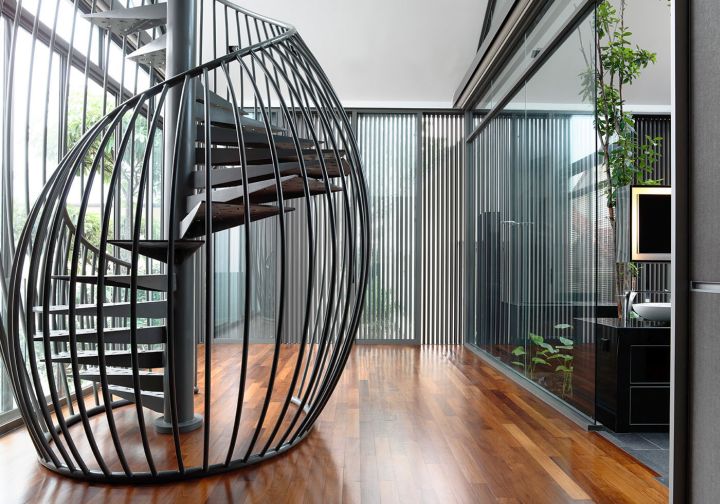 One of many unique points from this house is the spiral staircase that occupied quite a large area. This staircase connects the master bedroom with the small study room above. The study room has the unique shelf. The rooms in this house are all tailored based on the client's wishes. Including the kids bedroom and bathroom, where the children talked about what they want.