Modern Manhattan Penthouse by Turett Collaborative Architecture
This penthouse undoubtedly have one of the best view outside. Combination of Liberty Statue, Central Park, and the famous Manhattan skyscrapers. But with the art items all around the house, you might not want to see to the busy street outside.
Located at the fifty fourth floor. This penthouse is owned by a family who moved in from a larger house. Thus the team from Turett Collaborative have to work their design to maximize the space used.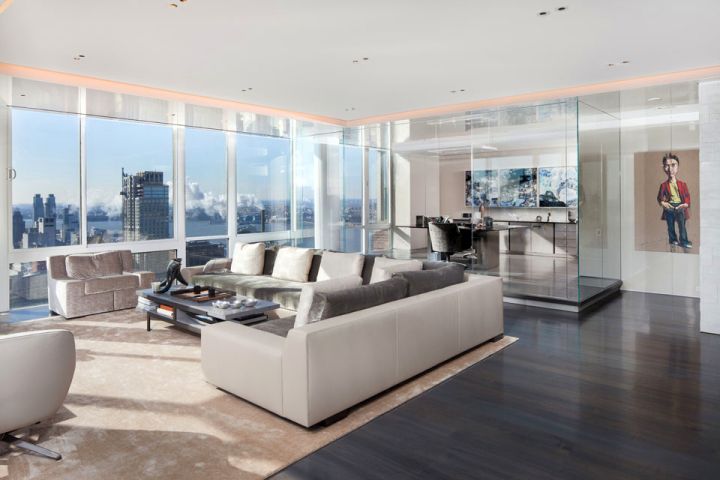 Clever usage on the glass walls allow the room to be more open and seem to be connected with the busy street outside. Also, the glass door that separate the living room and the office gives the similar effect.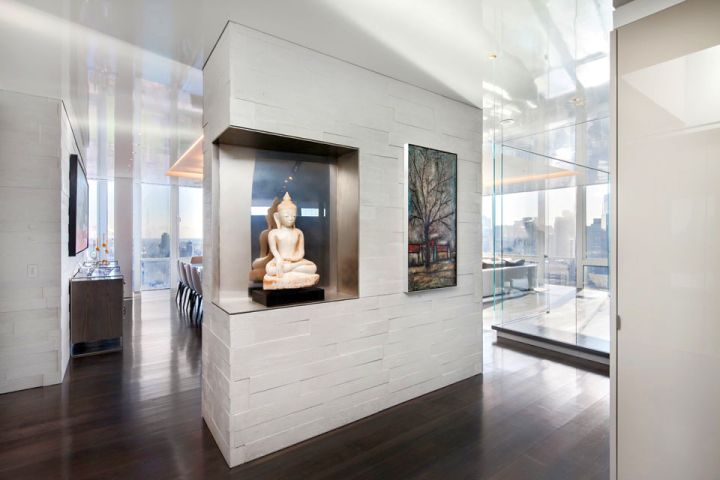 Their client didn't ask for much, they just don't want to feel cramped, and that their hobby of collecting Asian artworks can be accommodated well. The team also create a foyer where the family could enjoy the natural light and showing off their collection at the same time. Even though it's a small space, but it gives a more pleasant feeling for the guests when they arrive.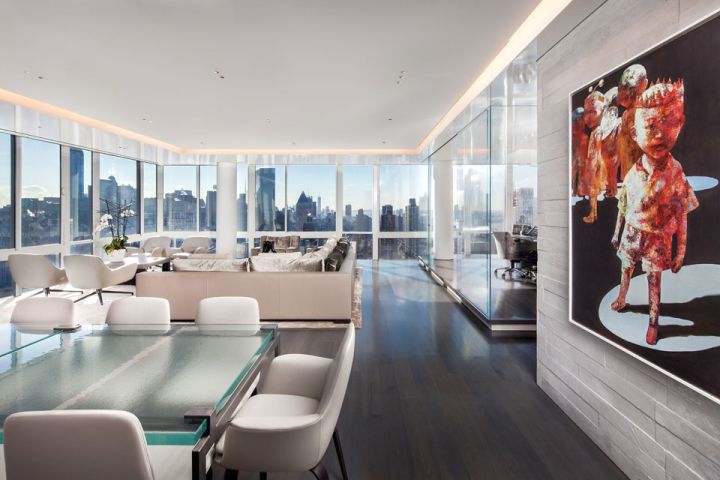 They also put away any unnecessary partitions and hide the electrical wiring and even sound system behind the walls. This is to avoid any cluttered space.