17 Fun Looking Tree House on Stilts Ideas
Building a tree house can be a great weekend activity for parents and child. Not just the quality time spent, but the result will be remembered for years to come. Anyhow, not all parents are great on woodwork. But that shouldn't be an issue. Because nowadays, you can get a prefab tree house that you can work on based on instructions written.
A tree house doesn't necessarily have to be built up on a tree. You can also built it on stilts. Using stilts give you the advantage of controlling how tall the tree house will be. You can also add swings and slide to the tree house later on.
Basic Tree House on Stilts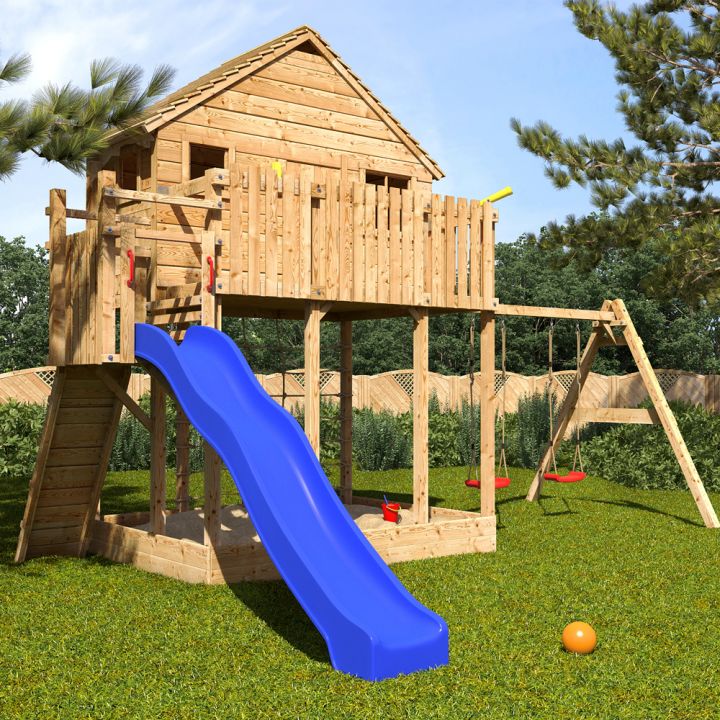 Very rustic, very simple, and the embodiment of the word basic. However, the slide and swings make it looks more fun. And the sandbox underneath the tree house is really space savvy idea.
Also Read: Luxurious Outdoor Playhouse Design Ideas
Contemporary Tree House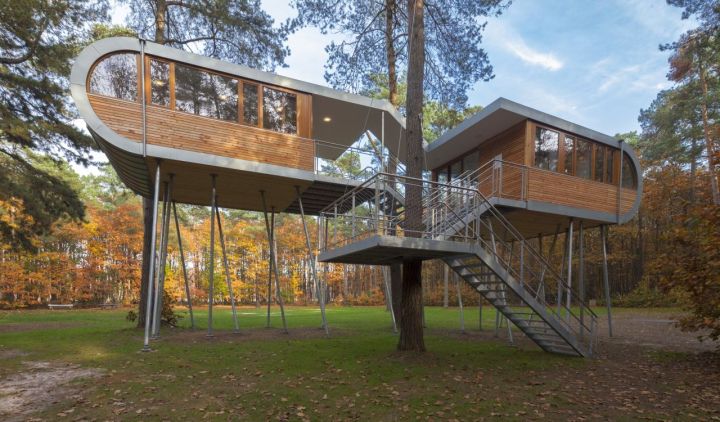 Of course this isn't the result of a parents and child activity, unless they're an adult. But anyhow, this tree house is really great and modern. And can be a great cabin for the holiday.
Small and Suburban
When space is your issue. Then you can try this tree house. It's short and small, and built in an equally small backyard.
Also Read: Hostal Ritoque by Alejandro Soffia, Chile
Gallery for Tree House on Stilts Ideas