18 Simple and Easy Rock Garden Ideas That Won't Cause Any Headache
Rock garden can be interpreted as a small garden that have rocks, both big and small, as the main attraction. Another interpretation of a rock garden is using rocks as the garden base or border. While having some small plants around the garden. So they won't obscure the beautifully arranged stones.
Some other people relate the rock garden with Zen garden, because of its minimalist looking. Anyway, a rock garden is good for beginners as it's easy to maintain and won't take too much time.
Textured border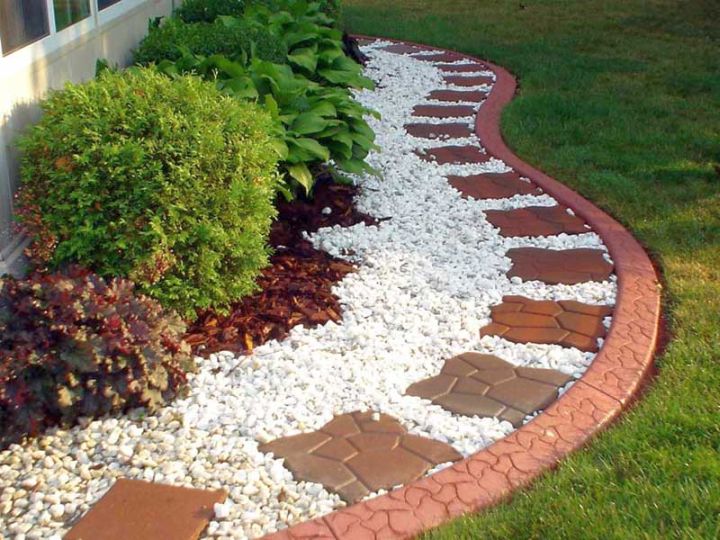 One of the reasons why people love rock gardens is that it has textures that ordinary garden mostly don't have. You have the power to play around with the texture and do a mix and match with your chosen plants. So it's more than a matter of balancing the colors.
Also Read: Various Stones for Flower Bed Designs
Minimalist Corner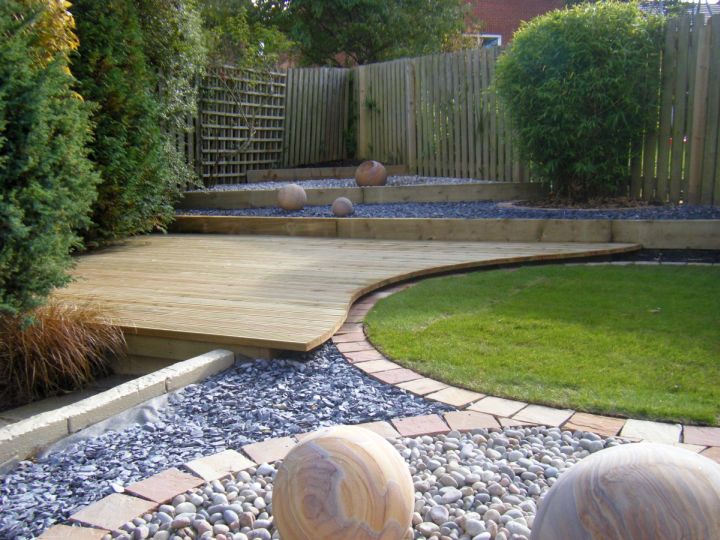 Having a small rock garden like this also works if you have a very limited space and want to make good use of it. You can create a simple pattern like this and ornate your rock garden with large marble-like stones as accent.
Simplicity at Best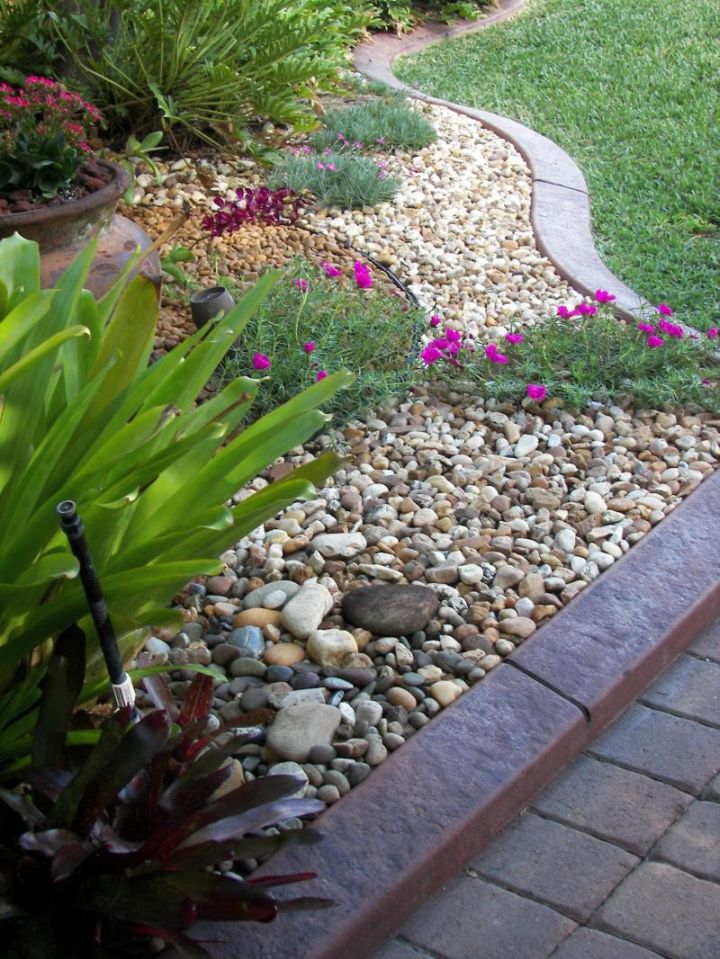 Simplicity works best for a rock garden. Do not overdoing it by having so many different rocks and plants when you have small space. However, by doing it correctly, you can hold a large variation regardless of the limited space.
Also Read: Plain Beautiful Small Rock Garden Designs
Gallery for Simple Rock Garden Ideas