Light And Airy House in Elwood, Australia by Preston Lane Firm
Giving a new and modern touch to an old house can be quite a problem to some architect. But thankfully that was not the case for the team from Preston Lane Firm.
Despite of the low budget, they managed to change a cold Edwardian house, giving it an extension a second floor and another two bedrooms.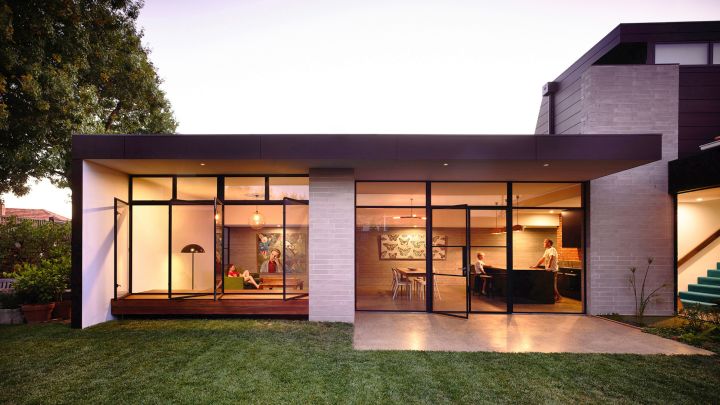 The extension is made by reusing some materials from the old house. And now it houses the dining room, kitchen, and a new sitting area. The part where the blue staircase is where the old house ended. They broke down the wall to opened up the space.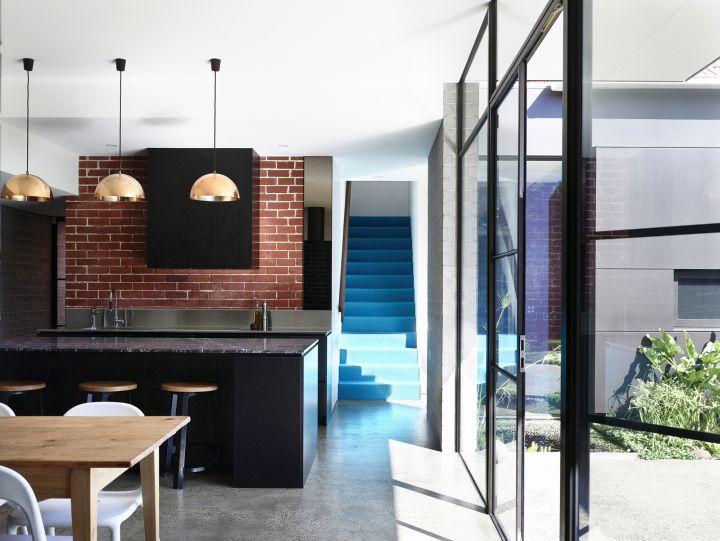 There's a play on texture here. Brick wall is paired with the black concrete slab. The same like they used on the kitchen counter. While there's also a wooden table on the dining area. Giving it a sense of freshness.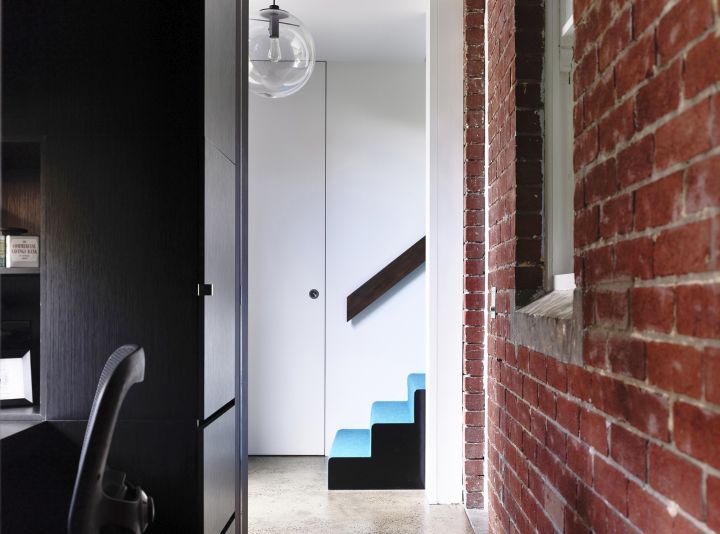 The contrast of texture and color is more visible when you pay a better look on the stairs and the wall. This part is seen from the original house hallway.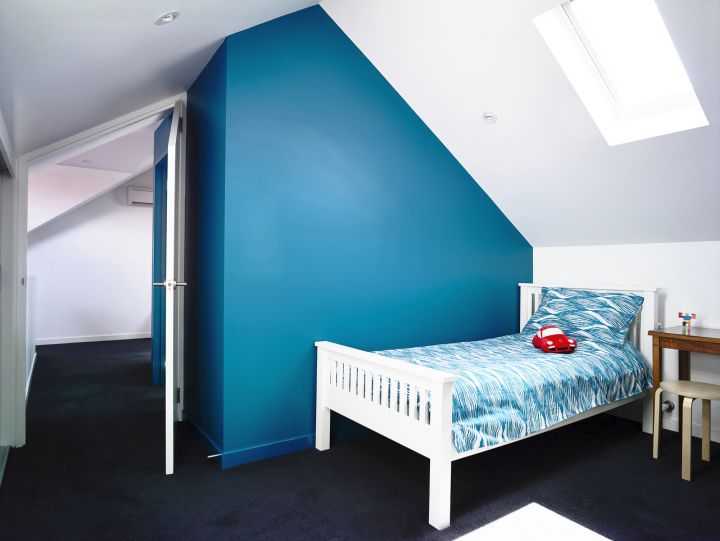 On the first floor, they have maximized the light by giving the new extension a glass wall for both window and door. For the second floor, they also open up the house by giving the bedrooms a skylight panel.