18 Delightful Entertainment Room Ideas for Modern House
Nowadays, people always have a special room for their all entertainment needs. Whether it's music or movies or playing video games. The newly dubbed entertainment room is a current hot thing.
Some people build their entertainment room downstairs, at the basement, where they don't have to work too much to soundproof the wall. Plus, basement means bigger space to have and the design can include a mini bar and even a pool table. But some other choose to have it upstairs with with large windows. Doesn't matter where you want to build yours, check out these pictures for some inspiration.
Mini Bar Entertainment Room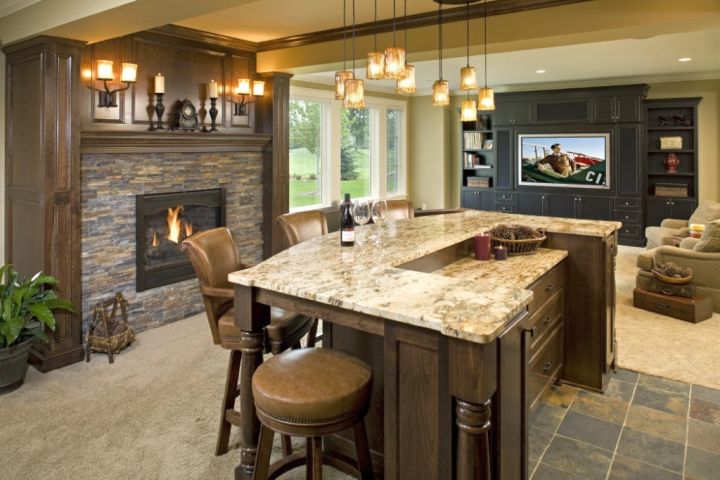 While some people associates entrtainment with movies and the likes, some other prefers hanging out with friends as a form of entertainment. If you enjoy being a host then having a house mini bar will suit you best.
Edgy Entertainment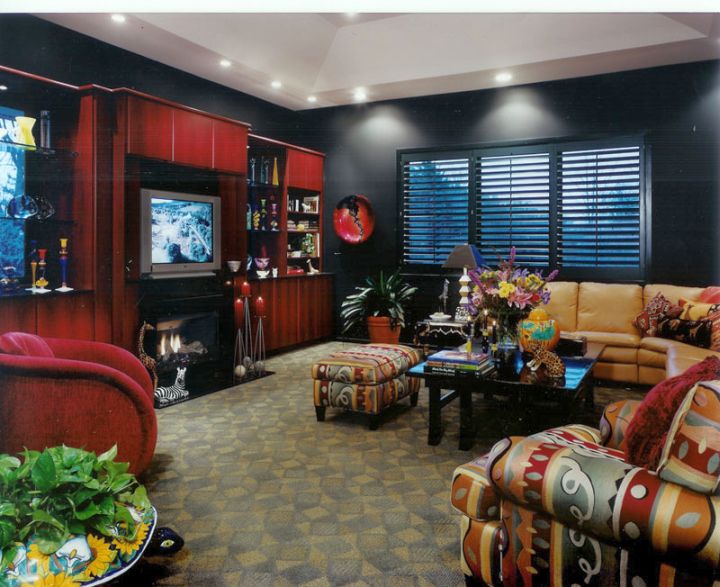 Black walls, red cabinet, colorful ethnic upholstery. This room is simply amazing. It shows not only the owner's personality, but the guests could expect what kind of entertainment they'll receive.
Nature Themed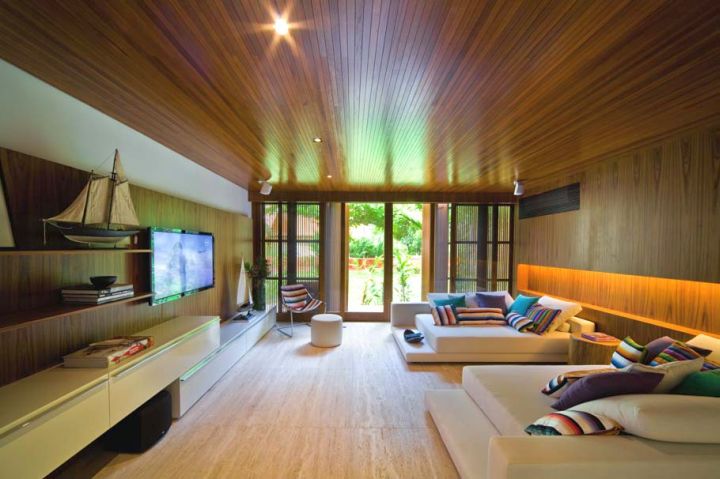 With modern sofa, and wall mounted cabinet. This entertainment room looks elegant. The wooden floor and ceiling makes the room looks longer so it's a good solution for you who have small or narrow space.
Also Read: Hang Out Room Decorating Ideas
Gallery for Entertainment Room Ideas