17 Modern Basement Ideas for a New Sophisticated Look
I find it weird, how people often use their basement only to stuff and hold their belongings there. Just like the attic, but at the bottom of the house. Most of them use basement as either storage or laundry room. While there are lots of potentials underneath your first floor.
For starter, you can have your own media room down there. You still have to check your house acoustic in general. But that shouldn't be a problem. Another option is to build a guest room on your basement, or maybe move your living room or dining room to your basement. Don't be dazzled by that idea. Some people have managed to do that.
For Small Basement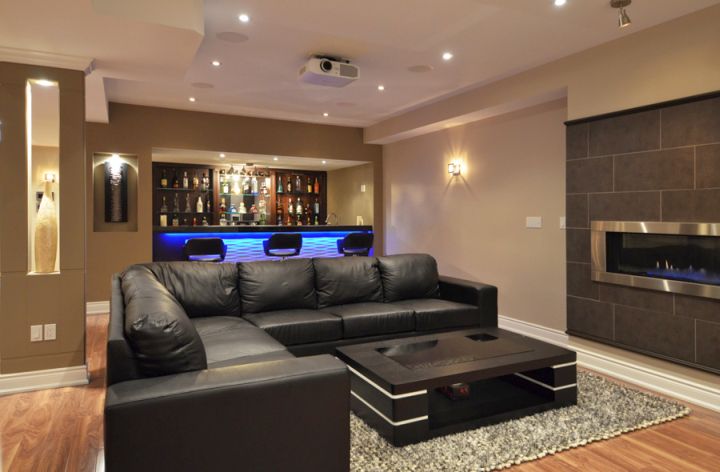 Your basement might be small, but the chance to work around is endless. Like in this picture, you can move or create a new sitting room in your basement. Since the ceiling is shorter, you can have your own projector here. Or a small mini bar at the back.
Modern Living Room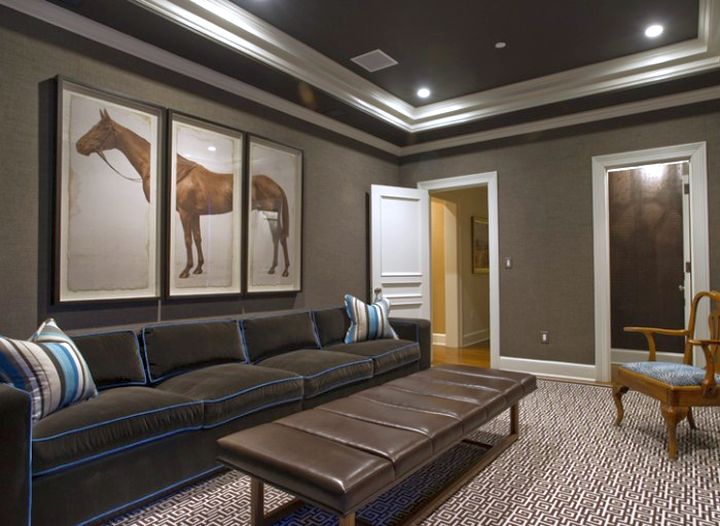 First and most important, the house is so large and the owner chose to partitioned it into rooms. This room functions well both as living room or a media room. You can add TV and soundproof wall. Despite of its size, you have to admit that it's cozy enough.
It sure looks like an apartment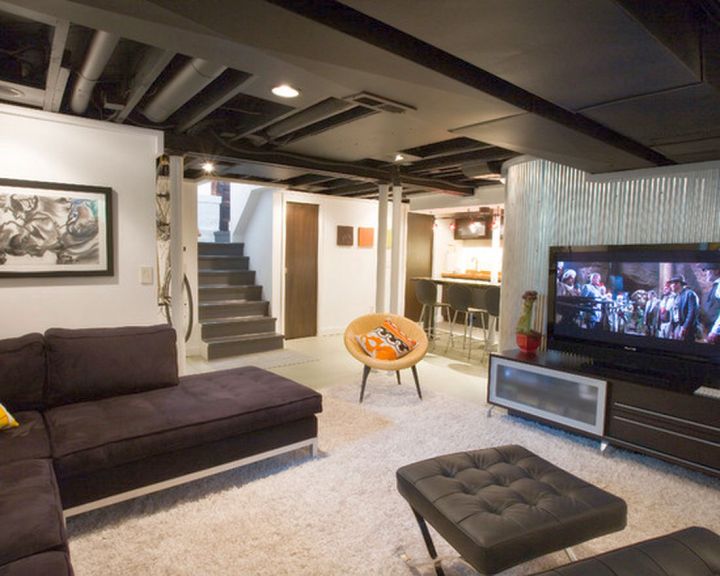 This is also another idea. Convert the whole basement into an actual loft-like apartment. You can rent it out if you want, or have a family stay with you there. Everything will be just fine.
Also Read: Lighting Ideas for Basement Living Room
Gallery for Modern Basement Ideas