Modern Mash of Two Barn House by RS+ Architecture, Poland
What would you do when you have a large enough space, but in a cul-de-sac area, which mean you already have a limitation before you can start building the house. Maybe this house can give you an inspiration.
The RS+ Architecture firm in Poland received a request from one of their clients to build a house in a almost remote area with cul-de-sac entrance. The client also asked them to make the house spacious, comfortable, and make use of the available plot for a garden.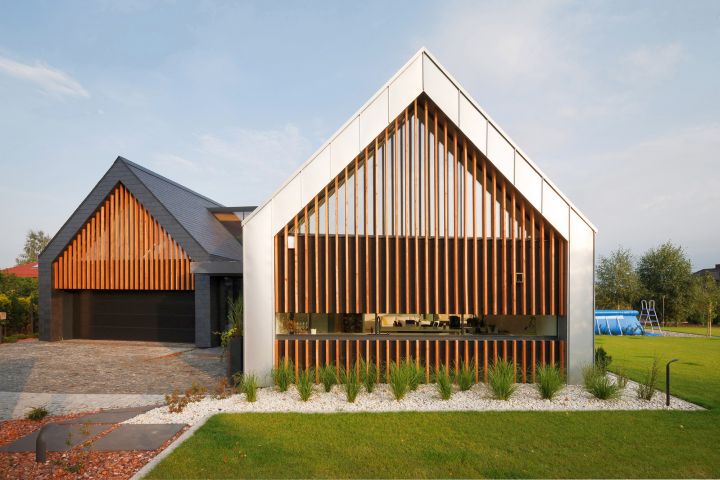 The house is built in barn style. So it maximized the space, both horizontal and vertical. And due to the plot, the architects decided to combine two barn house, with a small adjoining space. One is the main house, while the faux house is mainly for the garage.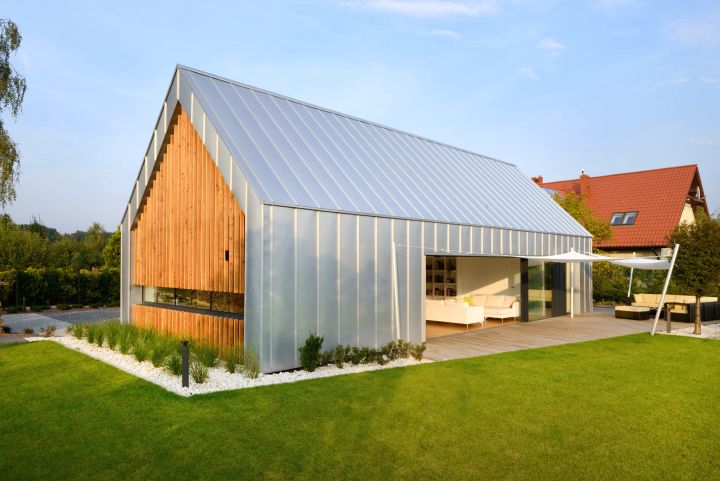 The main house has the living room and dining area as well as the easy access to the side yard. On the back, there's also an outdoor sitting area where the owner can enjoy the sun.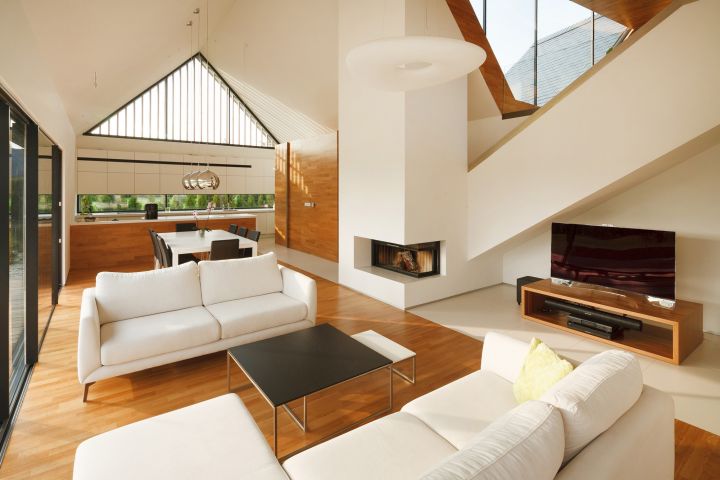 The minimalist exterior is also translated well by using modern furniture for all rooms. As you can see, they keep the ceiling high, and the small adjoining space also includes the stairs to the second floor.


















http://www.archdaily.com/554425/two-barns-house-rs/