Stylish Modern Small Apartment by Denis Krasikov – Murmansk, Russia
Who says that having a small apartment can't show your personality? Keeping your furniture to minimum doesn't mean you can't show your guest who you really are. Just take a look at this apartment in Murmansk. Despite the limited space, Denis Krasikov managed to make this apartment very picturesque while at the same time baring out the owner's personality.
Living Room With Attitude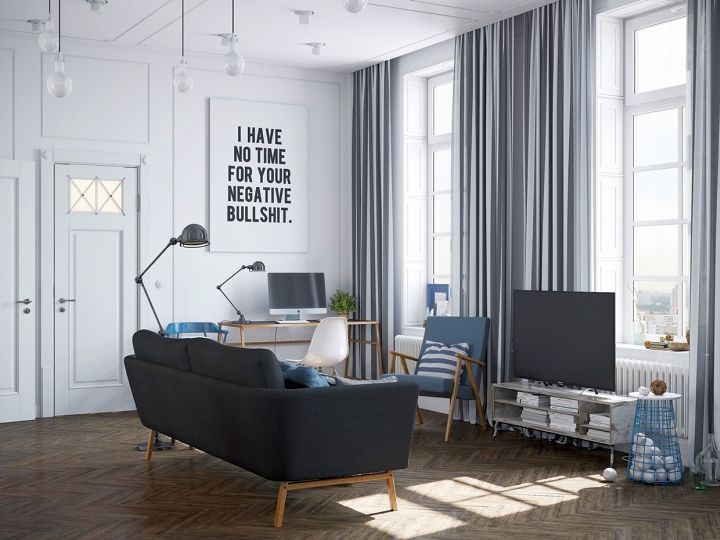 While it may looks like regular modern and minimalist living room. The statement poster on the wall makes all the difference. Many people have done this before. By using large wall decoration to show off what they like or where they've been.
Frameless Photos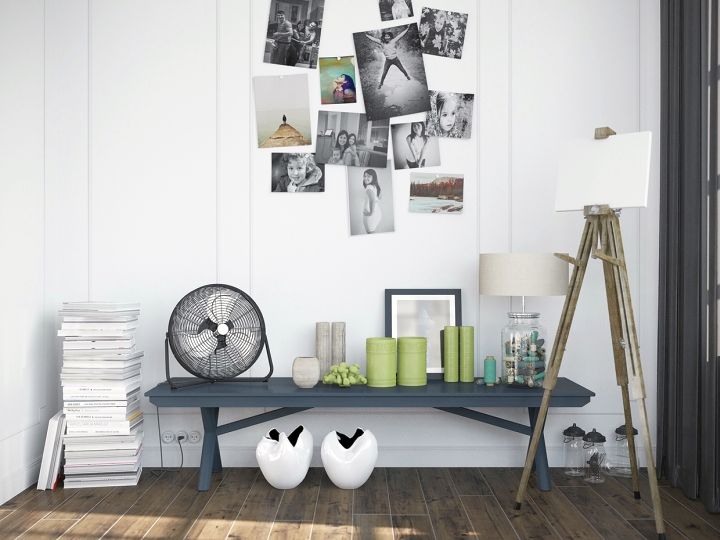 Sometimes photos don't need frames to be appreciated, just like books with shelves. As you can see, using the minimum corner to show the apartment's owner likes and dislikes. The color scheme that revolves around blue and white also says it all.
Not Your Ordinary Bathroom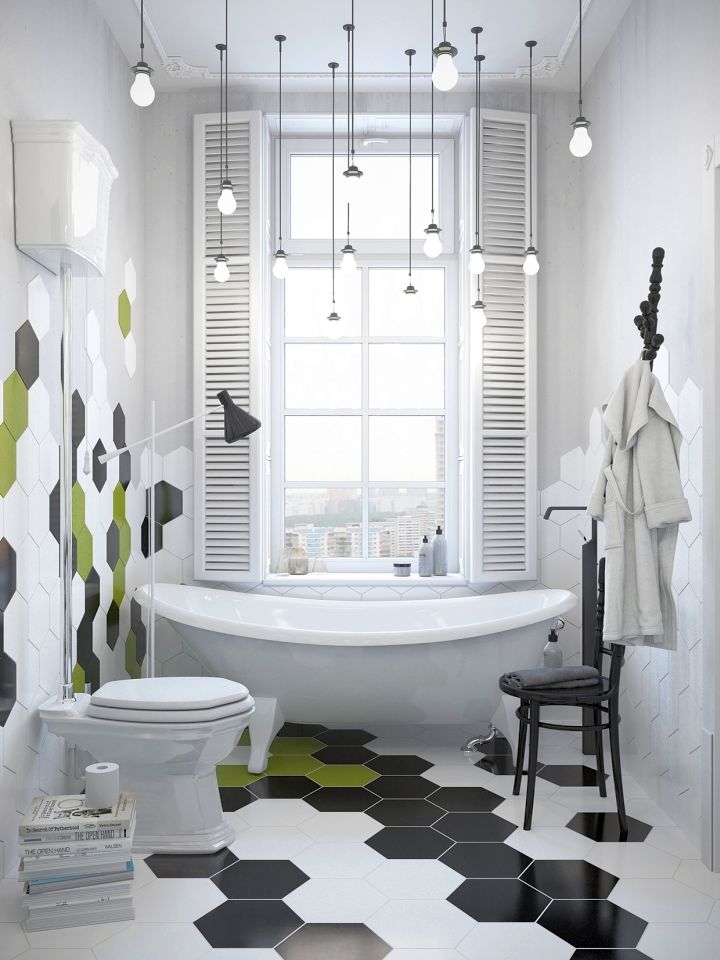 Using light bulbs in a track set that hidden in the ceiling, with honeycomb patterned tiles in three colors. This bathroom is between two styles. Retro and modern at the same time. But since the tile went up high to the wall, it surely is leaning more to the modern style.