Iniala Beach House by A-Cero – Phuket, Thailand
Iniala Beach House is a complex of bungalows that located in Phuket, Thailand. What makes this place special, aside of the beautiful Natai beach, is how exclusive and luxurious this hotel is. For starter, they have each bungalows designed by different world top architect.
This one is designed by A-Cero Architecture, a Spanish firm led by Joaquín Torres and Rafael Llamazares. When other architect firm only have to design one villa. A-Cero got the honor to do two rooms in one of the bungalows, namely the Villa Bianca. And they also designed the restaurant, Aziamendi.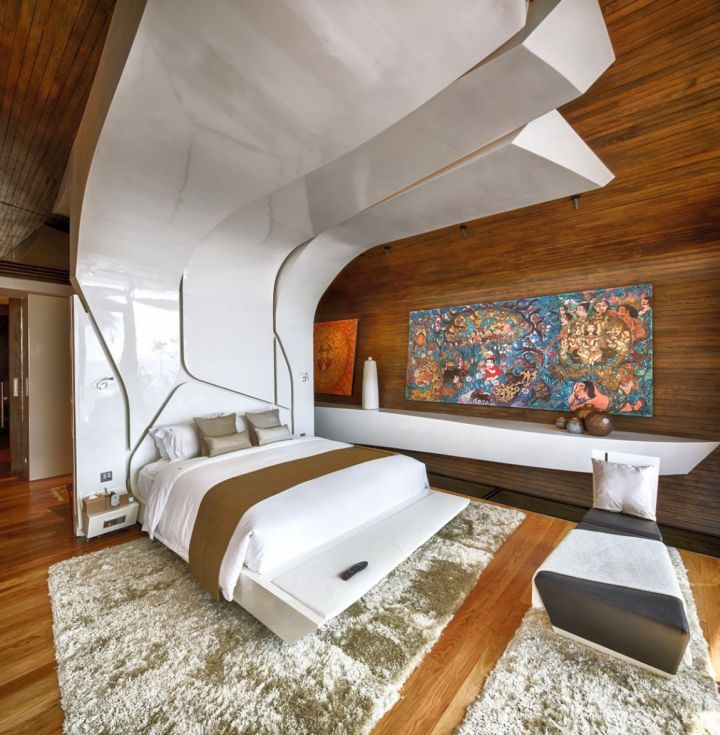 The bedroom isn't that big, but the unique headboard panel give the impression that the room is even bigger. Another interesting item is how the door to the sea is custom made.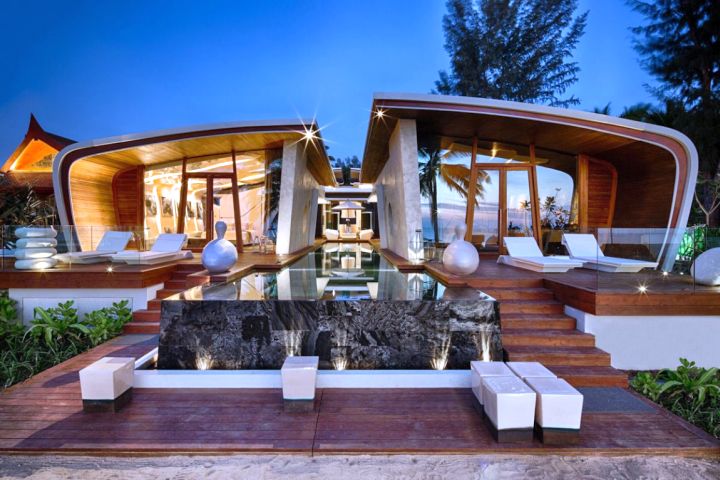 The rooms are like the personification of yin and yang. As you can see, they're like mirroring each other, but after a closer look you can see how the room on the left have more texture while the room on the right relies on lines more.
For the three star Michelin restaurant, Aziamendi, A-Cero designed something similar with the rooms. Unique wavy texture on the ceiling and custom made chair wrapped in green velvet complement the local vegetation and enhance the gold and glamorous theme.