Beach House on Fire Island by Richard Meier
A beach house that stood out among others like a small lighthouse. That's the first impression everybody have for Richard Meier's work on a beach house located at Fire Island. The owner of this house have been a long time client and friend of the architect. And even though their first encounter was over five decades ago, this house was their second time asking Richard Meier to work on.
In Richard's hand, the house looks very modern. Almost square like white slab with extraordinary large window walls.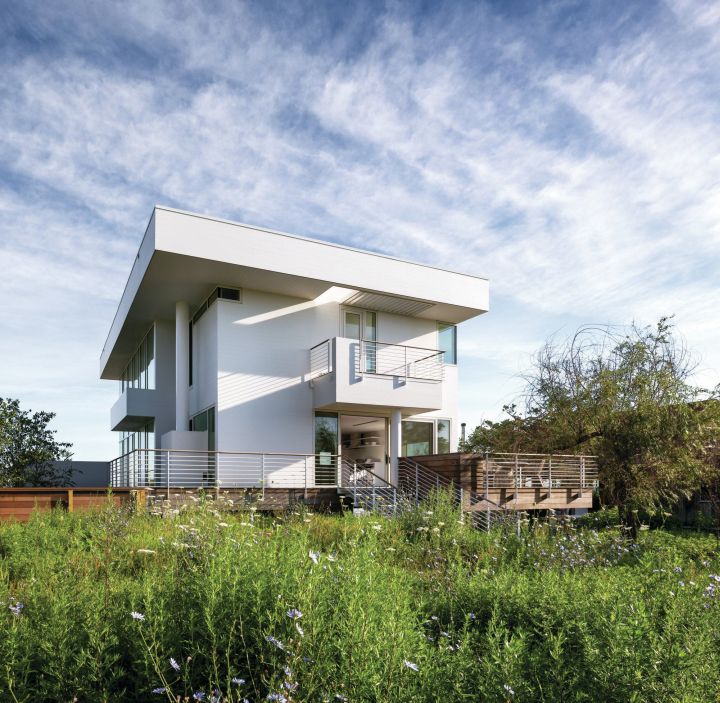 The house is located in a green area, and the entrance is a wooden walkway that also leads to the pool and guest house. From the outside, the house looks very open and inviting. Despite the cool modern cuts.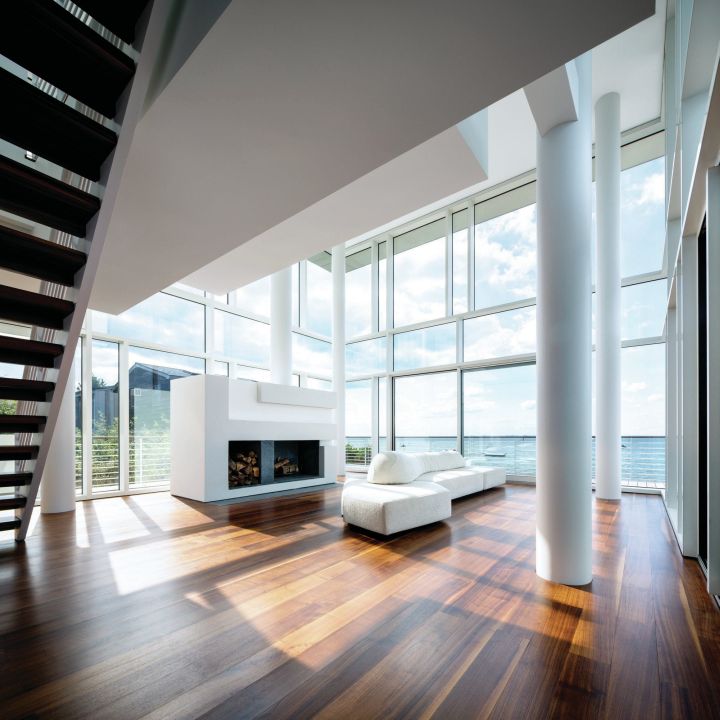 The living room is doubled in height, and with the surrounding glass wall, ensuring the temperature will be always in control. It won't be too hot during summer, and the winter's chilly wind won't hurt much. The stairs are leading to the second floor that consists of an office room and master bedroom.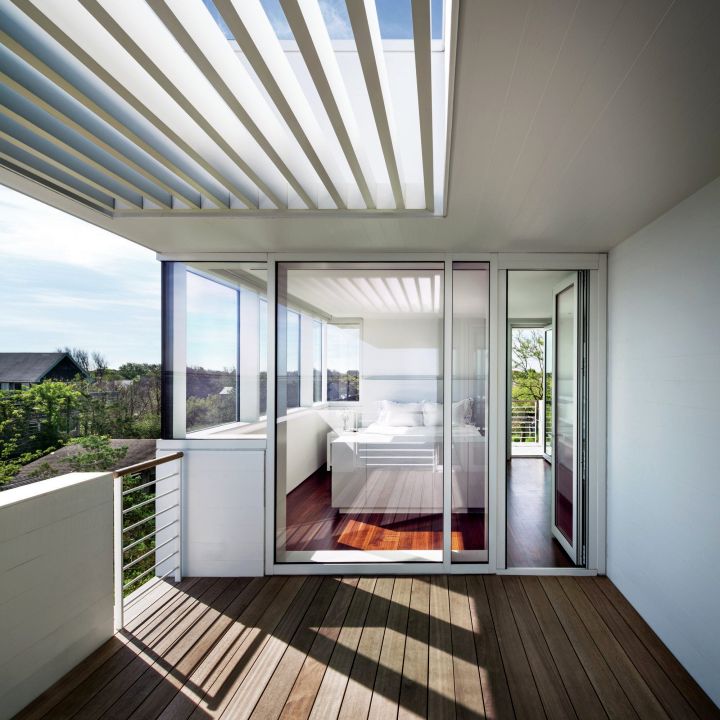 Even though almost all of the walls are windows, the architect still opened up the space and creating a balcony from the main bedroom. Any part of this house will provide you with the seaside view.






You Might Also Like