A Close Look at The Unique Style of America's Cup Building
Designed by UK based architect, David Chipperfield, The Veles e Vents or more known as America's Cup Building was a sensation back in 2006. The design was deemed revolutionary and modern. With a layered look and a bit slanted, this building in Valencia, Spain has become an icon in such short time.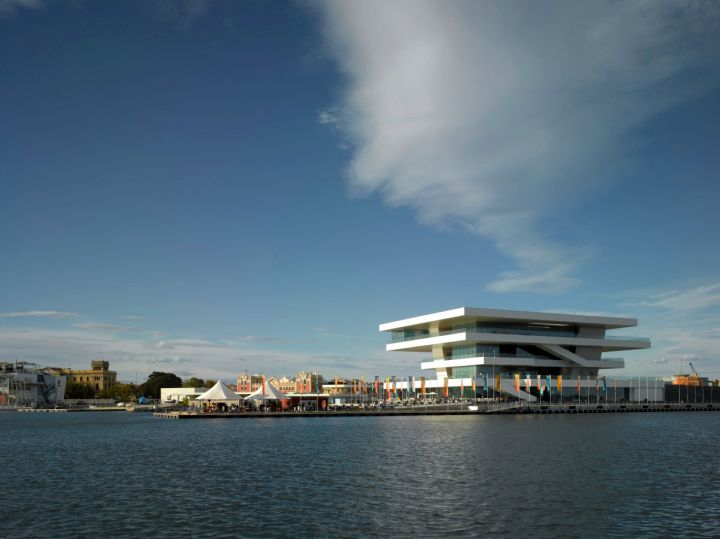 The building's name Veles e Vents is Spanish for Wind and Sail. But it's more known as the building that bears the same name with the yacht competition that commisioned it. This building was made to commiserate the first time America's Cup being held in Europe after more than 150 years.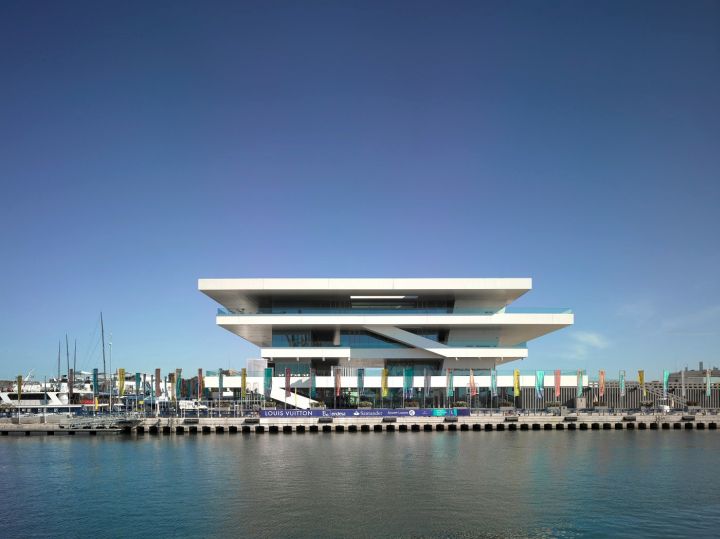 This building houses the teams and sponsors as well as working as a venue for the spectators to watch the yachting race. The overlapping stack design allows the viewers to have uninterrupted view on the sea. So they can watch the race from any height level without afraid of missing any action.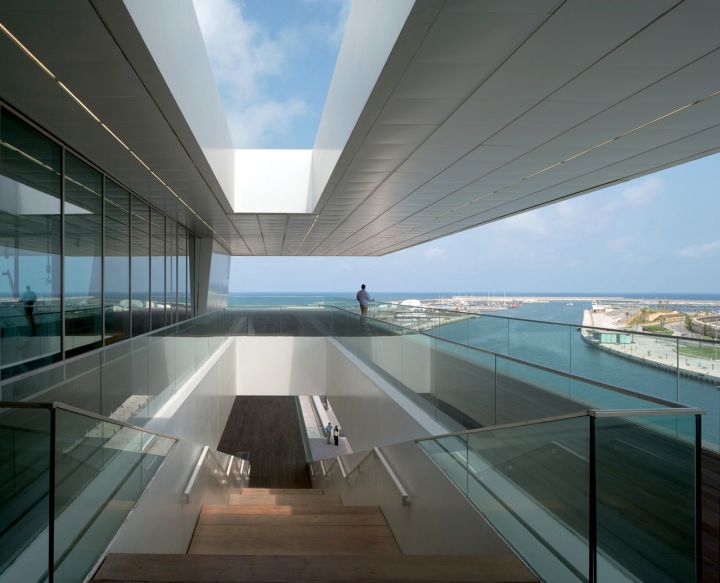 Doesn't matter which corner or level you choose. You'll still be able to see the whole sea. The first floor is open for public, but you'll need to be a VIP to access the next floor that have all the facilities like gym and a restaurant.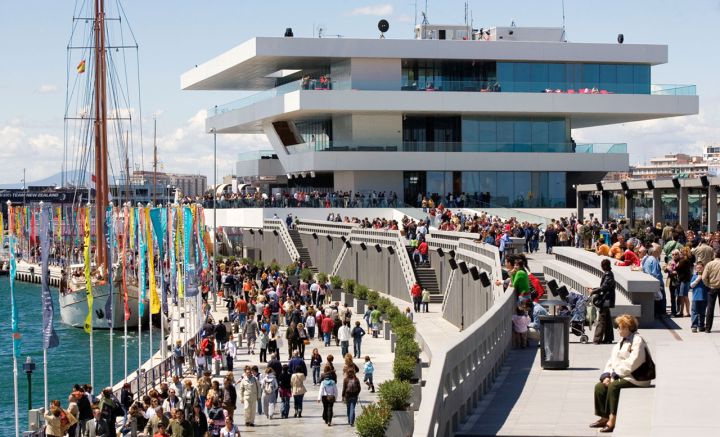 Even without the annual event, many people still come to enjoy the view from the park that connected to the building. Sides, the building itself is already a great attraction point.
Source: http://www.davidchipperfield.co.uk/project/americas_cup_building_veles_e_vents