18 Breathtaking Indoor Swimming Pools
There's nothing more glamorous than an indoor swimming pool. You can do exactly everything just like with normal outdoor pools, with extra perks. What more, you can use it whenever you want, regardless of the current weather.
Indoor Swimming Pool with Glamorous Ceiling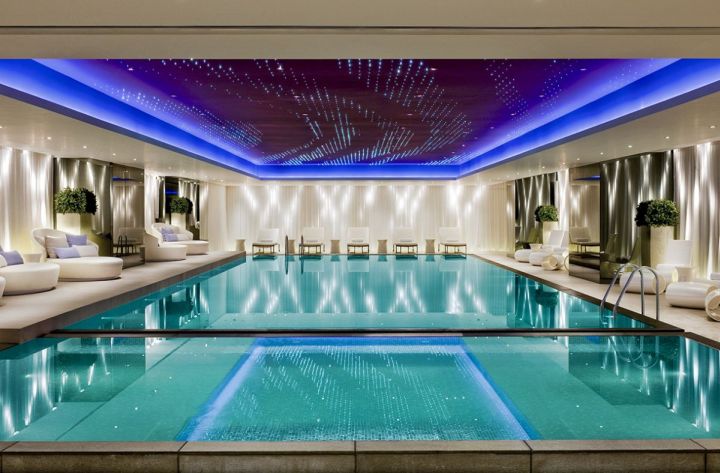 It's totally a mistake to think that indoor pool can't be as glamorous as having an outdoor pool. In terms of size, some indoor swimming pool can be even as big as the house itself. With beautiful ceiling and some plush sofas as extra seating area. This indoor pool exudes glamor in every way possible.
Indoor Swimming Pool Garden Theme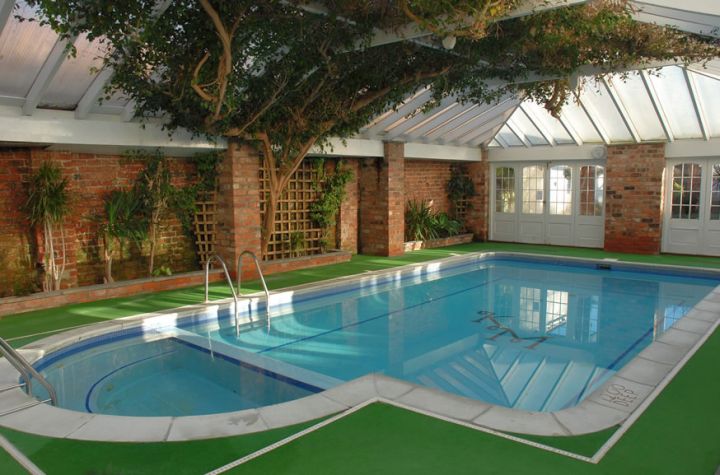 When it's not possible to bring the pool out, fake a garden inside then. This is a great idea for someone who wants to have both world experience. Indoor and outdoor swimming pool. How the tree creep up on the brick wall up to ceiling make it outdoorsy enough. Very smart. Now you can sit in your jacuzzi while enjoying the greenery without afraid of the rain.
Basement Indoor Swimming Pool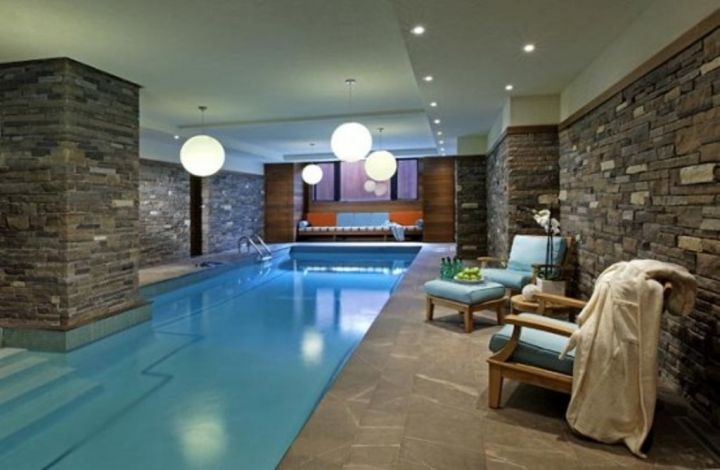 Having a small basement don't always have to be gloomy. Redo your basement to a small swimming pool. A simple lap pool should do. Just like in this picture. You can keep the stone walls to give it a rustic feeling. But all in all, this is a great hang out place with your friends.
Also Read: Pool with Spa Designs
Gallery for Indoor Swimming Pools















You Might Also Like