18 Appealing Skirted Vanity Stool Designs
Skirted vanity stool is simply elegant. With long floor sweeping skirt, and extra laces here and there. It's one of the must have furniture for a girl. Most vanity stool comes with the table. But you can also create your own.
Some vanity stool that comes with the table has the same upholstery, but if you're looking for something else, you're totally allowed to be creative with your vanity set. Maybe the table has the long skirt while the stool isn't. The sky is the limit for your imagination.
Blue with Colorful Legs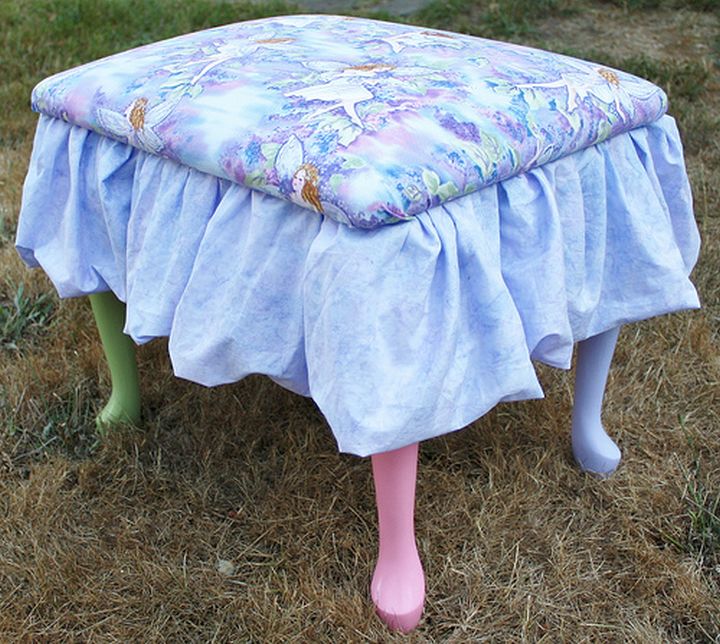 In a glance, it's just a short skirt vanity stool. But look closely and you'll see that the chair legs is in different colors. You can also change the upholstery to a plain one, that will make the legs more stand out. Also, if you're not confident with your sewing skill, get an already made slip on. That would do the trick just fine.
Heart Shaped Chair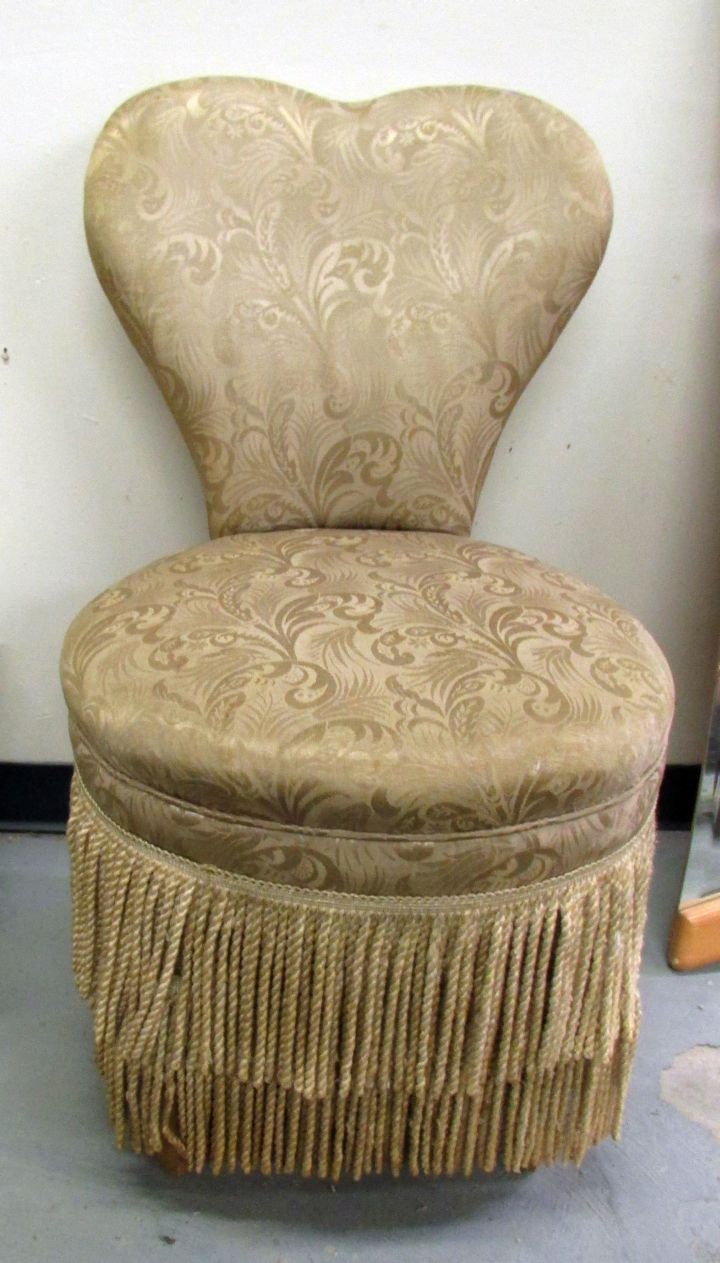 With tall back in heart shaped, this vanity stool is very pretty. And the fringe brings out the elegance and luxury that it already has.
Black Top Hat Fringe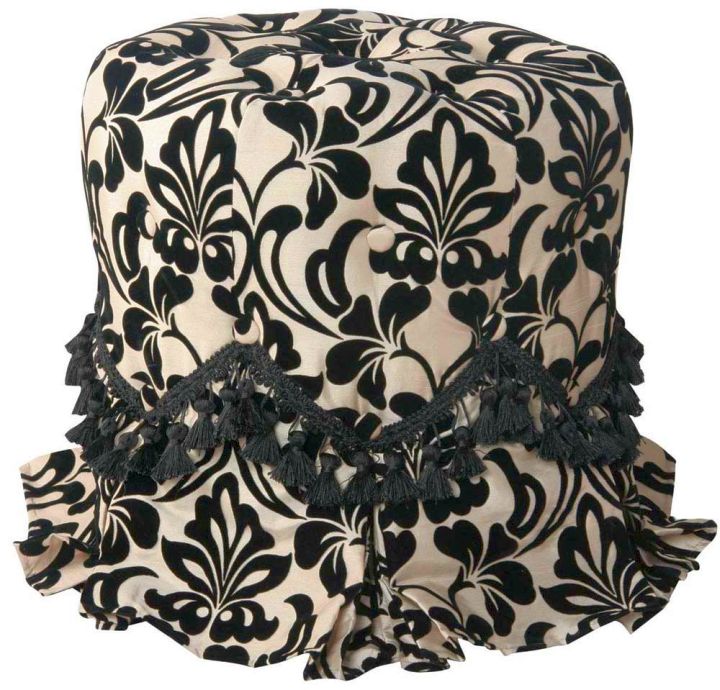 It sure looks like a top hat. Since it's already rich and flowing, it doesn't need the extra fringe. But somehow, it will look less like a cute hat without that fringe.
Also Read: Vanity Chairs with Skirt Design Ideas
Gallery for Skirted Vanity Stool Designs