19 Creative Shoe Cabinets Design Ideas for Small Space
Good outfit should be supported with matching shoes. This is why we believe that you must have various pairs of shoes at home. It is fun to collect many shoes as you can mix and match it with any of your clothes. Unfortunately, not all women have the chance to live in a big apartment or house. A small living space can be a problem for women, especially in storing their shoes. But don't worry. We'd like to give you some ideas regarding this matter.
Indeed, you can dig for shoe cabinets design ideas from the existing furniture or things you own. The simplest idea is storing the shoe inside its boxes and then placing it under the bed. In case you don't keep the shoe boxes anymore, you can employ wine boxes. The second idea is placing the shoes on the stairs. Put a pair of shoes on a level of stairs. This can be used as a décor for the stairs too. In case you have an ottoman at home, you can store the shoes inside it too. Your bookshelf is another place to keep the shoes. Of course, you shouldn't put it there if it is full with books. Arrange your colorful heels between two groups of books or on the horizontal books group.
Also Read: Neat bookshelf decorating ideas
The next shoe cabinets design ideas will be related to crafting. It is really easy to be done. Create shoes rack from unused PVC pipe. If there is any unused ladder, you can paint it and then place it in your apartment. Hang your shoes there. It acts as place for storing shoes and also decoration for the room. You can also hang molding your beloved shoes on the wall or on the ceiling of your closet. Install coat rack behind the door and hang your shoes there.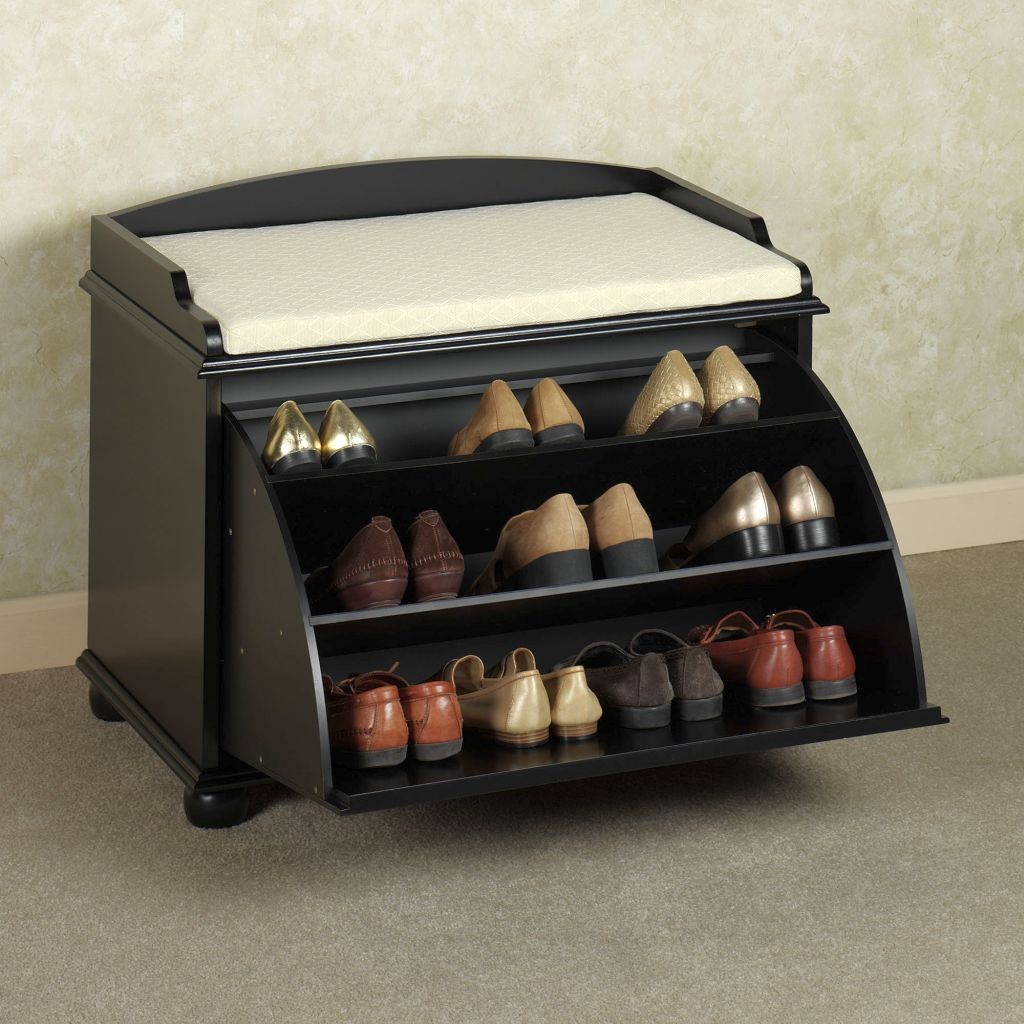 You can also buy some shoe organizers to arrange all of your heels, sandals, and shoes. The organizers can be placed behind the door or inside the closet. Another alternative is buying the shoe wheel. This one is suitable to be placed inside the closet. It makes you easier to find the shoes too.
Also Read: Contemporary wine cabinets
Gallery for Shoe Cabinets Design Ideas