17 Dinosaur Themed Bedroom Ideas for Kids
Dinosaurs can be a fun theme for kids bedroom. There are many ways to present the prehistoric animals. Whether by using caricatures, or wall decals that look so real.
Another thing to remember is to stay open on any ideas that available to you. Any idea can turn out to be stellar even though you started to doubt it. Make use of things you didn't think before like silhouette or playing with colors. Dinosaurs don't have to appear in earth tones like the way they mostly portrayed. Have fun with blue and yellow and many other colors.
Silhouette in Orange and Blue Bed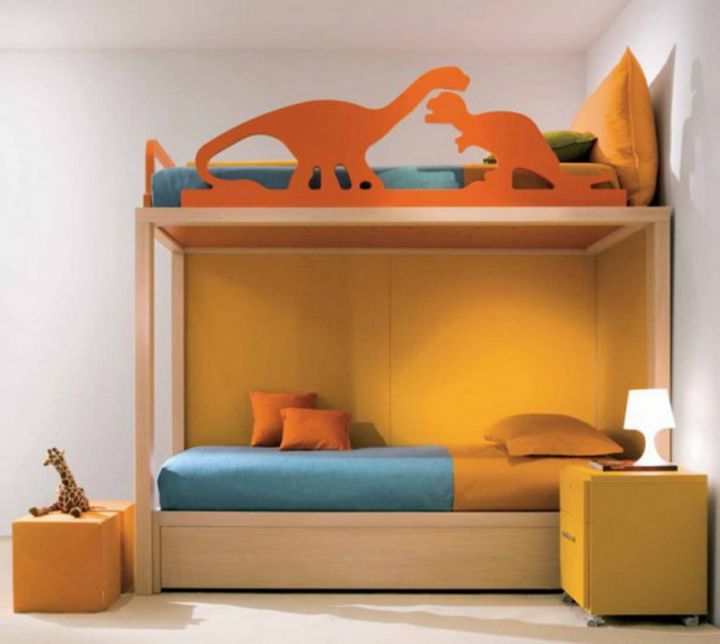 Minimum decoration but the theme is right there. The color is bright and playful. It fits for kids of any age. Even the twins are going to love the simplicity.
Stuffed Animal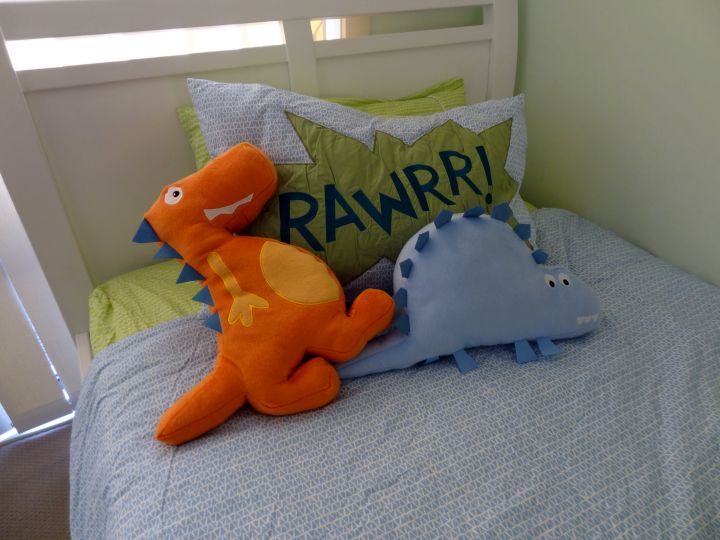 Once again, you don't have to showcase the theme through wall decoration or shelves lined with anything related to dinosaurs. These dolls are enough to say that the room has dinosaurs as theme.
Sketches on the Wall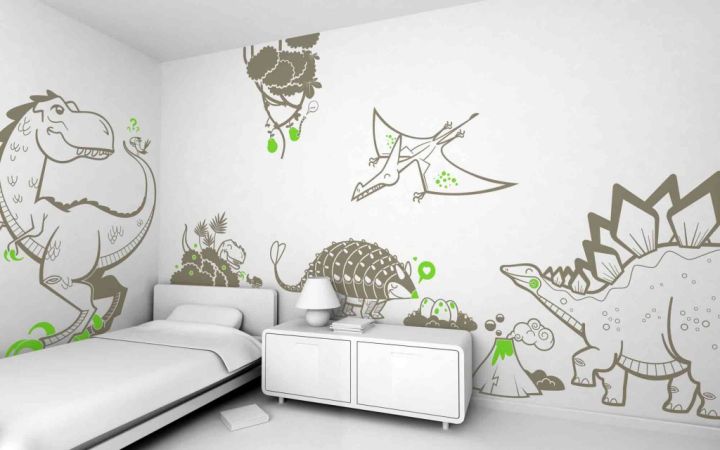 Minimalist and modern. The dinosaurs appear as sketches in three color tones on the wall. Clean, sleek, but still cute at the same time. More mature kids might like this more. But the younger ones will love the idea having funny dinosaurs around them.
Also Read: Dinosaur Wallpaper Mural Designs for Kids Rooms
Gallery for Dinosaur Themed Bedroom Ideas














You Might Also Like