17 Cool And Stylish Bunk Beds
What's the first thing on your mind when you hear the phrase bunk beds? Minimum wood work design for function only, stacking two single beds to save some space? My friend, that kind of bunk bed is history. Right now, they have come in various colors and design that make them even more stylish.
They are space savvy and you can have lots of going on with the top or bottom bunk. You can skew one of them to the other way, or install a storage area somewhere. The possibility is endless.
Built In Bunk Beds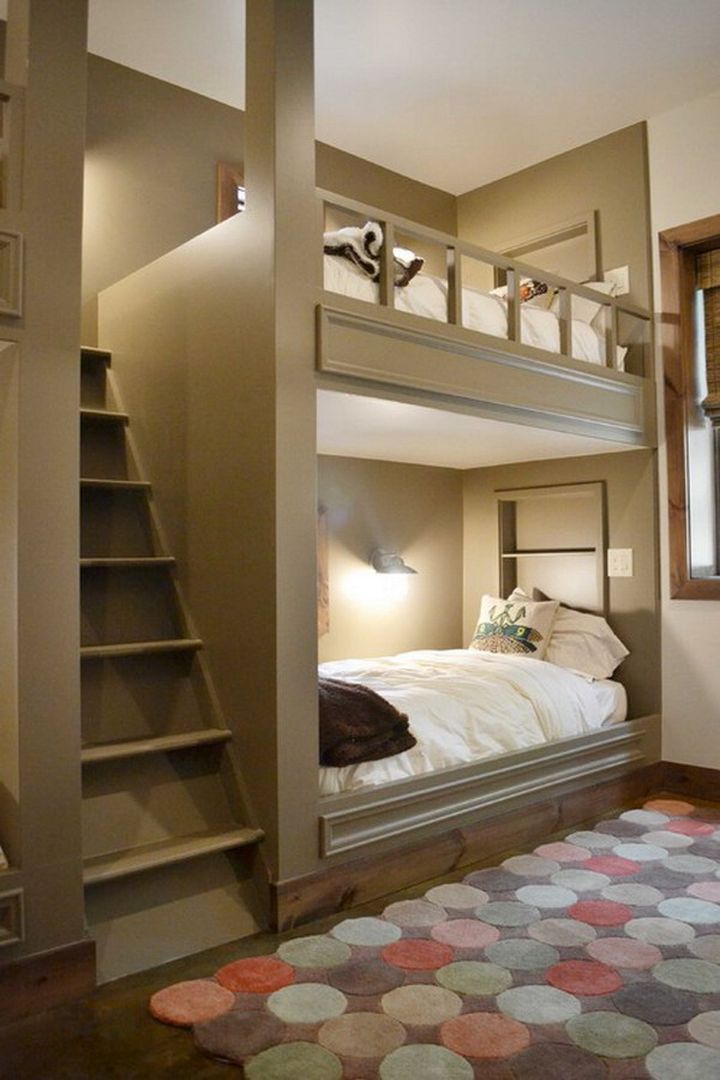 Isn't it just smart? When there's not enough room for the conventional bunk beds, just built one that merge into the wall. This stylish bunk beds look like they're part of the whole room and not a separate furniture.
Bunk Beds With Common Area on Top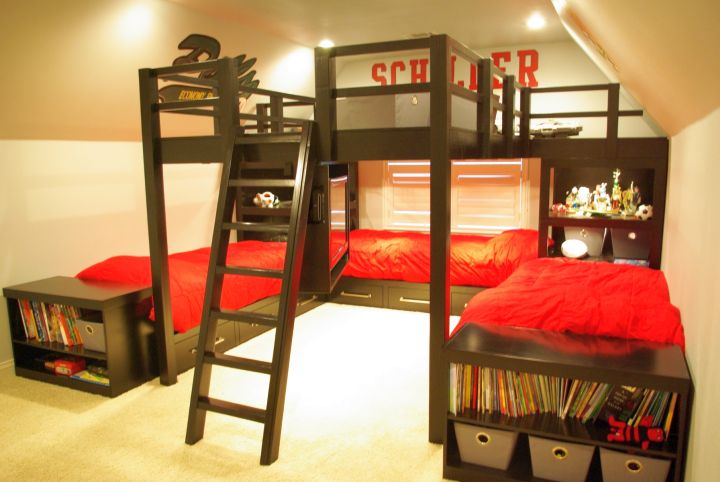 Remove the top bunk and create one large common space for people to use. They can play there or invite some friends for a sleep over and there will be enough room for everyone. It's a teen favorite.
Minimalist Modern Bunk Beds with Industrial Design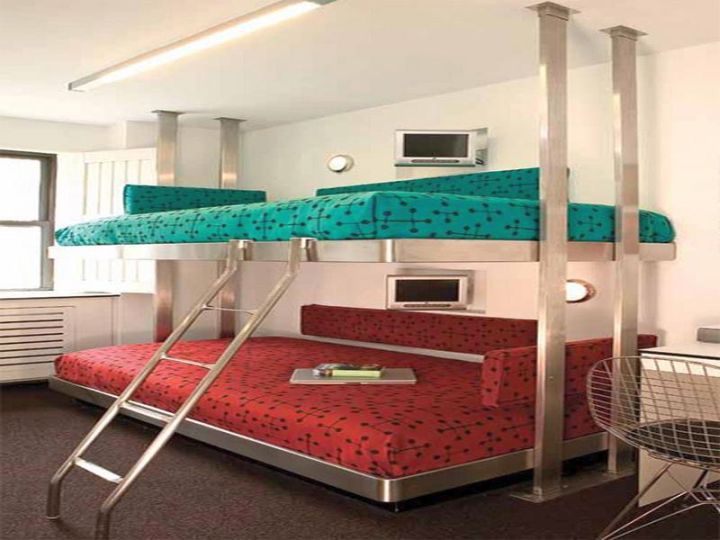 This time it's a modern, sleek, and trendy design for a bunk beds. Both are attached to the walls by their steel frame. I won't be surprised if some college dorms have changed their beds into something like this.
Also Read: Adult Loft Beds with Stairs
Gallery for Stylish Bunk Beds