18 Easy But Cool Pendant Lamp DIY Ideas
Pendant lamp, we sure love them. The possibility to have fun with them is endless. You can go futuristic and modern with a unique pendant lamp from pipes or go very classy and conventional with the classic globe style.
Having a DIY pendant lamp hanging can bring a different kind of satisfaction to us. It's a good way to show off our secret craftsmanship skill. Don't be afraid that it'll be too difficult to do. Just look at some pictures we have below, as they are good for beginners
Trash can or old bucket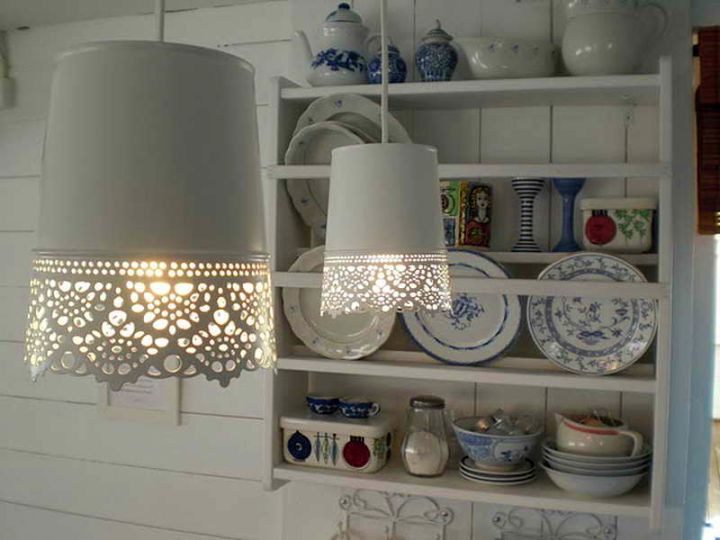 Very easy DIY lamp. You can use a trash can, as there are some pretty girly room trash can designs with lace trimmings and such. You can also use an old bucket and put the lace accent yourself.
With old Decanters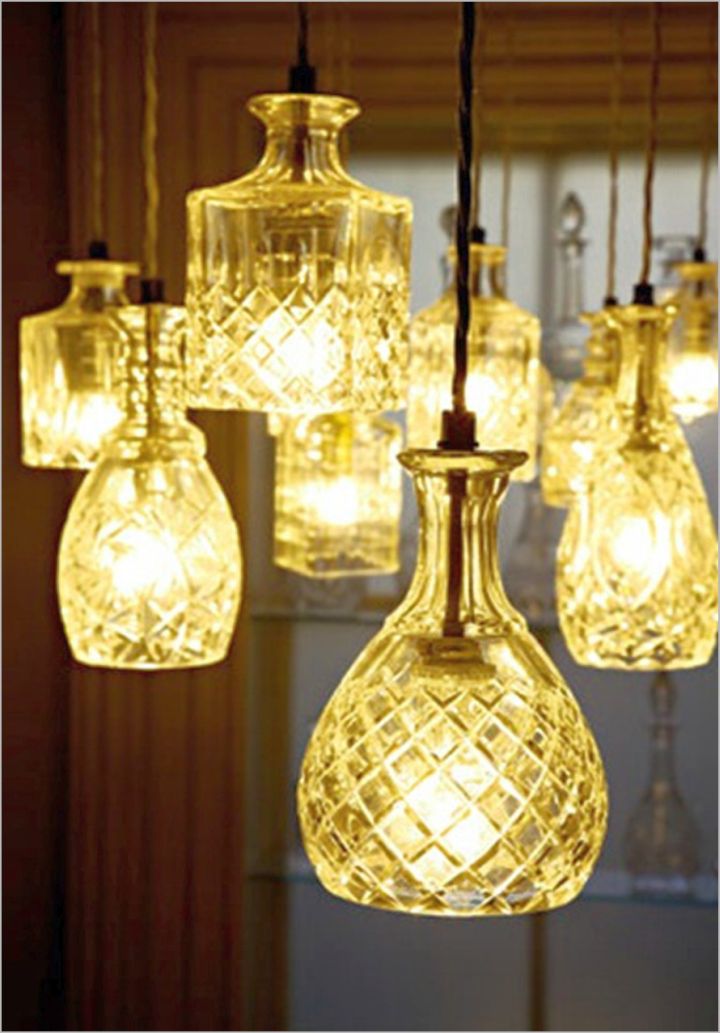 Sometimes we noticed that we have old decanters that no longer complete, only one or two remaining from the complete set. It's obviously a shame to throw them out, so why don't use it for your pendant lamp. Who said Mason jars are the only versatile kitchen item.
Simple Stringy

If you're unsure or even think that you have zero craftsmanship. Use this idea. Just loose wrap some colorful strings and it's already look crafty and cute enough.
Also Read: DIY Pendant Lighting Ideas
Gallery for Pendant Lamp DIY ideas















You Might Also Like