17 Modern Minimalist Living Room Ideas
Minimalist design seems to be something inevitable these days. People want something that won't cluttered around their space much, but also functional at the same time. Both functionality and aesthetic design is the actual drive to have minimalist design.
This design relies on clean cut that incorporated well into the room. Using a minimum number of furniture is another key point. While this design suits best for small rooms, but it doesn't mean wider space can't use it too. But you need to be careful so the room won't look vacant.
Classy in White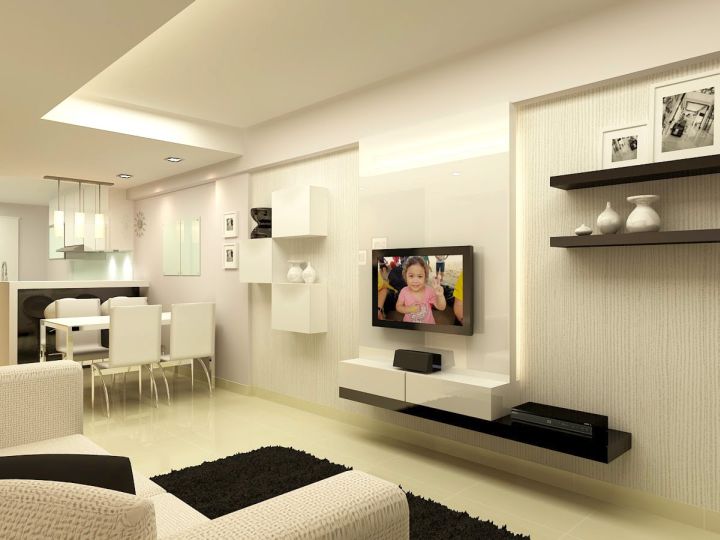 When it comes to minimalist style, people always go with black and white for their primary palette. It's okay though, if you arrange it well like this living room. It mainly ha white and only splash of black here and there. And that's why it works.
Wooden Floor and Modular Sofa
Using modular sofa and modern coffee table, with a few retro chair make this room comes alive. The color tone is even between white, black, and wooden tone. You can copy this idea for a bigger room using L-shaped sofa or a mah jong sofa.
Simply Gorgeous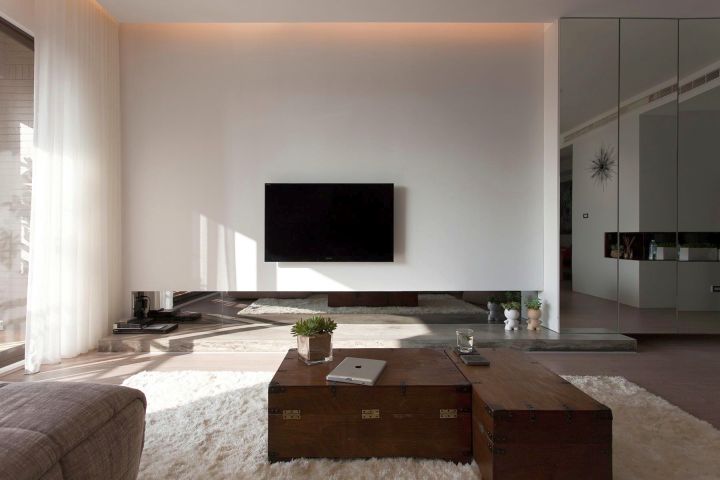 No wall shelf, no problem. Use the trunk coffee table also works for storage. Easy breezy. The mirrored wall panel make the whole difference though.
Also Read: Small Sitting Room Ideas
Gallery for Modern Minimalist Living Room Ideas














You Might Also Like