Industrial Themed Loft by Boris Lvovsky – St. Petersburg, Russia
Whoever thinks that total industrial style for a loft means it'll be dreary, gloomy, and worse, uninhabitable. Then they should look for this loft project done by Boris Lvovsky in St. Petersburg, Russia.
He uses a lot of geometrical patterns and various materials on this loft. Concrete, wood, and even a small used container that converted into pantry.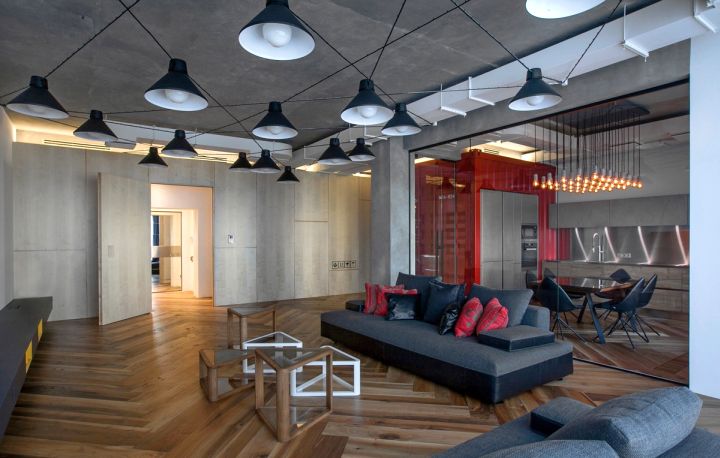 So many great things about this living room. From the chevron style on arranging the wood floor panel, as this helps the room appears even bigger. The furniture choice is great. Grey and black sofa with red cushions, unique track lighting set, and the triangles coffee table that you can arrange into various shape.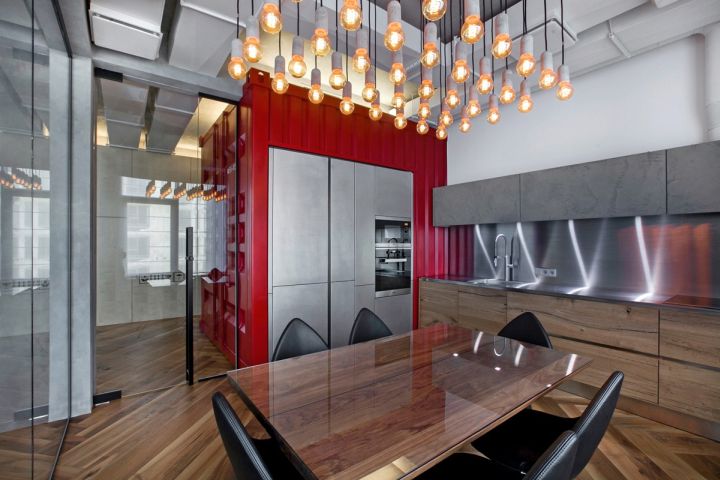 Lighting is one of the things that Boris decided to have fun with for this project. You already seen the unique track lighting set for the living room. And he creates another one for the dining and kitchen area. The lamp set hangs low enough to illuminate the glass covered dining table.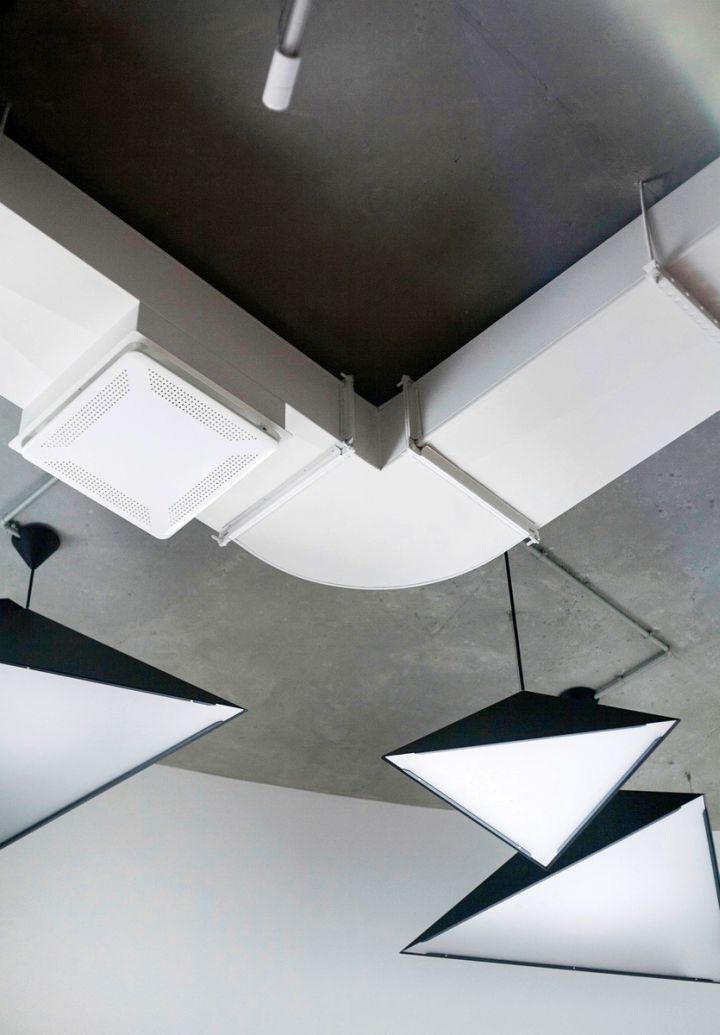 We all familiar with the exposed beams ceiling. And this exposed air ducts is a play on that. While it's true that you can create a fake exposed beams, but to stay true to the industrial theme. Air duct it is.















You Might Also Like