17 Awesome Dinosaur Wallpaper Mural Designs For Your Kids Rooms
Dinosaurs for wall mural isn't exactly a new idea. The movie Jurassic Park along set the trend since more than two decades ago. Followed by some other dinosaur-related movies and TV shows, people start to be more open about their interest in the giant lizard species.
So many designs to choose from. You can go more adult like and pic a beautifully rendered dinosaur painting, or pick some cute dinosaur in multicolor for kids room. Anyhow, they may not exist now, but dinosaur can be a family favorite.
Awesome T-rex Head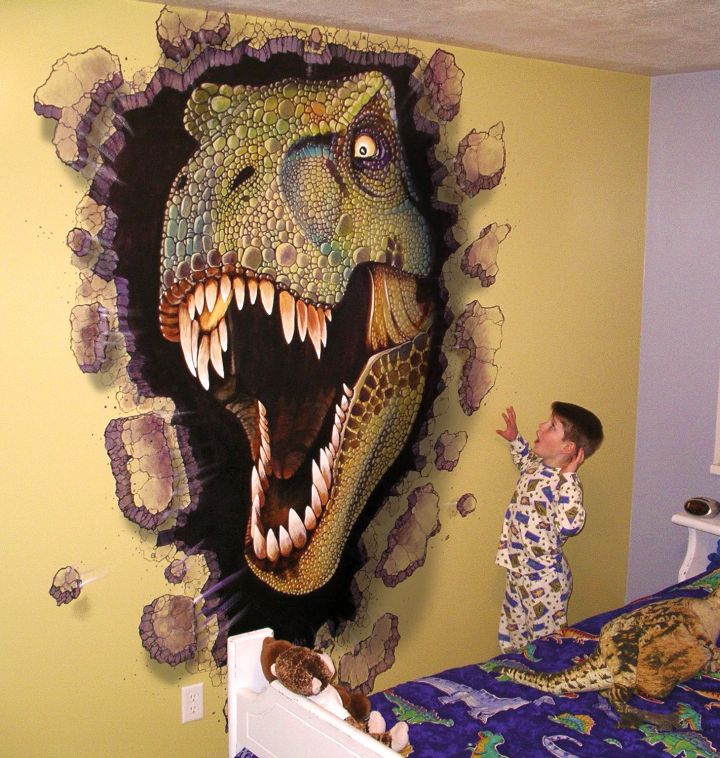 It does look like a T-rex attack the house and ruin the wall. The mural looks so believable. It doesn't need another ornament.
Cute Dinosaurs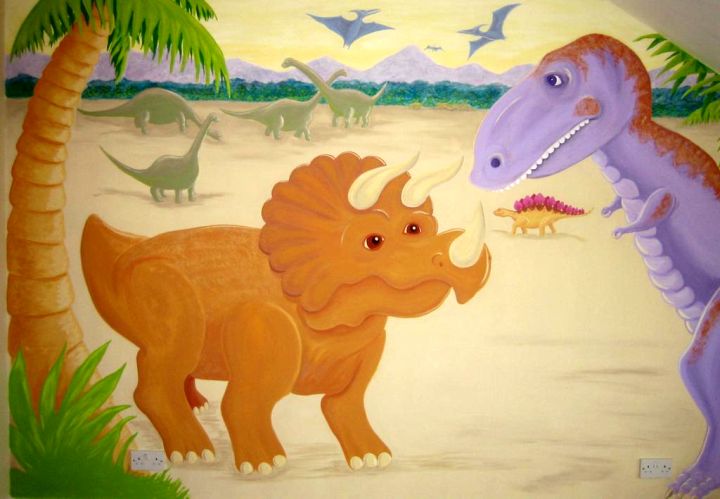 Chubby, cute, and come in pastel colors. These dinosaurs make you want to cuddle them instead of running away from them. It's okay though, cause you're safe in your room.
Awesome 3D Mural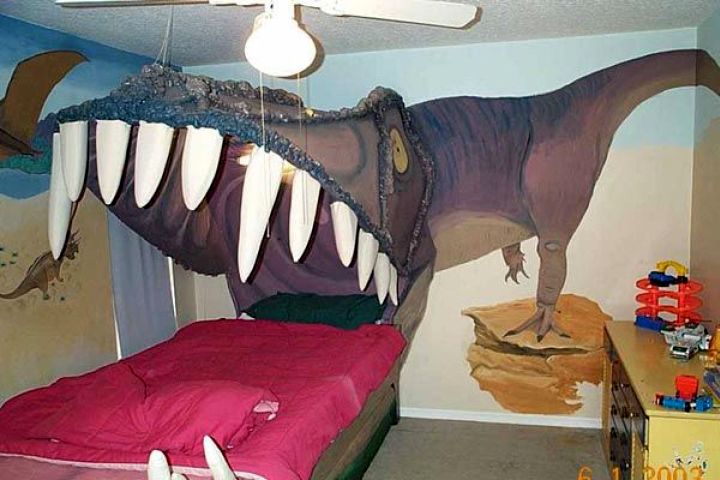 Previously we have this believable T-rex head mural. Now we have a bed inside a T-rex mouth. How the canopy bed and the painting met and incorporated into one is smart and well thought. Maybe some people will find this design kind of traumatizing, but it's obviously cool to have a room like this.
Gallery for Dinosaur Wallpaper Mural Designs














You Might Also Like