18 Classy Gothic Bedroom Ideas That Scare The Pants Off You
Gothic always associated with darkness or some kind of devilish idea. While in fact, Gothic style itself comes from post medieval era that relies on heavy and detailed ornaments. In terms of interior decoration, people often misuse the term Gothic for something dark or creepy.
Another misconception is that you need a lot of heavy and dark color to decorate your bedroom with Gothic style. That is so wrong. You can use bright colors like cream and champagne and you will still get a Gothic look. The key point is on looking majestic, whether in simplicity, or with heavy decoration.
With a Dash of Romance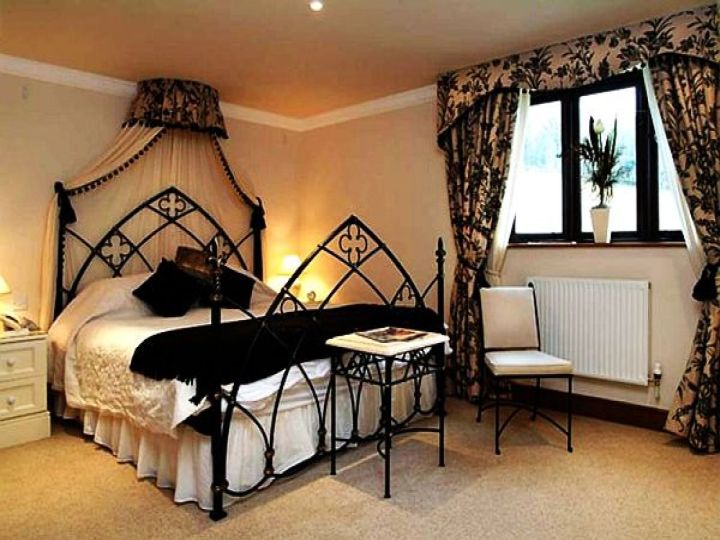 In case you're wondering how come this is a Gothic. Pay attention on the wrought iron pattern. Gothic style mostly includes some biblical references, just like in churches and cathedrals.
Pointy Canopy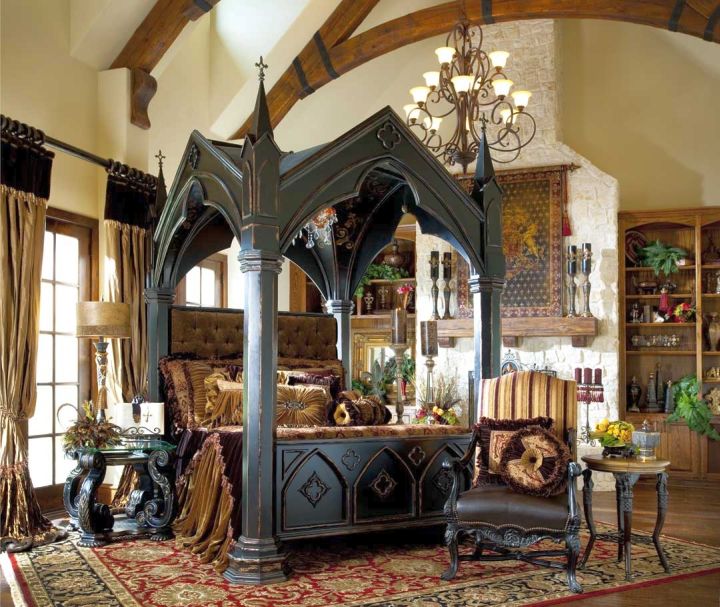 Very gorgeous, isn't it? It's majestic, with pointy tops, and biblical patterns. Luxurious and glamorous while still looking graceful. Again, another example on how Gothic style doesn't have to be dark and gloomy.
Minimalist Gothic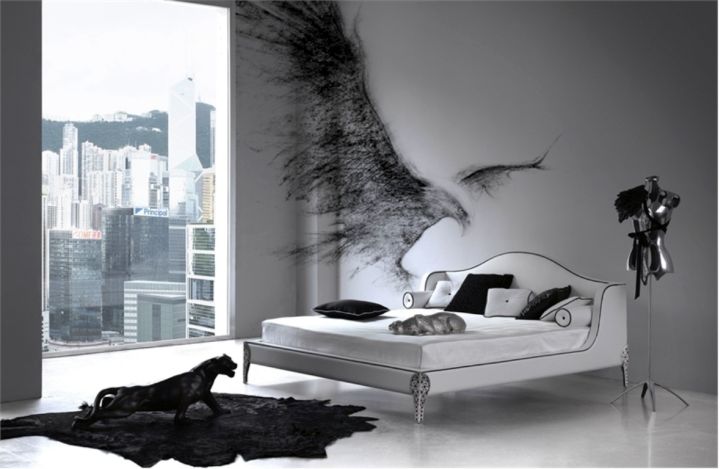 You may wonder, it's not pointy, lavish, or have some biblical pattern. But this is simply a more modern interpretation on Gothic style. Maybe a bit extreme to some. But despite the stark whiteness, we could see how the black is more dominating in this room.
Also Read: Modern Black Bathroom Ideas
Gallery for Gothic Bedroom Ideas















You Might Also Like