18 Stylish Wood Staircase Designs for Rustic Interior Decoration
Wood is one of the most used material for building a house. And when it comes to staircase, people often prefer wood than building a fixed stairs from concrete or even play with glass staircase.
Somehow, wood staircase can really go both ways. You can have it in the most outrageously bold modern design, but with simple railing and spindles it also looks very fine and at home. Most people prefer to have the wood color and texture emphasized.
Spiral Wood Staircase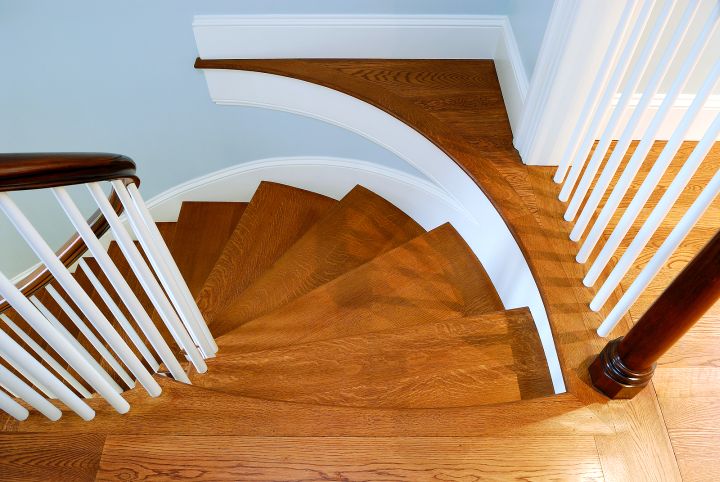 This moon shape comes from a spiral staircase. Spiral is mostly chosen when there's not much space. But that doesn't always be the case. Anyhow, as you can see, the staircase is opened up like a beautiful fan, and it's in the same color as the floor panel.
Also Read: Contemporary Wooden Stairs Designs
Glass, Wood, and Steel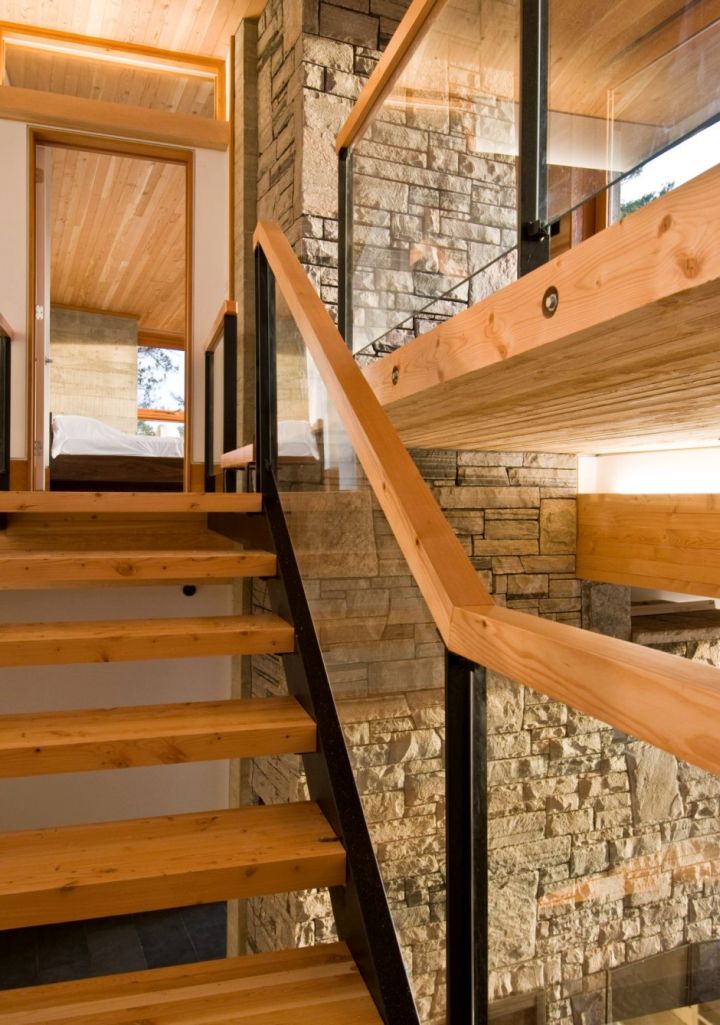 If you want to have a more modern touch. You can always combine wood with other elements. In this picture, you can see how a wood staircase works well with the black steel railing that also hold the glass panels.
Floating Staircase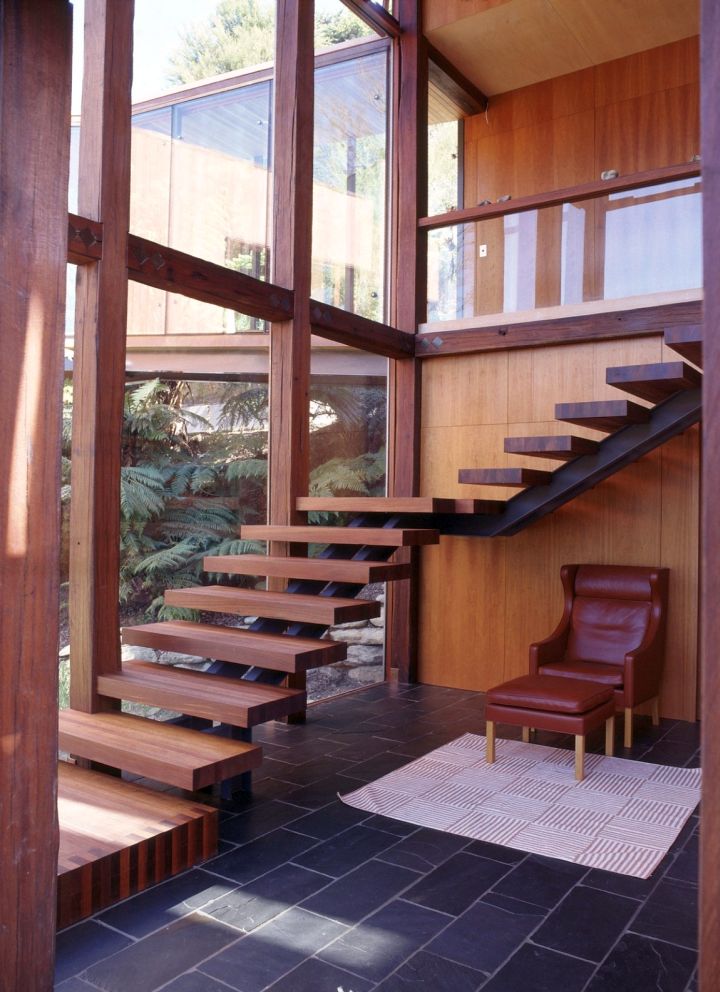 A more modern approach to the staircase. The term floating comes from the image given. It's as if the staircase is just float in midair due to the no or minimum support apparent behind it.
Also Read: Attractive Wooden Staircase Designs
Gallery for Wood Staircase Designs