18 Funky Bedroom Ideas That Perfectly Fit Young Teenagers
To put it simply, funky can be taken as unique. Something unusual, not ordinary, while not exactly quirky or freak. Having a funky bedroom means you're playing with the ideas without pushing the envelope.
The idea to be funky is really simple. Just one thing that make your bedroom stands out. It can be a wall decoration, or a chandelier, or simply a theme.
Rock Themed Loft Bedroom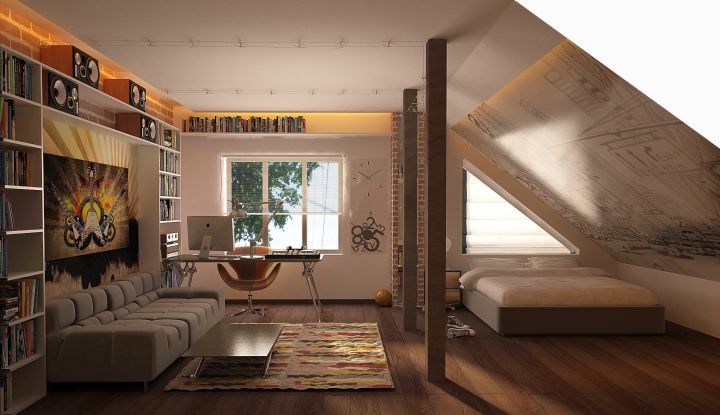 Being in the loft, with sliding ceiling is already unique. The owner decided to keep the brick walls and add a rock theme by having speakers and wall mural on the built in book shelf. It's clean and funky at the same time.
Also Read: Cool Bedroom Design Ideas for Teenage Guys
Funky Bunk Beds and Partition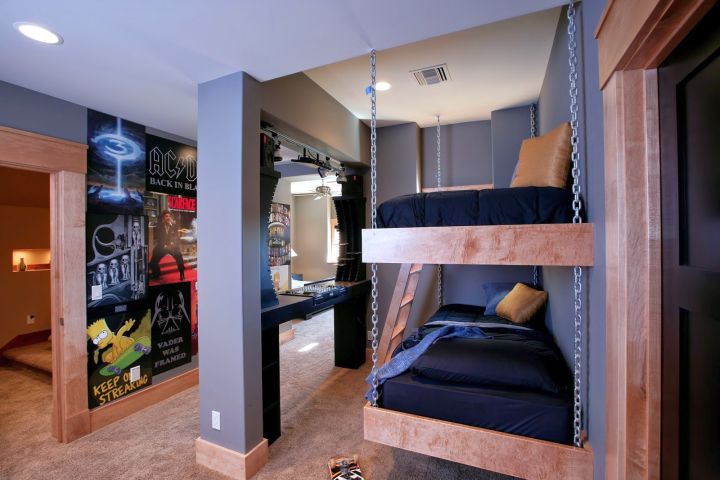 You may have noticed the posters. From rock bands to Bart Simpson and Darth Vader. Anyhow, the hanging bunk beds and the unique partition is what make this room unique. The partition makes this room opened up while keeping some privacy.
Horns Hanging Lamp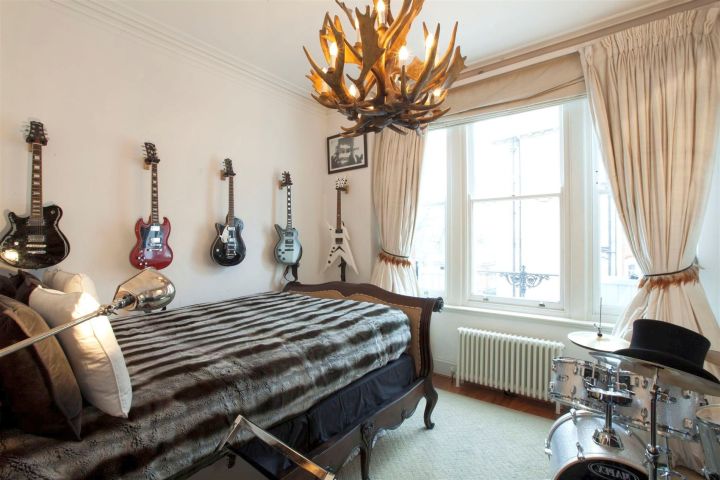 The guitars as wall decoration is already impressive enough for this small room. The bedding choice and overall color also shout masculinity. But it's the unique hanging lamps that looks like made from deer horns that make this room have the funky look.
Gallery for Funky Bedroom Ideas














You Might Also Like