18 Joyous Paint Color Ideas for Boys Rooms
Painting or repainting a boy's room can be quite daunting. In one hand you want to try some new idea instead of following the outdated "pink is for girls blue is for boys" rule.  But at the same time you don't want to go too crazy with the whole paint idea.
Well, there are many ways to play with boys room's paint. You can make it more adult like and use the same color scheme with your other rooms, but add some twists like a wall decal or murals. For younger boys you can also go
Industrial Grey Wall and Patterned Rug for Tweens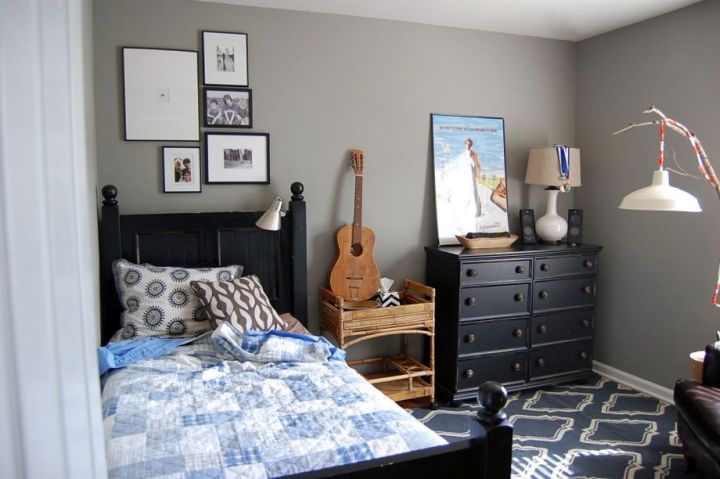 Tweens normally won't do just like what you tell them to do. So respect their decision by painting the wall in industrial grey. To avoid the gloomy look, brighten the room with blue bedding and patterned rug.
White with Chalkboard Panel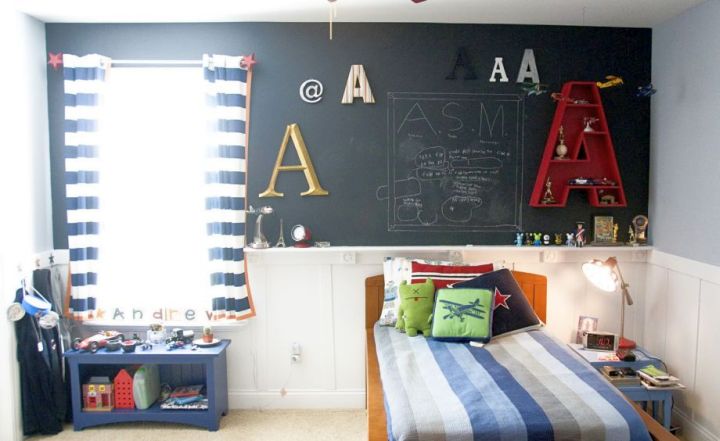 It's a smart idea, using chalkboard to replace half of the wall. You can use various color of chalkboard based on your own liking, and at the same time your boy can be more creative. Double win.
In Red and Bright Orange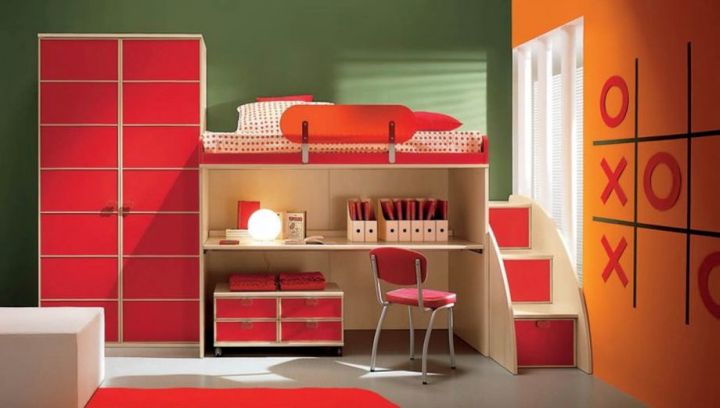 Yes, you see it right. Actually, both color is a unisex color, meaning it works both ways. Of course, for a boy's room, you need to add some more boyish element. Like in this picture, a tic tac toe decal.
Also Read: Boys Blue Room Design Ideas
Gallery for Paint Color Ideas for Boys Rooms















You Might Also Like