19 Great Room Furniture Layouts and Arrangement Inspiration
We have talked about furniture arrangement before. Now it's time to get bigger and go with layout. Okay, some of you might wondering what's the difference between layout and arrangement. Here's the thing, layout means you also consider other adjoining rooms. So it's not just all about the room you're working on.
Mostly a great room layout can be done through simplicity. By having enough space between the rooms, knowing when to have the partition or not. That surely will help a lot on furniture arrangement later.
Rich Kid Living Room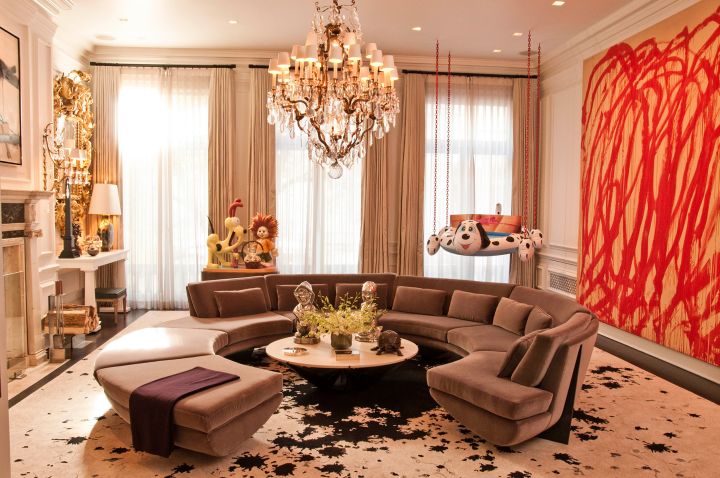 The modular sofa is O shaped, like a donut, this compliments the round coffee table. But other important item here is the dalmatian baby swing bed. It's placed in the corner where the mother can check her baby while she's catering her guests.
In-ground Living Room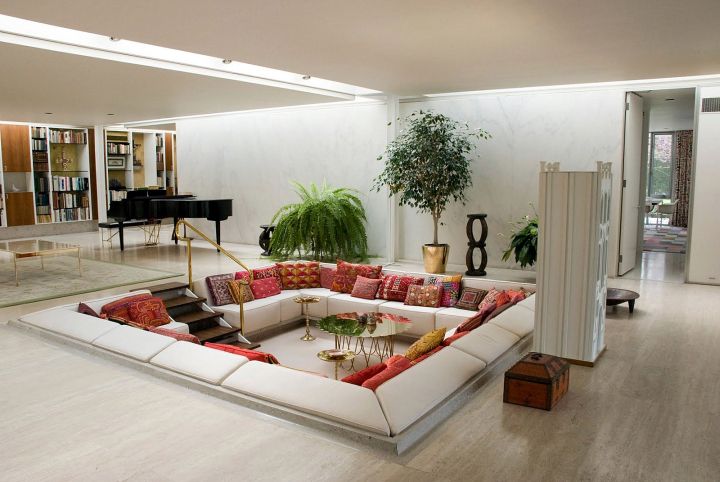 Having a separate living room like this is the same with saying that the space will always be for living room. Even though years later, the grand piano won't be there and replaced with something else.
Small House Layout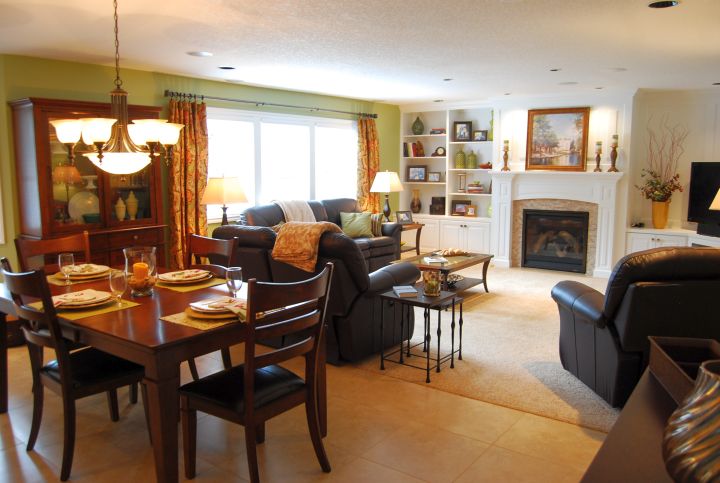 The partition is done by the carpet. As you can see, the living room is just as big as the carpet, while the tiled area is already dining room. This layout makes the whole house looks bigger as the rug and tile have similar shade.
Also Read: Modern Interior Living Room Arrangement Ideas
Gallery for Great Room Furniture Layouts Inspiration