17 Appealing Bedroom Basement Ideas for Guest Room
Having a space in the basement can be quite a task. Especially since it's barely enough for a bedroom. Which mean using it as laundry or game room will be totally impossible. However, it's not like bedroom basement is either ghostly or simply too bad to be a decent bedroom like its counterpart upstairs.
Here are some basement bedroom ideas to show you our point on how a basement bedroom can be just as good as, or maybe even better than, the bedrooms upstairs
Sunny Sunshine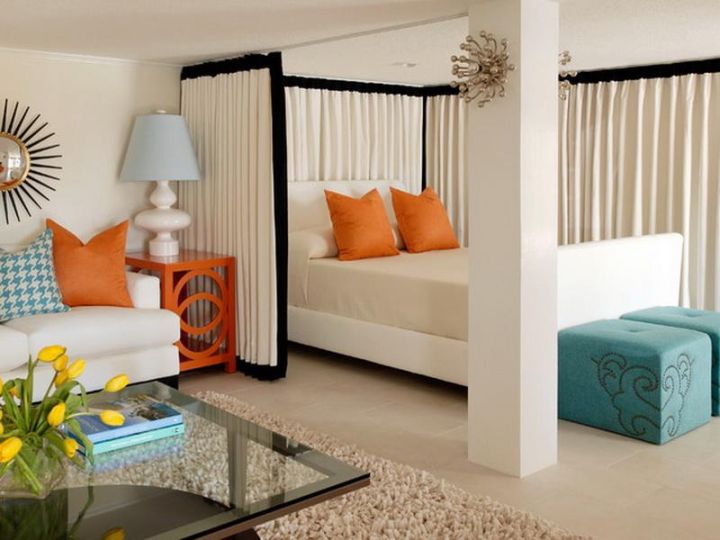 Put more sunshine into the basement by having a bone white and cream color combo for the bed. Use curtain partition to separate the bed with small lounge next to it. Having the partition actually helps enlarge the space on our eyes.
Cozy Minimalist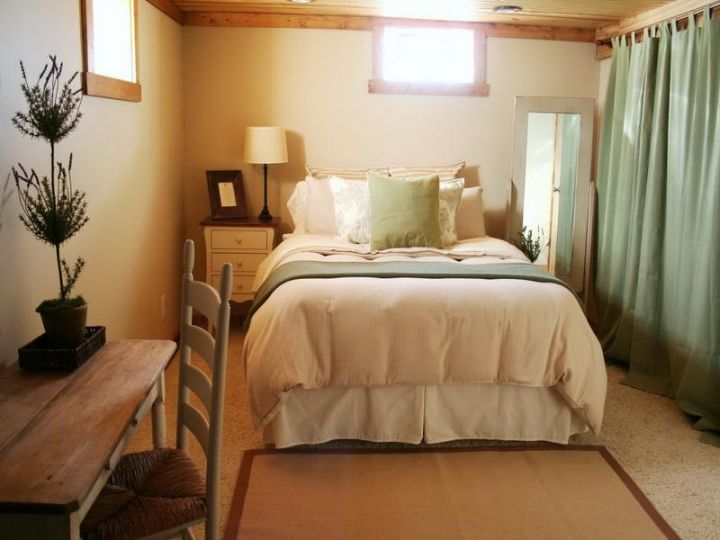 Not enough space? No problem. The trick is to use curtains instead of normal door for partition. The pastel color combination also works really well here and matched perfectly with the rustic wooden ceiling and desk.
Basement Bedroom for Teenage Girls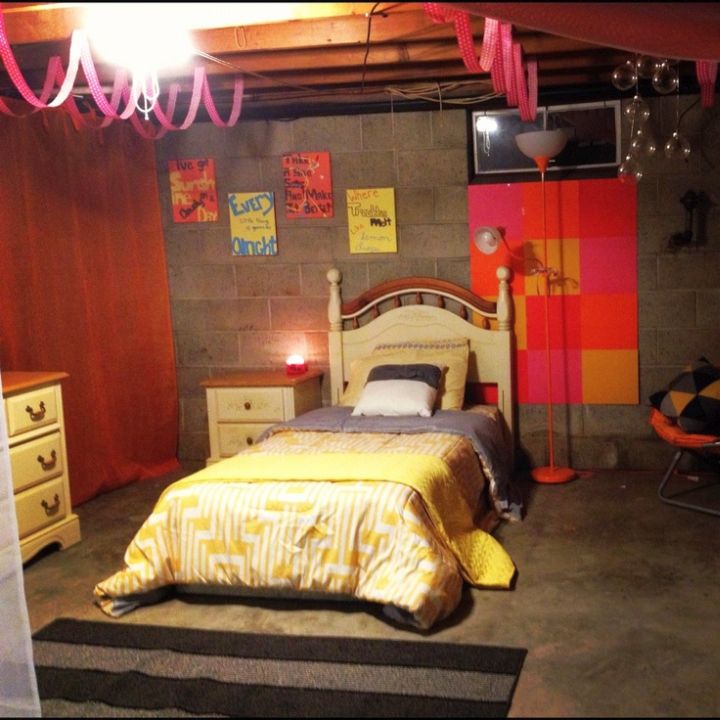 No repainting needed. Just a ribbon wave that you put on your ceiling, and some unique lamps. And you're done. Instead of painting the whole wall, see how the owner use hot pink panel on the wall and red curtain as accent.
Also Read: Lighting Room Ideas for Basement
Gallery for Bedroom Basement Ideas