Remodeling 1912 Craftsman House from Portland, Oregon
Craftsman House is a moniker for small cottages or bungalows that pays more attention on details. Though it's not exactly striking or flashy like Colonial or Tudor houses. Many people love the simplicity and humble look of this style.
When someone bought a craftsman house, they would instantly fall in love with it and want to revive it to show it off to the world. Just like Sharon from Portland, Oregon. She contacted Craftsman Design & Renovation (http://www.craftsmandesign.com/) to work the renovation on her 1912 Craftsman house.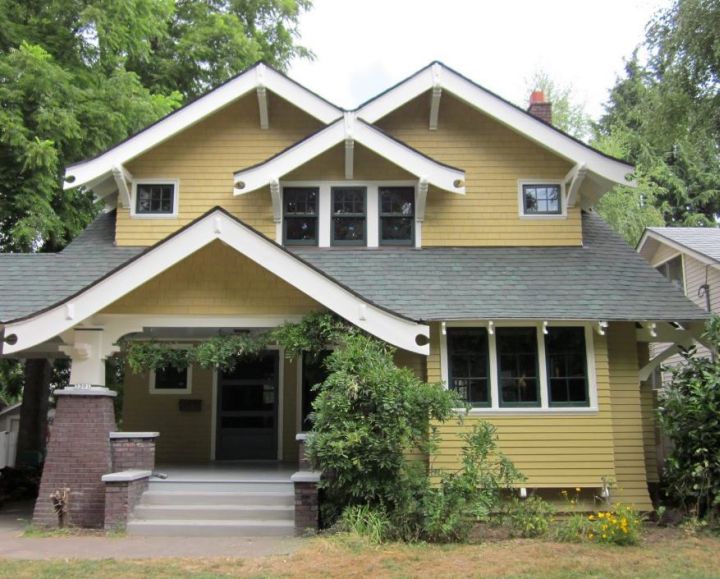 A yellow house isn't a new thing. Everybody must have heard of The Sunny Colonial house that featured in the 1910 Sherwin-Williams Home Catalogue. And using this color for a craftsman house pushes the envelop.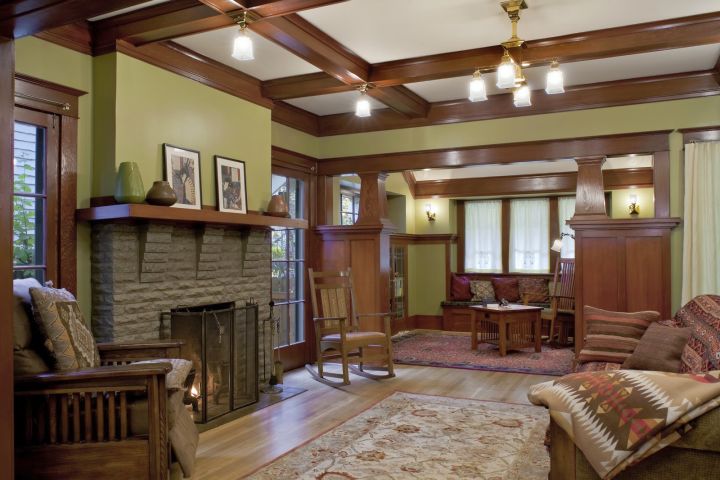 The main point on a craftsman house is the beautiful handiwork and the attention poured on details. Good thing that Sharon understood that perfectly. Simply by varnishing the beams and repainted the wall in moss green helped the woodwork to shine on their own.
The same color scheme is applied for the dining room.  The dye isn't overdone and made the wood earthy tone shine even more. The rug also come in similar color scheme. And the addition of pendant lamp make the room looks more classy.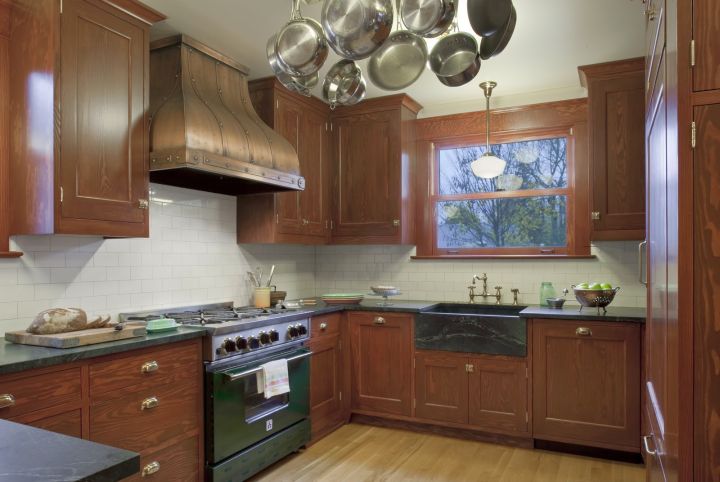 The only modern looking item in this kitchen is the burner. The rest looks like they've been there forever and still in good condition. And this time, they use white brick for the wall, made the kitchen looks bigger than its actual size.
Source: http://hookedonhouses.net/2012/08/14/before-after-reviving-a-1912-craftsman-in-portland/