17 Inspirational Japanese Theme Room Interior Design Ideas
Talking about a certain country for a room theme, we believe nothing can beat Japan yet even though we already have Africa reviewed. Many rooms are either inspired or have the distinct Japanese style. Well, it's really understandable. Considering their culture have been dated from over a thousand years ago, and little have changed from that time on.
Anyhow, having a Japanese theme room doesn't mean you have to install bamboo floor mat or have very minimalistic style, just like Japanese houses. You can use partition or one or two decorating item that could work the theme out.
In the Kitchen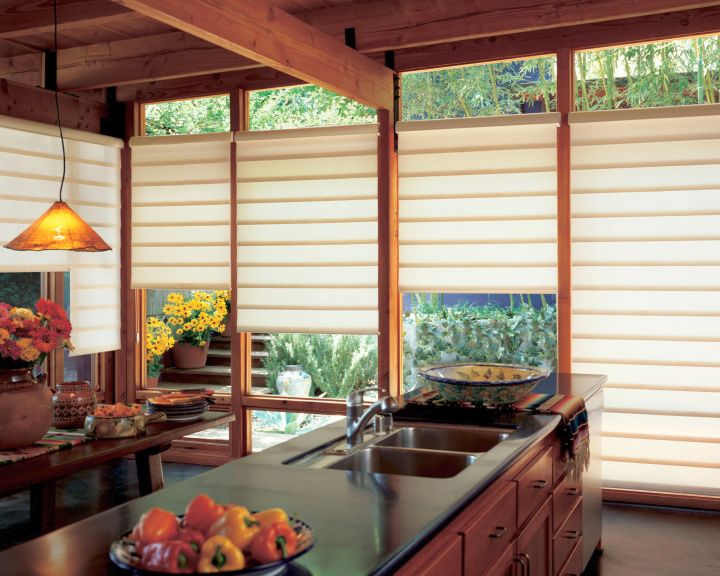 The lamp shade sure looks like some traditional Asian hat, but the key in this design is the curtain. It sure adds the rustic feeling, but don't that also remind you to Japanese rice paper door.
For Your Dining Room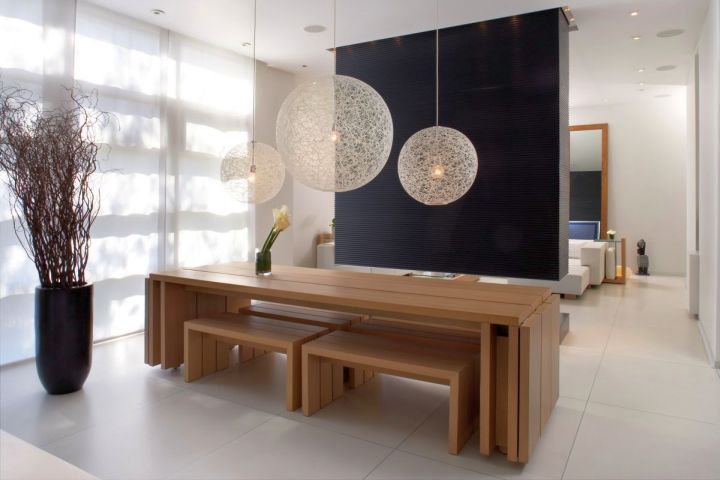 You don't have to get an inground space and place a low table on top of it, like most Japanese. Just get a large and minimalist dining table set like this and you're done. The vase and branch as well as the pendant lamps supports the image.
Also Read: Japanese-inspired Living Room Designs
For Girls Bedroom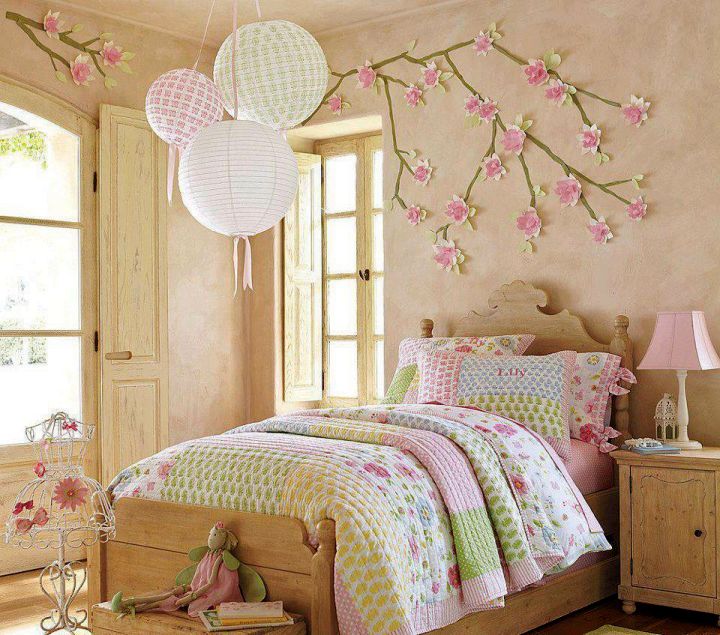 Sakura or Cherry Blossom is Japan's national flower. You don't have to force a Japanese icon or revamp the whole room to look like Japanese room. Have one popular icon from them and turned it to your whole theme, and voila. A beautiful girl's bedroom.
Also Read: Japanese Zen Bedroom Ideas
Gallery for Japanese Theme Room Interior Design Ideas