18 Stunning Black and Red Bedroom Ideas
Black and red. The classic color combination that looks modern, sultry, sexy, and cozy at the same time. Isn't it just wonderful what this two color combo can do?
Just like the monochrome color scheme. There's no right guideline on designing a black and red bedroom. Though most commonly, people choose to combine the colors in bedding and furniture. But of course, it doesn't stop some people for going to the extreme. Like having a black wall bedroom with red bedding.
Vintage and Classy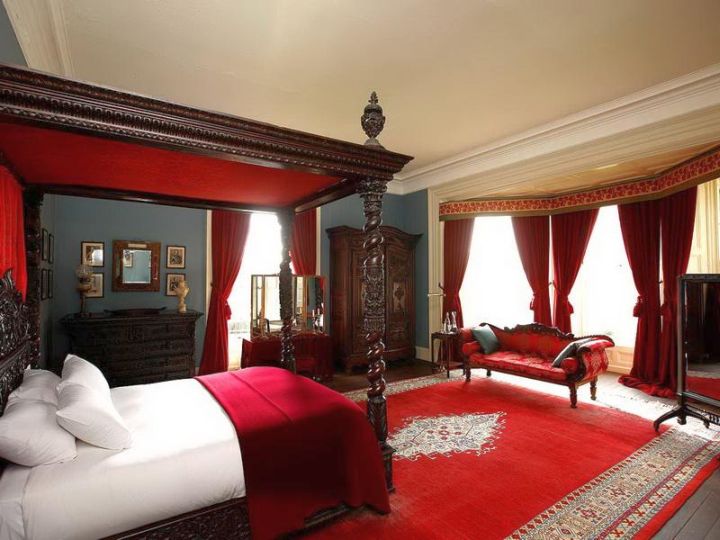 While Victorian four posts bed can be tricky to decorate. It doesn't stop this room owner for giving it a sexier look by using dark varnish and red bedding. With red rug and sofa adds this boudoir a Moulin Rouge kind of sexiness.
Minimalist with Bunk Beds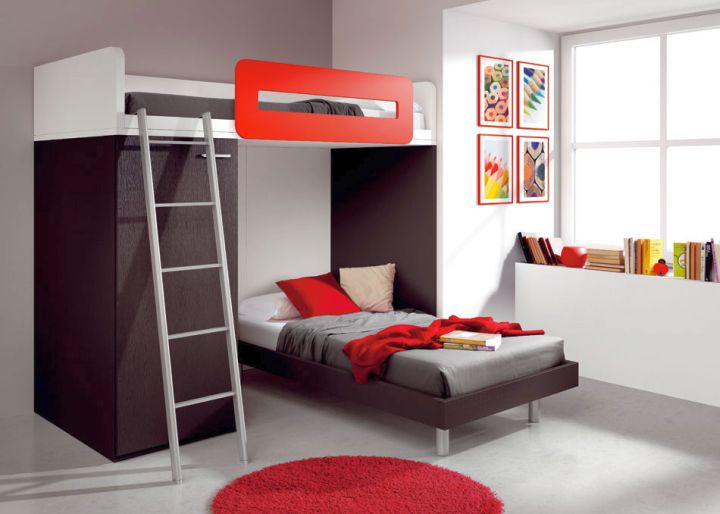 So you're not into small decoration and prefer to be more on the functional side instead of aesthetic. Well, you can try this one. It's space savvy, and it's in black and red. The color combo that won't bore you.
For a Contemporary Bedroom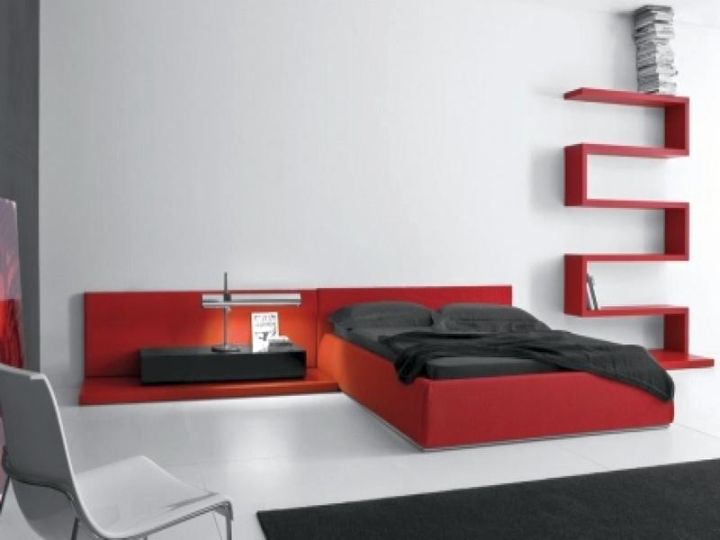 As you can see. The combination of black and red doesn't always give out the sexy aura. But also works for an edgy look. A more modern and simple design that fits everyone. The white in this room is stark and dominant. But it doesn't stop the black and red to shine.
Also Read: Black, Red, and White Bedroom Designs
Gallery for Black and Red Bedroom Ideas