18 Sleek Acrylic Computer Desk Designs For Small Home Offices
While wood is still pronounced as the most popular for office desk, the cheaper and artificial replacement started to rise. Acrylic. Not having to cut timber and coming cheaper with more modern design made acrylic desks started to be really popular.
Its resemblance to glass also make acrylic popular. Not only desks, now you can find it as aquarium walls and even chairs. Previously, acrylic desks always stand alone. But now people have started to mix acrylic with glass, wood, and many other materials. Some even painted the acrylic or disguise it for a completely different look.
Simple Acrylic Desk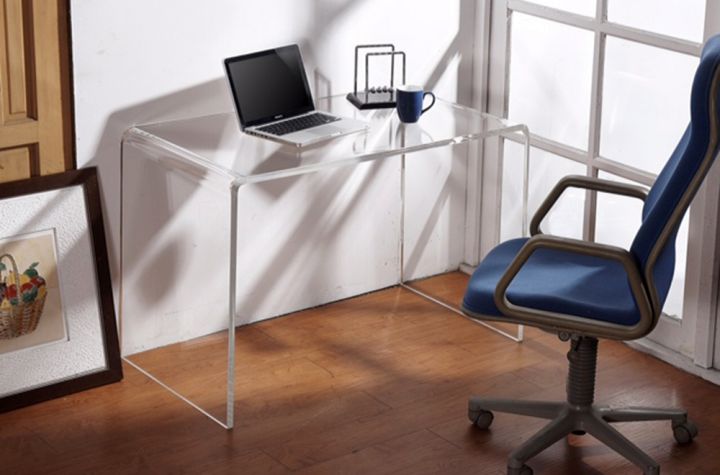 It's sleek, simple, and modern. Plus, it's cheap. Which mean, if you're working from home. This kind of desk is what you want. You can put it anywhere you want. It's quite small, so it won't take much space.
Multipurpose Office Desk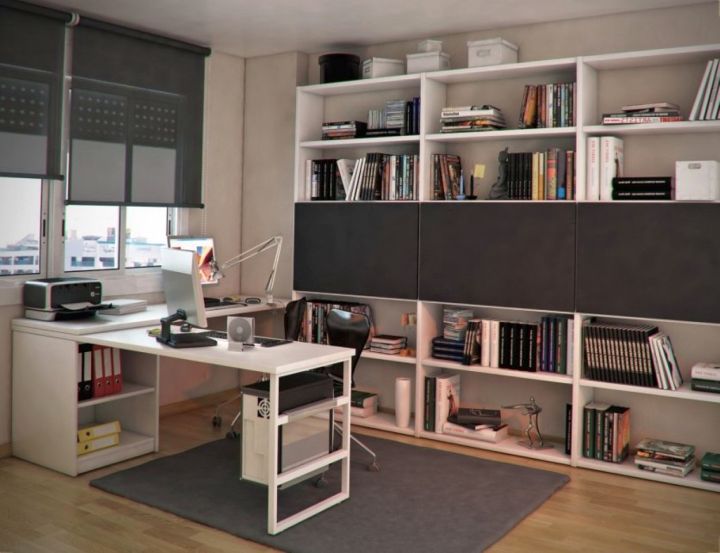 Also a solution for home office. Or if you want a small office room. L-shaped design with a shelf acting as one leg, make everyone forget that it's mounted to the wall. Coming in white, just like the bookshelf, give the whole room a more modern look.
Minimalist Acrylic Desk
For more industrial look, you can try this acrylic desk. It's lined with aluminum and comes with a matching chair. The desk itself have small wheels, so you can move it around wherever you want.
Also Read: Minimalist Home Office Furniture
Gallery for Sleek Acrylic Computer Desk Designs