17 Refreshing Ideas of Small Backyard Pool Design
Having a swimming pool in the backyard can be a symbol or prestige. It also can be an easy and cheap recreational sport source. These days, it seems like kids prefer to cooped up inside the house instead of enjoying the beautiful day outside.
Of course, if you have an extra space in your backyard that can be a really good opportunity for some landscaping with a pool. If your backyard is limited but you want to have both, you can try with a small pool and hanging gardens. Anyhow, we have gorgeous images for backyard pool designs that you might want to see.
Simple Lap Pool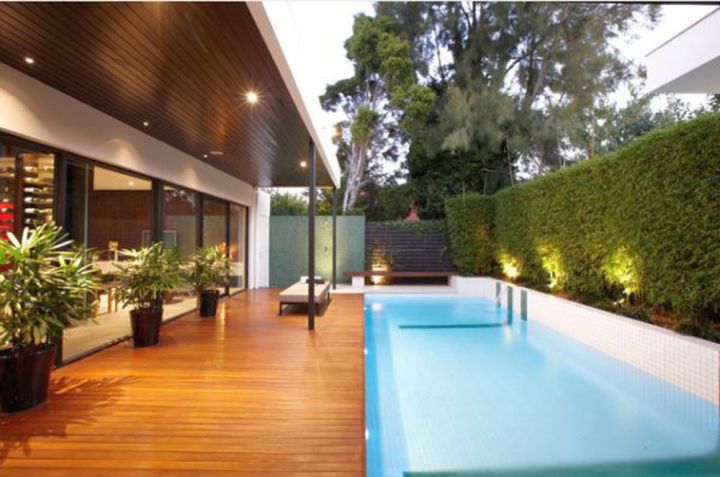 Slide open the door and walk straight to the pool that mounted to the wall. It's a good solution for those with limited back yard space. This design also works if you want to move the pool to side yard.
Free Formed Pool with Fireplace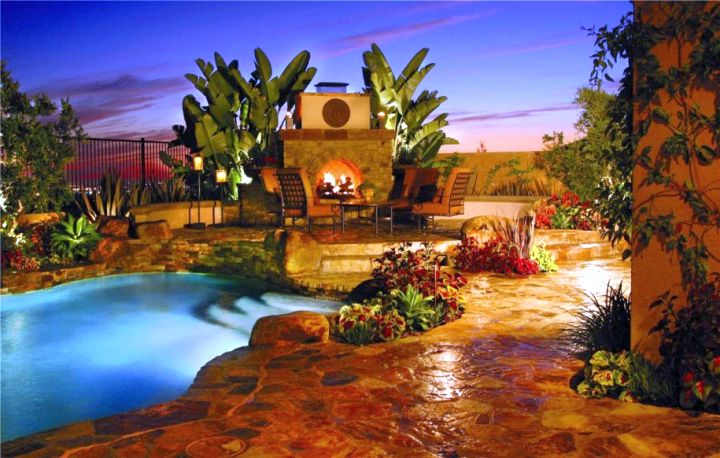 Simply gorgeous. The outdoor fireplace can be a good hangout place. Maybe a little barbecue party with some friends. It also a good place for an outdoor family room. Just sitting there and enjoying the sunset. Plus, it's romantic too.
Pool with Curtain Waterfall and Island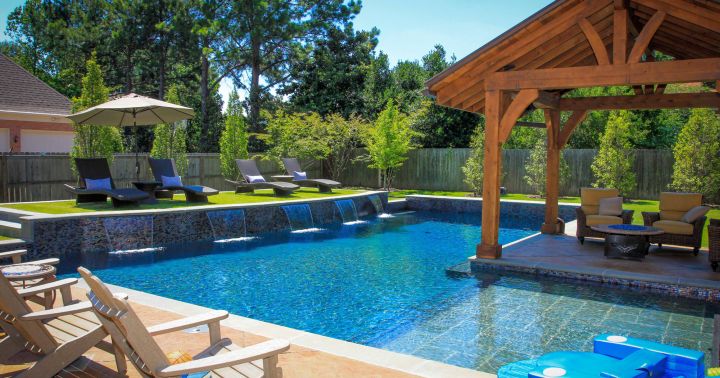 So you're blessed with spacious back yard, and you want a big pool because you have a big family and lots of friends. Maybe you'd like this one. It's pretty wide, and it also have a small island in the middle. There are endless ideas of what you can do there.
Also Read: Small Swimming Pool Ideas
Gallery for Small Backyard Swimming Pool Design Ideas