18 Restful Outdoor Swinging Bed Designs
Back then, we only know hammock. And associate it with tropical islands. While it's not wrong, to some people, having a hammock can be quite a hassle. Setting up and knock it down when they're done using it. So they're looking for simple solution that will work all year around.
Therefore there's a rise on swing bed population, for the outdoor specifically. People started to add a swing bed on their porch, build a pergola for a swing bed, and many more. The idea just keep on growing.
Hanging bed on Side Yard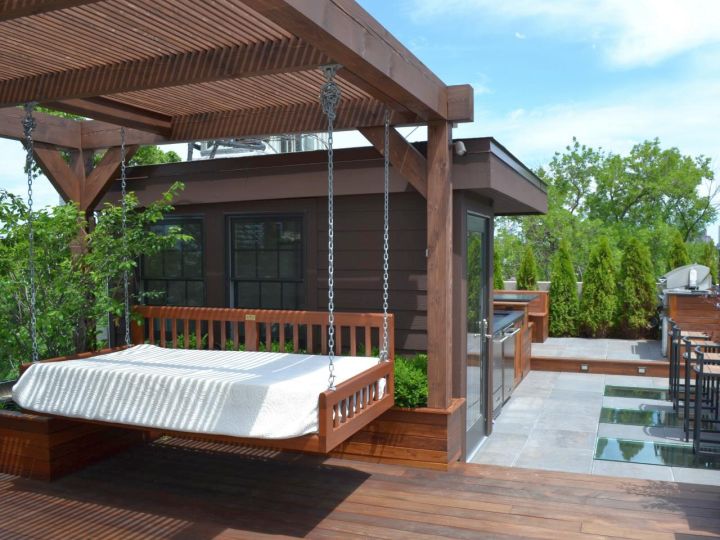 A wooden patio is build separately from the house. And by the look of it, the swing bed serves many purposes. As a hang out place, or just to read a book under the sun.
Under a Tree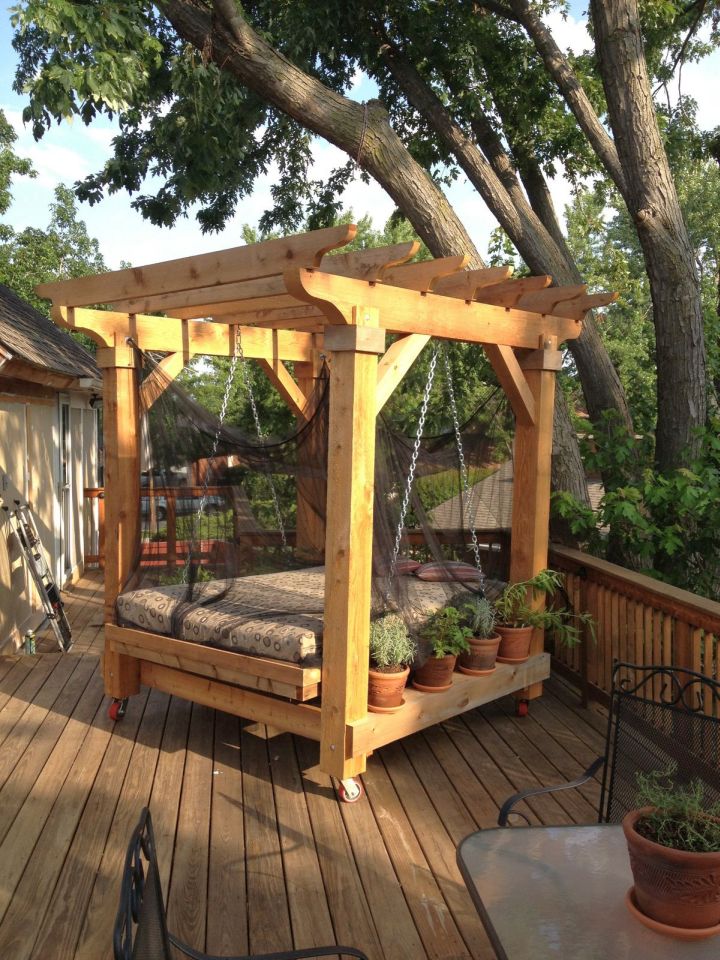 You can copy this idea, building a pergola with wheels where you have the swing bed attached. There's also enough space for you to have some potted plants next to the bed. With the thin mosquito net like that, you have all you need to enjoy a warm summer night outdoor.
Modern Hammock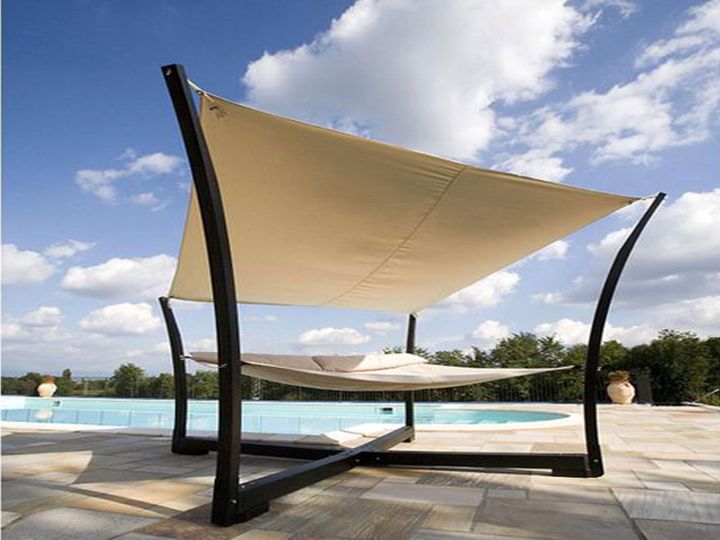 Say goodbye to good ol' hammock. Or maybe not yet. Now they come with more modern design. Plus, you don't need to find two tress of same height and girth to hang your hammock.
Also Read: Homely Hanging Bed Designs
Gallery for Outdoor Swinging Bed Designs