18 Neat Modern Glass Door Designs
Modern glass doors are getting more and more popular. Not only comes in various opacity, but they also have various pattern and have graduated from bathroom door only to entrance and even garage door.
You can combined the modern glass with steel or wood as accent. Or you can go all minimalist and choose to have fun with the various colors and pattern etched on your modern glass doors.
Purple Door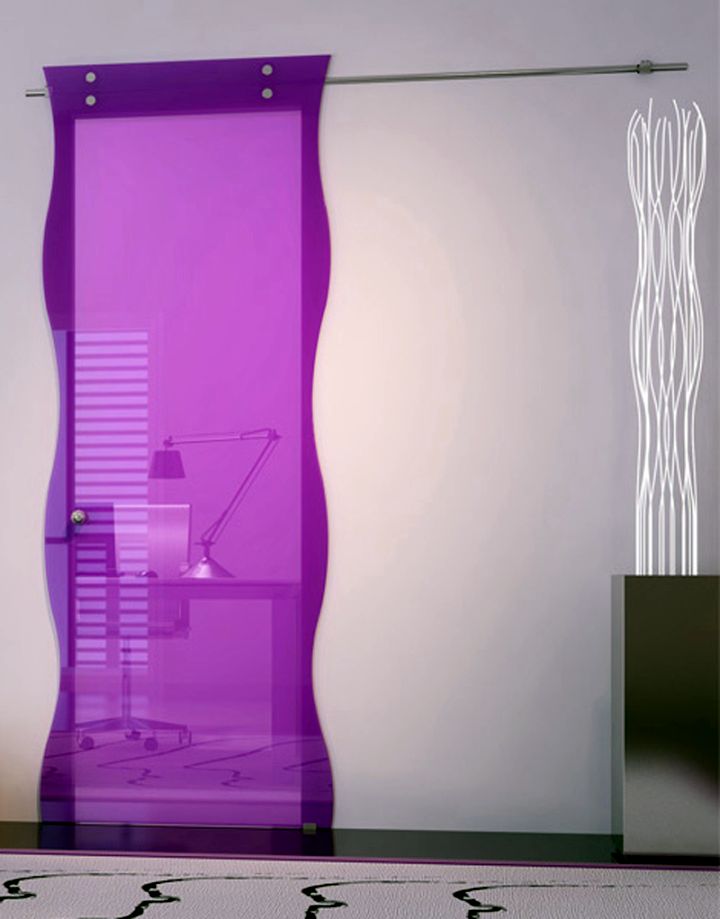 It's more than just the color, the shape is also unique, and it's a sliding door. So it's like three points in uniqueness. You can have this door for your bathroom or maybe for your bedroom or library. It'll make it far more unique.
Psychedelic Retro Pattern Door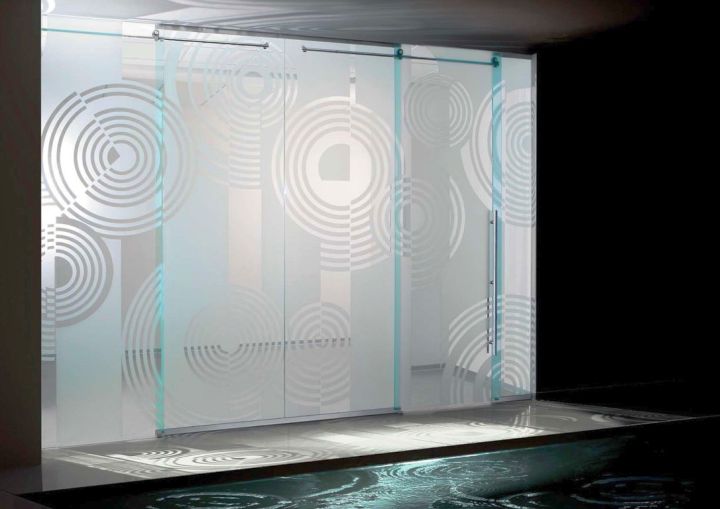 The fun thing with having modern glass door is that you can have it wide, almost as wide as your wall. This width is great for rooms that leading to the garden or pool. Anyhow, you can also have your initial instead of the pattern. Just to make it personal.
Garage Door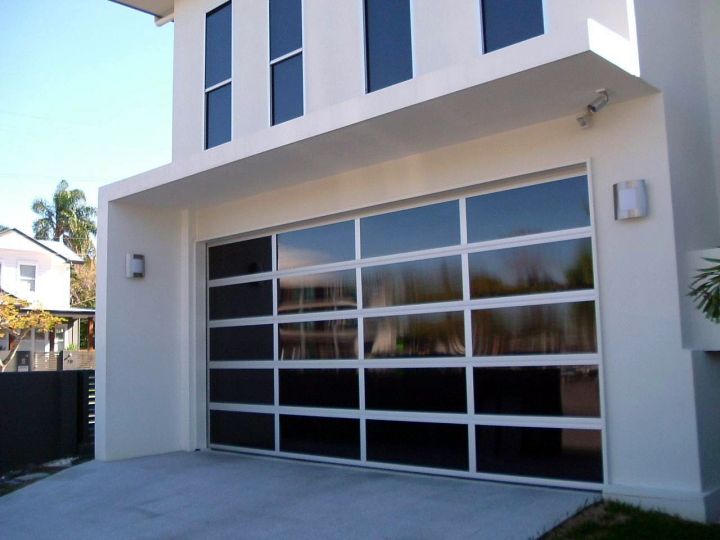 Doesn't look ideal, but actually a hardened glass can be really great for garage door. You still can have the classy look by combining it with wood and have fun with the opacity as well. Having opaque glass door with colorful lining should work too.
Also Read: Modern Glass Shower Designs
Gallery for Modern Glass Door Designs