18 Gorgeous Modern Four Poster Bed Designs
A four poster bed might be a classic. But it doesn't mean that it can't adapt into more modern setting. The base of a four poster bed is of course, the four posts. But since the posts can give out a classic look, especially if paired with heavy canopy. So mostly, they keep it bare. Exposing all the posts and bed frame. Though it's not rare to see some of them playing with the canopy fabric instead.
A modern four poster bed can look really amazing. The bare ones are perfect for minimalist bedrooms. It has the clean and sophisticated look
Modern Four Poster in Minimalist Glass Walled Room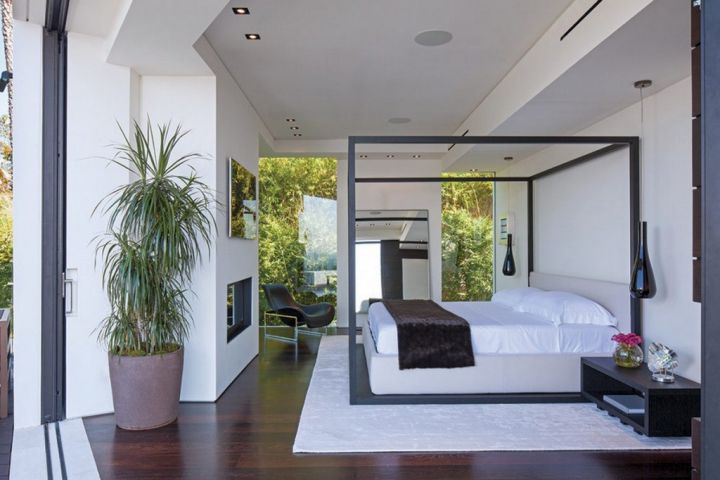 Having a glass wall room might be unthinkable to some people. But if you have such beautiful garden, you might want to trade one of your walls for the view. And the modern four poster fits really well here.
Two toned four poster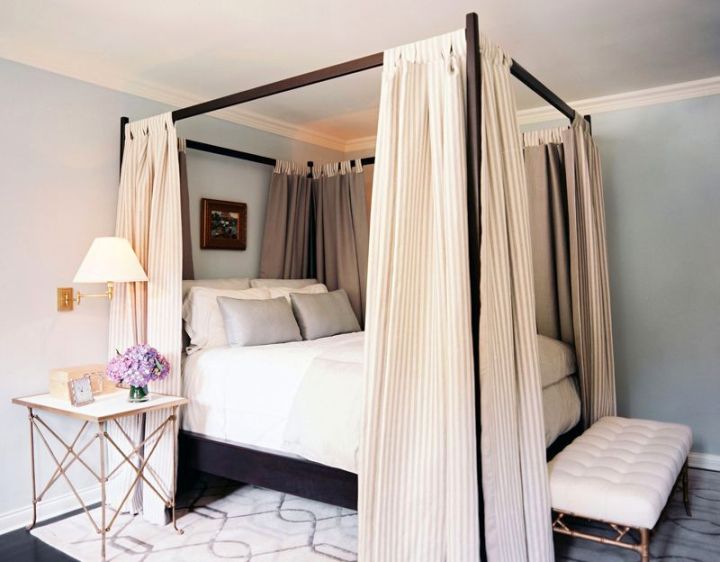 The curtains doesn't make the bed looks less modern at all. In fact, the curtains add more sophistication. The two tone theme is another great idea to apply.
No Canopy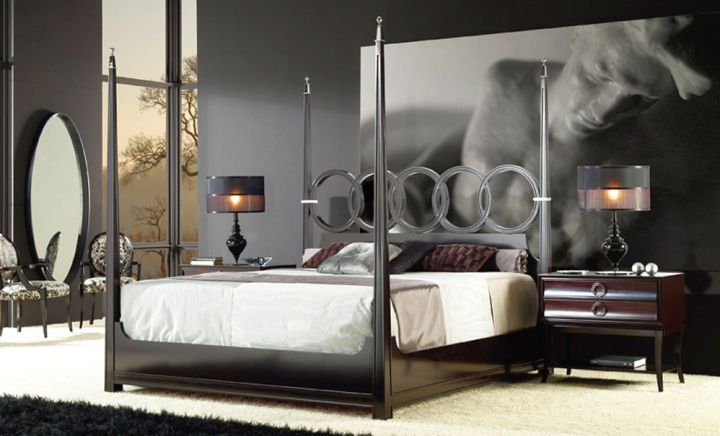 This bed doesn't have the canopy, instead, it has this linked circles on headboard. It's pretty, but I think those rings are there to attract some Olympic athletes, or at least people who are into Olympic games.
Also Read: Exotic Canopy Bed Designs
Gallery for Modern Four Poster Bed Designs