Kiawah Island House by SBCH Architects – South Carolina, United States
The house that is located in Kiawah Island, just a bit off coast of Charleston, South Carolina, may look like ordinary house from afar. But up close, you'd notice the details on texture and design put up by SBCH Architects and you may want to rethink your initial assessment.
This is the rear entrance to the house. It's pretty much looks like ordinary island houses, with tall pointy ceilings. The whole design itself is a continuation from the front facade. Anyhow, take a good look on the details. The concrete wall is accessorized with large glass windows and wood panel for the staircase to the entrance.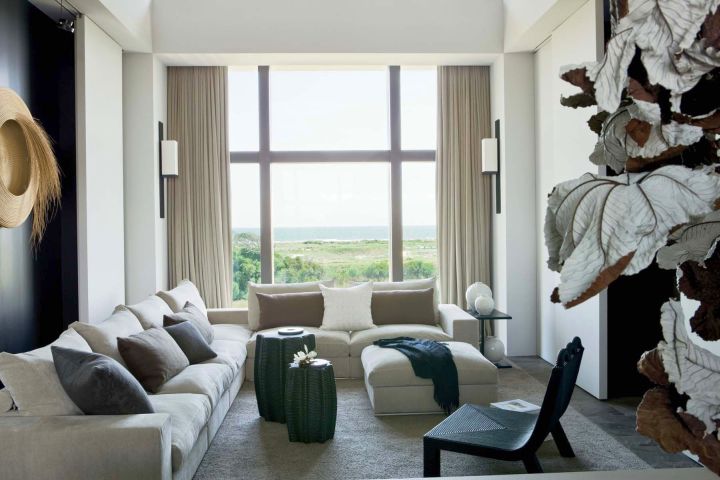 The house itself isn't really big. That's why the architect have a lot of tall and large windows. Ventilation aside, it works well to make the room looks bigger.  For this island house, the laid back and simple style is shown with monochromatic color scheme.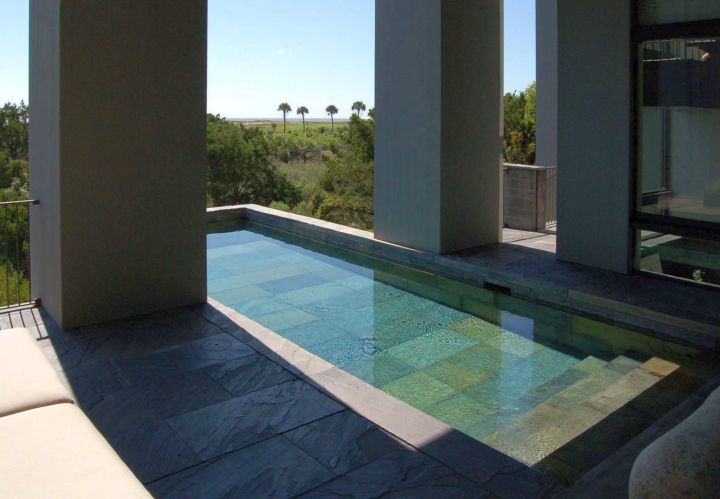 A small indoor pool completed this house. Located at the back, the owner can see the pool from above from the lighting placements of beams and pillars as well as windows. The sea might be a bit far in the horizon, but it's still breathtaking anyway.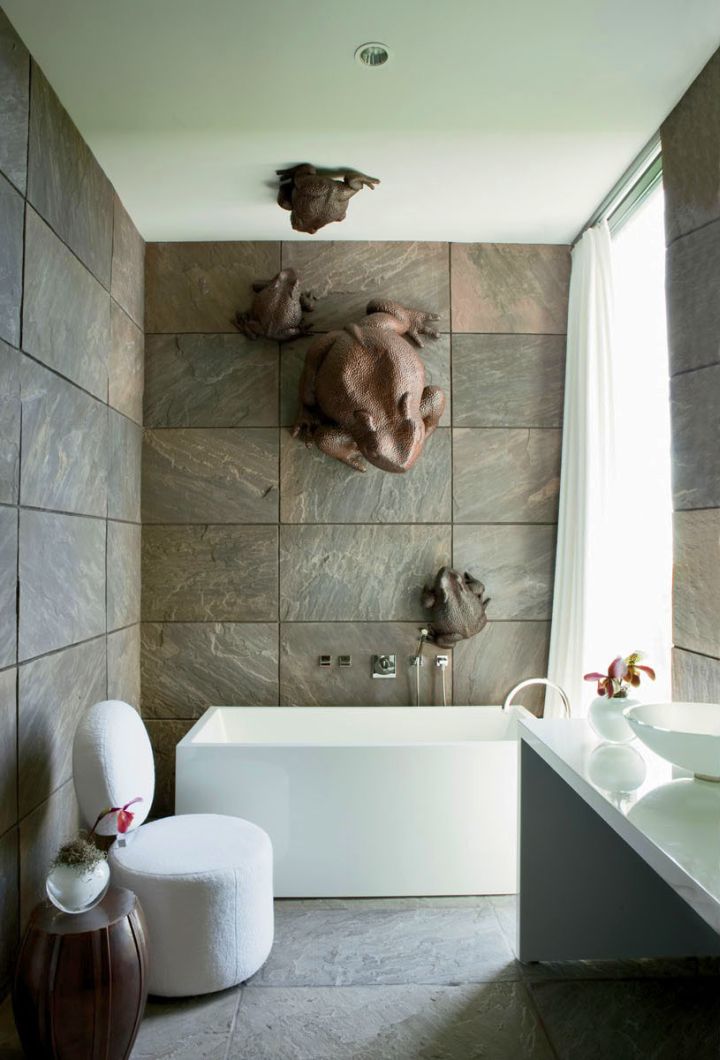 To show the owner's fascination on nature, the play on texture and natural color isn't enough. Therefore, you'll see unique decorations all over the house.















You Might Also Like