18 Gorgeous Brown Bathroom Ideas
Having one color theme for a bathroom can be an ambitious project. Well of course, single color theme doesn't mean it has to be in that monotone. A splash of stark opposite colors can work to emphasize both colors. Anyway, another thing you should remember is that a color palette consists of many shades. So you don't have to worry.
Brown is a versatile color. Being the color of the earth and nature. It works well with other colors. Blue, black, white, red, anything. You can't go wrong with brown.
Small Brown Bathroom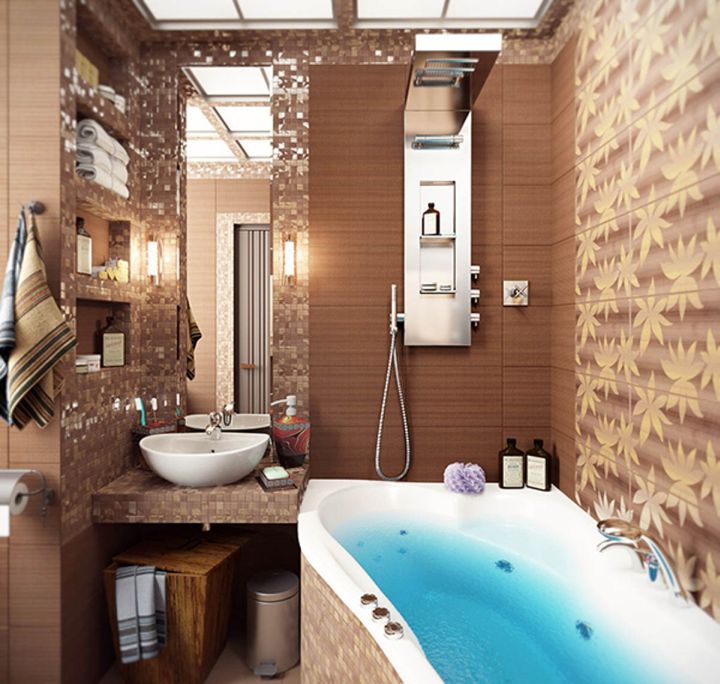 Having a small bathroom means you can't be too wild about the decoration. But as you can see here, the owner chose to play with texture instead. Combining wood and marble tile texture. Both are brown, but each gives their own spark.
Simple Minimalist Bathroom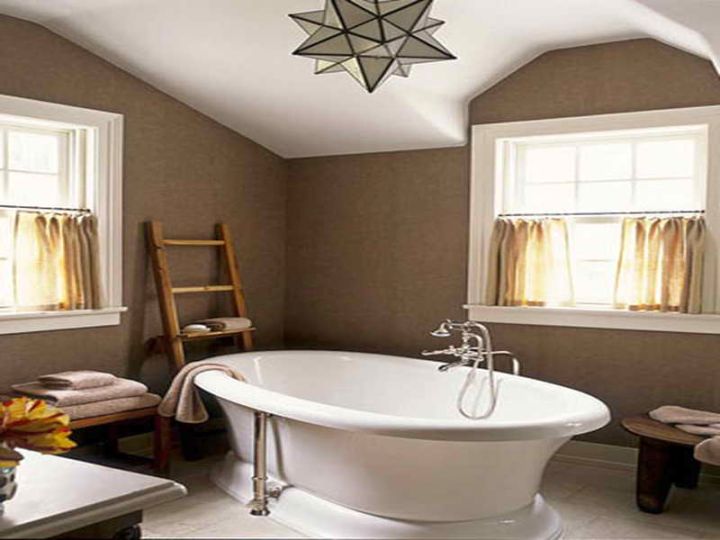 If you have more space but not crazy about decoration. You can try this idea. Paint the wall with muted brown, have simple wooden table and shelf, and get a unique pendant light. You also can go with Japanese style tub, in case you want something more unique.
Brown Bathroom with Unique Industrial Wall Decoration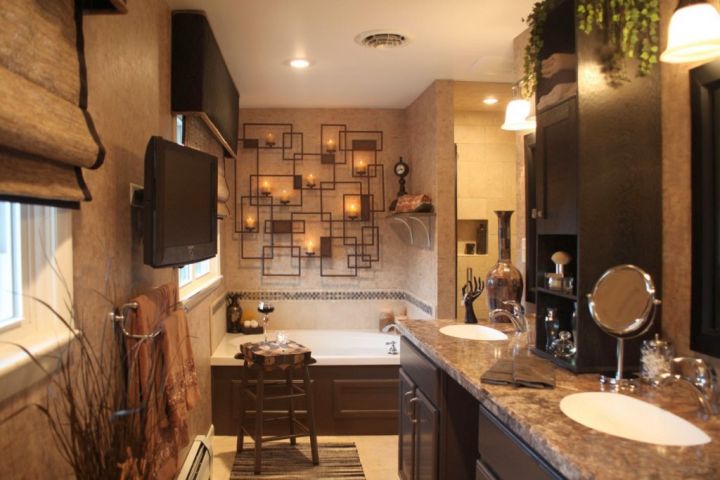 Having a limited space isn't a reason to go with minimalist design. This bathroom shows that more means more beautiful. To some people it may seem a bit too much. But the wall decoration gives an extra nuance to the bathroom.
Also Read: Wooden Bathroom Design Ideas
Gallery for Brown Bathroom Ideas