17 Great Black And Red Bedroom Paint Design Ideas
Having black and red for your bedroom can be a risky combination. As both don't have the soothing and calming effect like green. But it's also a bold statement on your personality if you have a black and red bedroom.
Anyway, while you can go wild and have a full black and red combination for your bedroom. You also should check out some ideas that combining black and red with other colors. Who knows you might end up like them more.
Simple Black and Red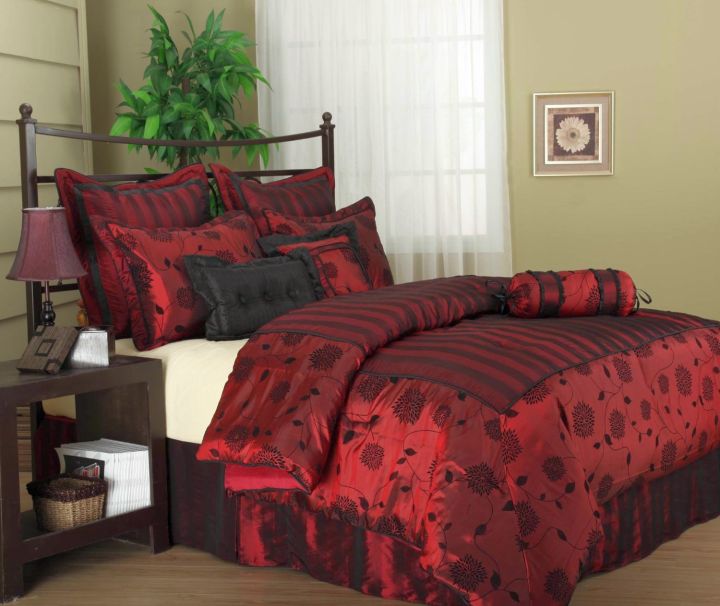 Nothing too crazy here. Just dark red bedding with black lining, and dark wood furniture to set the whole dark theme. If you want simplicity, this might be the one. Sides, the room wall and floor are in natural wood color. Very safe.
Vintage Four Poster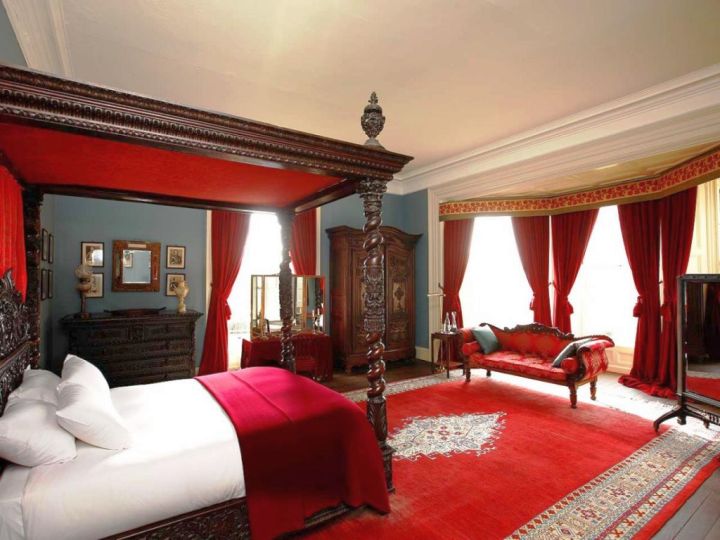 Red canopy and red rug. The dark varnish takes place of black here. But that shouldn't be a huge deal. In fact, the subtle dark tone makes this room looking more antique.
For Small Rooms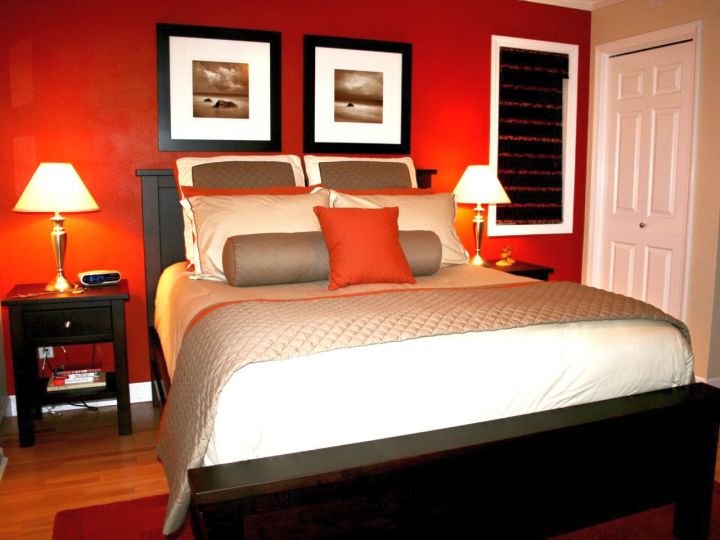 In case you have small bedroom, but you want to go crazy with black and red. You can copy this idea. Painting your wall red and have yellow lamps to tone it down. The black is in the bed frames and other small decorations.
Also Read: Stunning Black and Red Bedroom Interior Decorating Ideas
Gallery for Black And Red Bedroom Ideas