18 Ravishing Hanging Kitchen Light Ideas
A kitchen island mostly have their lighting system attached to the whole kitchen. But some people, choose to put different set of lamp there. Mostly, they choose a set of hanging lamp whether it's normal or mini sized pendant.
Before choosing a lamp to hang over your kitchen island. there are some things to consider, first is the island size, next is how tall the ceiling is, the last one is will the lamp you pick fit with the overall theme or not.
Flare Pendant Lamp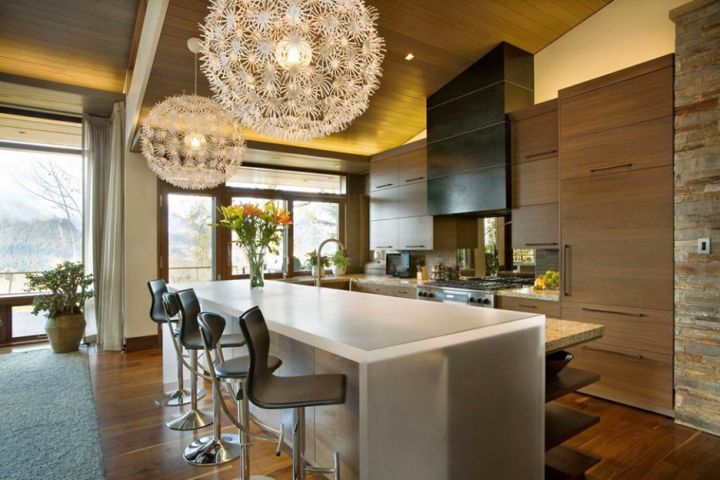 A pair of pendant lamp works well if your kitchen island is long and the overall kitchen occupy a wide space. The lamp is designed like a burst of flare and will fit both contemporary and retro style kitchen
Classic Mini Pendant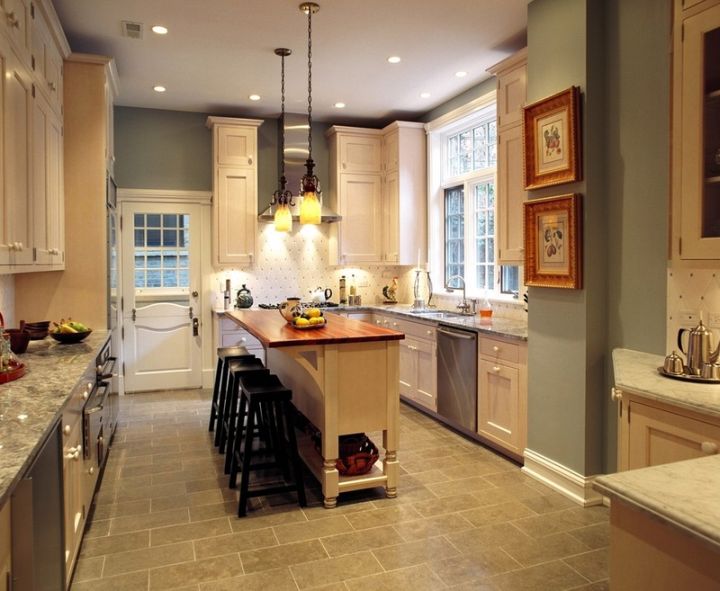 To avoid your small kitchen from looking stuffed and cluttered, choose mini pendant lamps. They're small and fits for any island size. You have a wide range to choose as well.
Mason Jars Hanging Lamp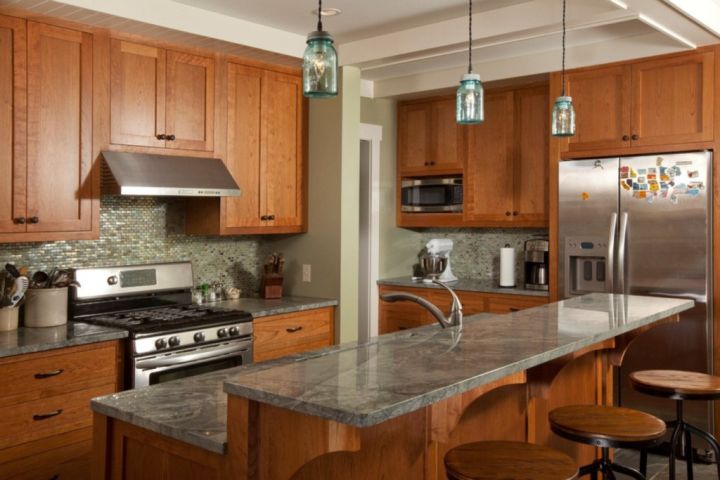 For you, DIY fans, the always useful mason jar. The size suits for mini pendant style. You can hang them separately like this, or compile them into one bouquet of lamp for a unique pendant lamp. Like I said before, your imagination is the only limit.
Also Read: DIY Pendant Lighting Ideas
Gallery for Hanging Kitchen Light Ideas