17 Unique Trundle Bed Designs For Your Bedroom
Trundle bed is the answer for people who wants bunk beds but also think it's hideous at the same time. Well, admit it. Bunk beds is just that… A pair of bed stacked together. It can be boring at times and not that versatile unless you made your own design.
However, trundle bed itself is not without limitation. Some people may confuse it with sleeper sofa since some trundle bed is in daybed size. Well, both works well if you have sudden sleepover or want to save space as well as money on furniture.
Tent-like Trundle Bed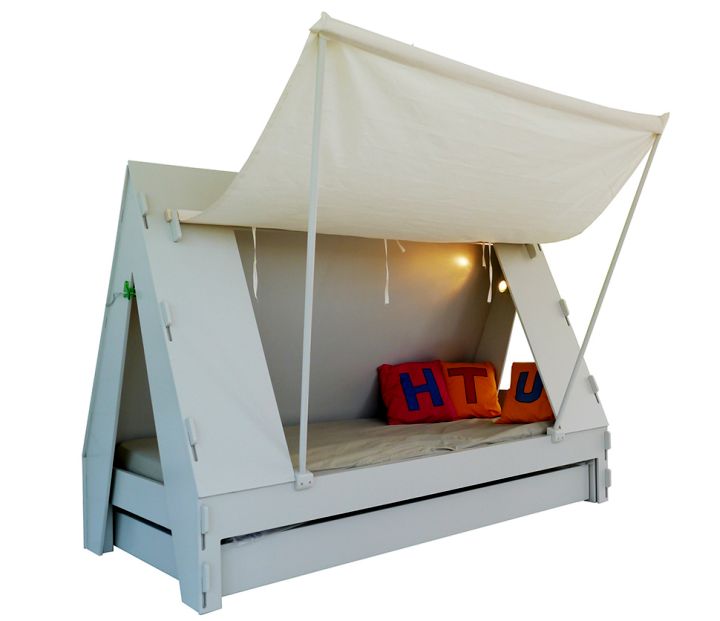 Just look at how cute this is. Shaped like a tent. Your kids, both boys and girls will instantly fall in love with this unique design.
Rustic with Pop Out Bed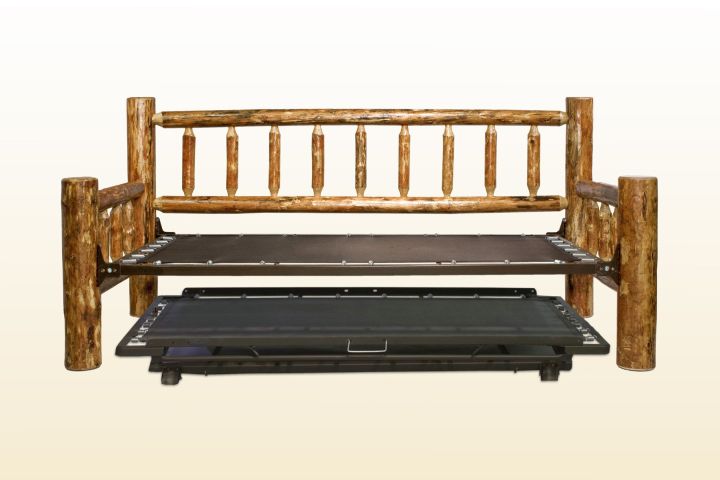 Most trundle beds have the lower bed in a sliding fashion, and always connected with the main bed frame. But this trundle bed have the lower bed on a lever. So you can pull it up and put it next to the main bed and have a queen sized bed instead of two singles.
For the Small Nook in the Attic

I'm sure you've often wonder what to do with that annoying nook in the attic. The view is great, but there's not enough space to remodel it to something. This is your answer. Having a trundle bed that fits right in. You can use it as daybed when you're not using the lower bed.
Also Read: Unique Beds for Girls
Gallery for Unique Trundle Bed Designs